University of South Florida
This page is the brochure for your selected program. You can view the provided information for this program on this page and click on the available buttons for additional options.
Chinese Learning in the Culture - Tier I
Beijing, China;
Qingdao, China;
Shandong, China
(Outgoing Program)
Program Terms:
Summer

Courses Offered:
Click here to view
Eligibility:
Please see below for requirements.
Budget Sheets:
Summer

There are currently no active application cycles for this program.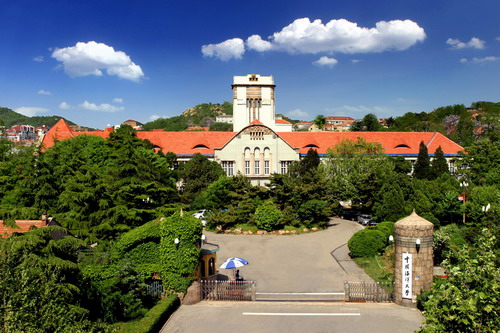 Chinese Learning in the Culture Tier I
2017
---
Program Overview
CLIC is a nine-week intensive intermediate Chinese language program geared towards living and interacting in Chinese cultural contexts. The program begins with a pre-departure orientation to be conducted at USF during the preceding spring semester. The in-country program begins with a one-week study tour in Beijing. The Beijing tour is followed by a one-week in-country orientation designed to help students orient themselves to their new physical surroundings and cultural environment. The remainder of the program consists of a six-week intensive training session followed by a one-week study tour that takes students to a range of sites of cultural and historical significance in Shandong Province. The six-weeks of coursework are completed at Ocean University of China (OUC) in Qingdao, a city renowned for its natural beauty and breathtaking seaside scenery. Past local activities have included traditional performances, tours of the Tsing-tao Brewery, visits to the Qingdao Sculpture Museum, the Qingdao History Museum, the Jimo Road Small Goods Market, the Shilaoren scenic area, Buddhist temples at Mt. Lao, and tours of the Haier and Coca Cola plants.

*2 semesters of Chinese study (or the equivalent) are required in order to participate in Tier I.
---
UPCOMING EVENTS!
Fall Education Abroad Fair
Date: Wed. Sep 14, 2016
Time: 10:00 AM - 3:00 PM
Location: MSC Ballroom

Join the Education Abroad Office at our Education Abroad Fall Fair! Study Abroad providers, USF departments, the Office of National Scholarships, and the GloBull Ambassadors will be in attendance to offer students a comprehensive look at the study abroad opportunities available.

Funding Week
Dates: Sept 19 - 23, 2016
Time: Every day 1:00 - 2:00 pm
MSC 3301

Drop by our Gateway Office during Funding Week to learn about funding and scholarship opportunities for study abroad!!


Return to top
---
Location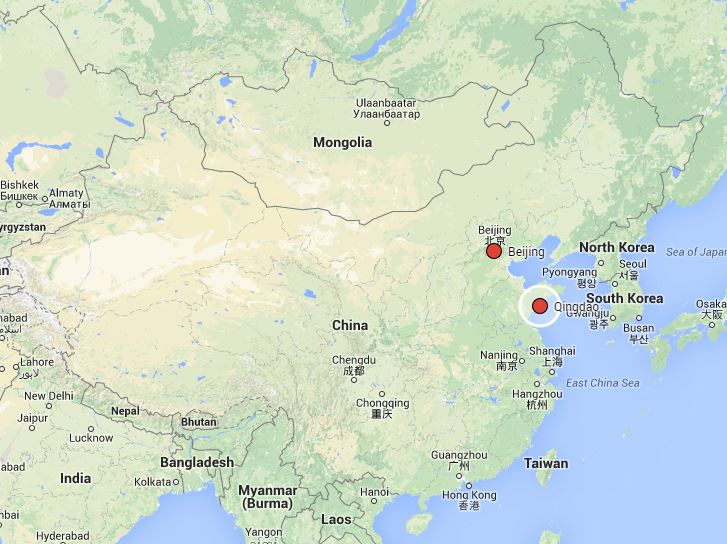 Because every place in China is at least a bilingual environment (some version of Mandarin and at least one local dialect), students also need to be trained in the process of adapting to different variations of Mandarin. Thus, our program will be located outside of Beijing or Shanghai, which abound with large foreign enclaves and significant numbers of English language speakers. The Program will be located in Qingdao, a rapidly growing port city on the southern coast of China's Shandong Province, on the Yellow Sea midway between Beijing and Shanghai.
Qingdao has seen explosive but sustained economic growth and commercial development over the twenty-five year period since China began its Reform and Opening Up policies. Since 1992 when the city was given provincial level status in terms of economic planning and funding, Qingdao has been transformed into one of north China's most important economic, shipping and trade hubs. The city's GDP nearly doubled from 62 billion RMB (7.6 billion USD) in 1995 to more than 115 billion RMB (14.04 billion USD) in 2000 while during the same five-year period retail volume soared from 17.1 billion RMB (2.09 billion USD) to 30.8 billion RMB (3.76 billion USD) and foreign trade skyrocketed from 3.764 billion USD to 10.8 billion USD or 43.2% of the total trade volume for Shandong Province. Qingdao's economy has sustained at least double digit growth rates for more than twenty years and by 2007 the per capita GDP had reached $7,136, among the top tier cities in China.
Amidst this rapid economic and industrial development, through conscious efforts of the municipal government, Qingdao, unlike the majority of developing areas, has been able to successfully preserve the beauty of its miles of golden beaches and breathtaking coastline (Qingdao is an annual leader in the competition for China's Cleanliest City award). This fact coupled with the area's comfortable summer weather has not gone unnoticed as millions of Chinese and international tourists flock to Qingdao's countless resorts and villas each year to escape the unbearable heat and pollution found in inland cities. Qingdao has a relatively pollution-free environment, mild coastal climate (average annual temperature of 25 degrees Celsius), cool ocean breezes from the Yellow Sea, abundant sunshine, and modern city infrastructure.

---
Host Institution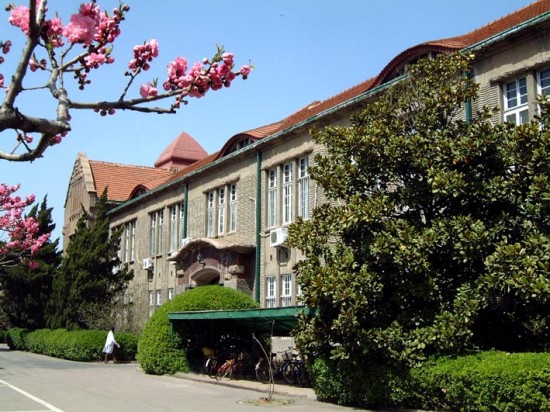 ---
How to Apply
To apply directly to this program, start an application by clicking "Apply Now" at the top of this page. Students are evaluated and accepted on a rolling admissions basis until the program becomes full.
Submitting an application is free!

The application can be started, saved, and completed over time.

You must submit the Course Approval Form to EA-Registrar@usf.edu in order to complete your online application.

Financially liability is not enforced until you choose to "commit" after you have been accepted.
---
Academic Program and Course Information
The program will provide students with 8 USF credits.
Through coursework and guided interaction in the local community, the curriculum of the USF intermediate language program provides participants with instruction that leads to the following primary goals:
Develop a more solid foundation in modern Chinese language,

Gain an understanding of modern Chinese cultural expectations,

Create opportunities for participants to gain invaluable experience in meaningful intercultural interaction in live contexts,

Assist participants in reaching a level of comfort in Chinese culture.
The USF in China curriculum is designed to take full advantage of the in-country environment and thus addresses aspects of language learning unique to the China specific setting. This set of courses is not designed to replicate coursework that can be offered at USF and should not be substituted for courses that are offered in Tampa. Speaking, listening, social interaction, and culture are the primary targets but practical uses of reading and writing will also be addressed. Our focus is "doing things in Chinese" in live Chinese cultural contexts and the underlying theme of our in-country curriculum is "interacting in Chinese society as an American." Core courses are supplemented by a Language Clinic (see below), a lecture series, and participation in local cultural and social activities.

Three primary courses form the core of the intermediate program curriculum:
1) CHI 4930 Engaging Chinese Culture (3 credits)
2) CHI 1955 Overseas Study (3 credits)
3) CHI 4930 Practical Reading and Writing (2 credits)
Language Clinic
Staffed by local instructors selected and trained by USF faculty, the language clinic is a tutorial period staffed by trained language teachers that is available to students every afternoon. Students sign up for personalized instruction in areas of weakness, to get assistance with things from all classes, and to practice content and structures covered in all classes. Language class instructors frequently give assignments or specific tasks for students to work on with Language Clinic instructors.
Community Activities
Students work with instructors to maximize use of out-of-class time by arranging a set of required tasks that help students to interact in the local community. In addition, USF in China staff create opportunities for students to take part in community activities such as promotional events for local companies, local festivals, trade fairs, and holiday events.
---
Course Approval Form
In order to complete your online application, the following form must be filled out and submitted to EA-Registrar@usf.edu. Please carefully read both pages 1 and 2 of the form for instructions.

2017 Course Approval Form: TBA

---
Travel Documentation
Students traveling to China on this program must have a passport valid for 6 months beyond the last date of travel (January 2018) - see travel.state.gov. In order to process Chinese visa paperwork, students must have this passport by March 2017. The Education Abroad Office will assist students in obtaining visas. For more information, see the Department of State webpage for China. Non U.S. citizens are responsible for inquiring about additional passport validity and visa requirements.
---
Faculty
Eric Shepherd is the professor leading the Chinese language program at USF. He has worked in China and developed highly successful Chinese language programs at USF since August 2008.
---
Program Costs
2017 Program Fee: TBA

Students who have started an application will be contacted by email immediately once the program fee is finalized.

Program Fee Includes:
Tuition

Visa fees

Pre-departure orientation and on-site orientation programs

Double occupancy accommodations (shared with Chinese student)

Texts and materials

Welcome and closing dinner

International Medical and Evacuation Insurance

24/7 support via the Education Abroad International Assistance Line
Program Fee Does NOT Include:
Vaccinations

International airfare

Most meals

Optional trip cancellation/travel insurance
Payment Schedule:
Upon Commitment - $500 deposit is due within 5 business days after charges are posted to your account
90 days before departure - 25% of program fee exclusive of tuition is due
60 days before departure - 75% of program fee exclusive of tuition is due
30 days before departure - 100% of program fee exclusive of tuition is due
Tuition is due at the time on-campus tuition is normally due for the term. Please see the Registrar's Calendar.
Post-Commitment Cancellation Policy:

Students who have been accepted and are committed to the program are liable for the following post-commitment cancellation fees. Please read the Financial Terms and Conditions in your application for more details.
$100 plus non-recoverable program costs if you cancel at least 91 days prior to departure.*

$300 plus non-recoverable program costs if you cancel 61 to 90 days prior to departure.*

100% of the program fee if you cancel 60 days or less prior to departure.*
*Education Abroad will assess on a case-by-case basis the non-recoverable costs of the program for which the student is liable.
---
Living Arrangements
Throughout the course of the program, US-based participants are paired with Chinese participants as roommates. The roommate arrangement forces participants to encounter aspects of cultural differences that they would otherwise not encounter. It also places students in situations in which they have to face cultural and behavioral differences much more quickly than in other instructional formats. In this format, students face culture shock immediately and can begin the difficult process of adjusting during the first two weeks of the program rather than later. Roommate conflicts then provide practical experience to rely upon and live contexts within which participants can test out the skills and strategies for relationship management discussed in the Socializing in China and America course.
---
Who Can Participate?
This program is open to both USF and non-USF students of all majors who can demonstrate an intermediate level of Chinese. USF students should have successfully completed both Chinese I and II.
---
How and When to Pay
Please click here for further details regarding payment.
---
Getting There
You will be responsible for reserving and purchasing your international transportation to Qingdao. Once the program has reached its minimum enrollment of 15 people, Dr Shepherd will provide students with a suggested flight itinerary and directions for arrival to Qingdao. Students will be met at the airport and transferred to the dormitory.

---
Medical Insurance
USF provides program participants with sickness/accident and emergency medical evacuation insurance valid for the dates of the program. Those who will travel independently, either in advance of the program or after the program ends, must ensure that they have insurance coverage valid outside the U.S.
Please click here for more detailed information.
---
Financial Aid and Scholarship Funding

ANNOUNCEMENT:
---
Safety & Health
Participant's safety and well-being are paramount to USF. Please click here for detailed country-specific safety and health information given in our Country Study Report. Make sure to read up on country-specific information on the U.S. Department of State and Centers for Disease Control and Prevention websites. Because of the added stresses associated with operating in a foreign culture and language, even the safest foreign locations are likely to carry more risk to your safety and health. For this reason it is vital that you learn as much about the places you will be traveling to; the more you are familiar with the host country's geography, culture and language, the safer you will be. All participants will be required to attend a general study abroad orientation as well as program-specific orientations. In addition to these sessions, you should consult the USF Safety Website as well as the websites listed below that provide useful information regarding your host country, and preparation for your international travel.
Country Specific Information
Health and Fitness Requirements:
The majority of USF's study abroad programs involve a great deal of walking, and in some cases hiking and trekking. The Chinese Learning in the Culture program depends largely on walking around the cities. While Qingdao is comparatively pollution free, those individuals who have any respiratory conditions (asthma) should consult with their doctors prior to travelling. If you have any concerns regarding your health (mental or physical), please consult your doctor, your program director, and the staff of Education Abroad prior to the program. Generally, the weather in Qingdao from May-July can be quite warm, humid and even hot in July. As it is affected by monsoons, rain should also be expected. Air conditioning is not readily available in most facilities.
Travel & Health: Centers for Disease Control and Prevention
---
Special Terms
Students should understand that the program itinerary/schedule is subject to change at the discretion of USF.
---
Program Photos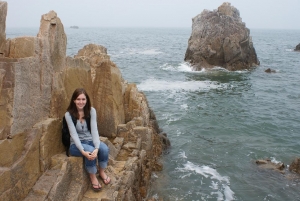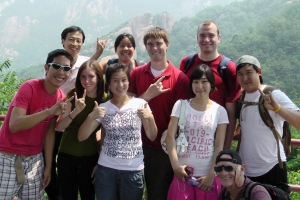 ---
Contacts for More Information
Program Director:
Professor Eric Shepherd
Department of World Languages
Phone: (813) 974-3259

Education Abroad:
Gateway Office
MSC 3301 (open for walk-in inquiries!)
813-974-5474