University of South Florida
This page is the brochure for your selected program. You can view the provided information for this program on this page and click on the available buttons for additional options.
Agra, India;
Bangalore, India;
Delhi, India;
Mysore, India
(Outgoing Program)
Program Terms:
Summer

Eligibility:
Please see below for requirements.
Budget Sheets:
Summer

There are currently no active application cycles for this program.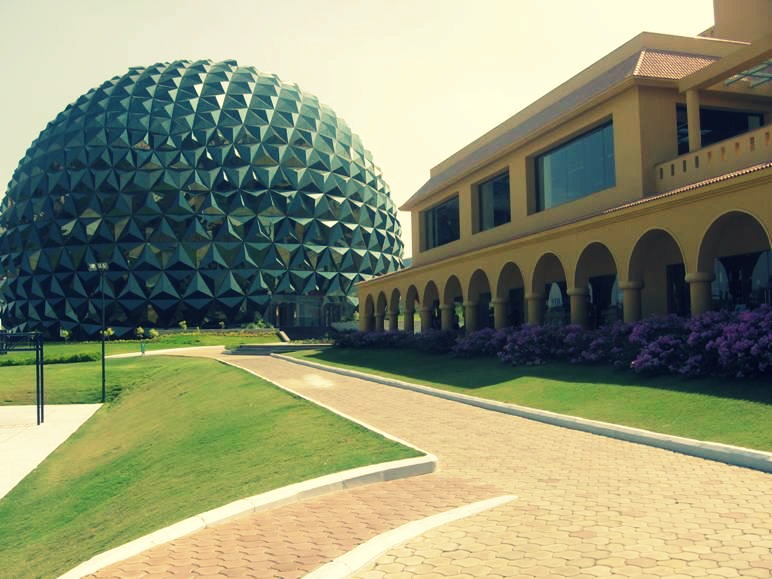 India ISM
2017
---
Program Overview
This program offers an unparalleled opportunity for students to gain cutting-edge information systems courses in one of the world's most vibrant and fascinating cultures. India has experienced meteoric economic growth over the past decade, and it is predicted that by 2050, it will have the third largest economy in the world. India is also considered to be among the leaders in providing information technology services and innovation. The 3-week intensive IT Summer School will be conducted in Mysore, India at the training and education facilities of one of the world's IT industry giants: INFOSYS. INFOSYS has recently been ranked as the most admired company in India according to a recent survey.
A previous program participant had this to say about the program:
Going to India was the most amazing experience of my life . . . I will treasure the moments forever. The educational experience was paramount. I am going to practice and apply the methods I've learned in Software Engineering to other areas of IT.
Please watch our YouTube video based on the 2010 program.
---
---
Location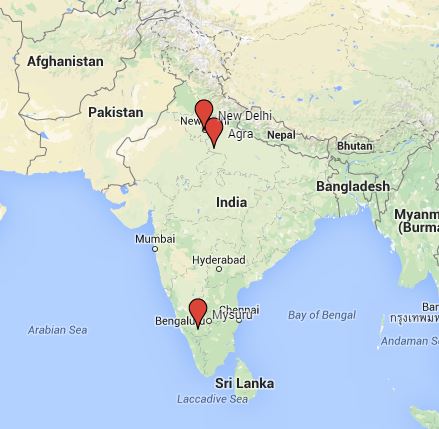 Mysore (Mysuru) is the second largest city in the state of Karnataka in the Southern part of India, and close to Bangalore – India's technology hub. It is the former capital of the Mysore Maharajas and is a beautiful, colorful and fragrant city filled with palaces, sacred temples and gardens. Students will also visit Agra to see the Taj Mahal and Delhi for touring.
---
Host Institution
The courses and accommodations for the program will be at the Infosys campus which is an entirely self-sufficient compound providing accommodations, classroom, cafeteria and shopping facilities. Alcohol is totally prohibited on the INFOSYS campus.
---
How to Apply
Start an application by clicking "Apply Now" at the top of this page. Students are evaluated and accepted on a rolling admissions basis until the program becomes full.
Submitting an application is free!

The application can be started, saved, and completed over time.

You must submit the Course Approval Form to EA-Registrar@usf.edu in order to complete your online application.

Financially liability is not enforced until you choose to "commit" after you have been accepted.
The Information Systems & Decision Sciences Department will offer a limited number of scholarships for qualified graduate and undergraduate participants. This scholarship will be available to Muma College of Business (Tampa) students who sign up for this program subject to the following conditions (this is automatic if you are accepted into the program and satisfy the requirements below - you do not need to formally apply for the scholarship):
Students should be admitted to a degree program in the Muma College of Business (BS, MS etc.) in Tampa.

Undergraduate students should have a minimum overall GPA of 2.75

Graduate students should have a minimum GPA of 3.0
Students should meet the program prerequisites by the start date of the program.
Applicants will be considered on a first-come, first-served basis subject to meeting the above-listed criteria. However while priority will be given to early applicants students will also be evaluated by their academic record.
---
Academic Program and Course Information
The program is open to undergraduate and graduate students who have completed course work or have relevant work experience in System Analysis and Design, and Object Oriented Programming. The pre-requisites for participating in this program are ISM3113: System Analysis & Design and ISM 3232: Business Application Development or equivalent course work/work experience
Participants will earn 3 credits in ISM 6930: Software Engineering (Graduate) / ISM 4930: Software Engineering (Undergrad)
Students should be prepared to have several meetings and/or on-line course assignments and instruction prior to the beginning of the program in India. Students will undertake intensive course work four days a week (generally 9:00AM-12:30PM, and then again from 1:30PM-4:30PM). On Wednesday afternoons, students will finish classes earlier for visits in and around Mysore. Weekend excursions and site-visits will run from Friday-Sunday. Students should expect evening assignments during the week. All courses will be held at the Infosys facilities at Mysore.
---
Course Approval Form
In order to complete your online application, the following form must be filled out and submitted to EA-Registrar@usf.edu. Please carefully read both pages 1 and 2 of the form for instructions.

2017 Course Approval Form: TBA

---
Travel Documentation
Students traveling to India on this program must have a passport valid for 6 months beyond the last date of travel (December 2017) - see travel.state.gov. In order to process Indian visa paperwork, students must have this passport ready by March 2017. The Education Abroad Office will assist students in obtaining visas. Non-U.S. citizens are responsible for inquiring about additional passport validity and visa requirements.
---
Faculty
Dr. Balaji Padmanabhan
Muma College of Business
Phone: (813)-974-6763
E-mail: bp@usf.edu
---
Program Costs
Undergraduate Program Fee: TBA
Graduate Program Fee: TBA
The program fee includes:
Tuition

Mandatory Pre-departure Sessions

Accommodations at Infosys campus, and Double Occupancy Accommodations during weekend trips

Excursions to areas of interest (e.g. Delhi, Taj Mahal, etc.)

Emergency Insurance

Visa to India

Meals during weekend excursions
The program fee does NOT include:
Vaccinations

International Airfare

Weekday Meals ($200)

Optional trip cancellation/travel insurance
Payment Schedule:
Upon commitment - $500 deposit is due within 5 business days after charges are posted to your account

90 days before departure - 25% of program fee is due, exclusive of tuition

60 days before departure - 75% of program fee is due, exclusive of tuition

30 days before departure - 100% of program fee is due, exclusive of tuition

Tuition is due at the time on campus tuition is normally due. Please see the Registrar's Calendar.
Post-Commitment Cancellation Policy:

Students who have been accepted and are committed to the program are liable for the following post-commitment cancellation fees. Please read the Financial Terms and Conditions in your application for more details.
$100 plus non-recoverable program costs if you cancel at least 91 days prior to departure.*

$300 plus non-recoverable program costs if you cancel 61 to 90 days prior to departure.*

100% of the program fee if you cancel 60 days or less prior to departure.*
*Education Abroad will assess on a case-by-case basis the non-recoverable costs of the program for which the student is liable.
---
Living Arrangements
Students will be accommodated in rooms on the Mysore INFOSYS campus. While Infosys will try to provide individual single-rooms for each student, some students may stay in double-occupancy rooms based on demand and timing. During weekend excursions, students will stay double-occupancy rooms.
---
Who Can Participate?
The program is open to undergraduate and graduate students who have completed course work or have relevant work experience in System Analysis and Design, and Object Oriented Programming.
---
How to Apply
Applications will be accepted on a rolling basis. Please note that you will also be required to submit the Medical Questionnaire, but this is not a condition of acceptance to the program. Program enrollment is limited, so early application is encouraged!
---
How and When to Pay
Please click here for further details regarding payment.
---
Getting There
You will be responsible for reserving and purchasing your international transportation to Bangalore, India, and on the way back, you should plan to fly out of New Delhi. It is strongly recommended that you purchase a ticket based on a recommended itinerary that will be provided to you as group travel is highly recommended. Please do not purchase your air ticket until you have received your visa for entry into India. Alternatively, you may purchase a ticket as long as you also purchase trip cancellation insurance that will completely refund the cost of the ticket should the program be cancelled due to insufficient enrollment, or you are unable to receive your visa for entry to India.
---
Medical Insurance
USF provides program participants with sickness/accident and emergency medical evacuation insurance valid for the dates of the program. Please note that the USF insurance does not include trip cancellation coverage or travel insurance (theft of luggage, costs due to delays in travel time, etc.), pre-existing conditions or on-going medical treatment.
Those who plan to travel independently, either in advance of the program or after the program ends, must ensure that they have insurance coverage valid outside the U.S. If not provided through your domestic health insurance carrier, this can be purchased separately through CISI or through another agency. The USF Card Center sells the International Student ID (ISIC) card which has a health insurance benefit in addition to providing student discounts overseas. For information, call the Card Center at (813) 974-2357 or visit the office located in the Marshall Center on the USF Tampa campus.
---
Financial Aid and Scholarship Funding
---
Safety & Health
Participant's safety and well-being are paramount to USF. Please click here for detailed country-specific safety and health information given in our Country Study Report. Make sure to read up on country-specific information on the U.S. Department of State and Centers for Disease Control and Prevention websites. Because of the added stresses associated with operating in a foreign culture and language, even the safest foreign locations are likely to carry more risk to your safety and health. For this reason it is vital that you learn as much about the places you will be traveling to; the more you are familiar with the host country's geography, culture and language, the safer you will be. All participants will be required to attend a general study abroad orientation as well as program-specific orientations. In addition to these sessions, you should consult the USF Safety Website as well as the websites listed below that provide useful information regarding your host country, and preparation for your international travel.
As with many places around the world, India has experienced terrorist attacks, most noticeably the luxury hotels in Mumbai November, 2008 which killed scores of people, plus 4 smaller incidents in 2008 (follow link below to US State Department website for more details). Crime in India is on the rise, but generally relates to petty theft and pick-pocketing.
The Infosys campus at Mysore is a gated and heavily-guarded compound and approximately four miles from the city center. Students and other visitors are carefully searched upon entry and exit – primarily to prevent theft from Infosys, as it is a site of technology development and research. The Infosys campus is self sufficient and safe. Participants do not need to step out of the campus as the Infosys campus provides many options for eating, recreation, as well as shopping. Eating options on campus include: Continental food, Chinese food, Pizza and Indian food. Daily food expenses (breakfast, lunch, and dinner) could vary from $4.00 to $10.00 depending on the eating option chosen on the campus.
In order to ensure personal safety, participants are advised not to step out of the Infosys campus alone, but to go out in a group.
Additional information will be provided to registered participants, but we encourage you to consult the following websites as soon as possible.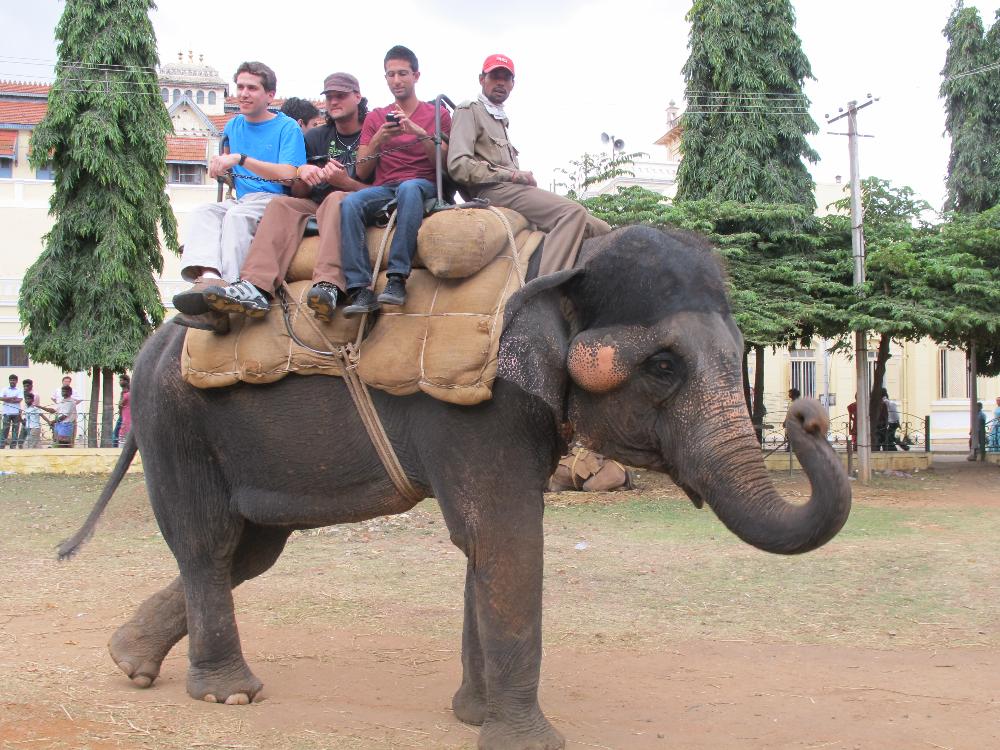 Health and Fitness Requirements
The majority of USF's study abroad programs involve a great deal of walking, and in some cases hiking and trekking. The USF/Infosys Program is a largely resident-based program. Nevertheless, students will be required to climb stairs, and walk a great deal on campus, and on cultural and other field trips. While Mysore is relatively pollution free, Bangalore, Agra, and N Delhi may be polluted. Participants having respiratory illness should consult their doctor before embarking on this trip. Participants should be prepared to drink only bottled water (with the seal intact) and eat only at hygienic restaurants and cafeterias.
Generally, the climate in India in summer is very hot and humid. Mysore, because of its location, is quite comfortable. On side trips to Agra and N Delhi, participants can expect very high and humid temperatures.
According to the CDC, visitors to India are recommended to take a malarial prophylaxis (preventive medicine against malaria) and to be vaccinated against Typhoid. Please consult with your physician and go to the Hillsborough County Travel clinic (see link below) at least 6 weeks prior to your departure.
If you have any concerns regarding your health (mental or physical), please consult your doctor, and the staff of Education Abroad prior to the program!
Travel & Health
• Travel Health Information from the Centers for Disease Control and Prevention
• Travel Health Information from the Food and Drug Administration
• Travel Health Information from the World Health Organization
Hillsborough County Health Department Travel Clinic Website
---
Special Terms
Everyone is required to be professional dressed during working hours. This is usually business casual (without jackets). On Mondays and Tuesdays, all men are required to wear ties (no jackets required).
---
---
Contacts for More Information
Program Director:
Dr. Balaji Padmanabhan
Muma College of Business
Phone: (813)-974-6763
E-mail: bp@usf.edu

Education Abroad Office:
Gateway Office
MSC 3301 (open for walk-in inquiries!)
813-974-5474