University of South Florida
This page is the brochure for your selected program. You can view the provided information for this program on this page and click on the available buttons for additional options.
Global Communicable Diseases & Health: Southeast Asia
Kuching, Malaysia
(Outgoing Program)
Program Terms:
Summer

Eligibility:
Please see below for requirements.
Budget Sheets:
Summer

There are currently no active application cycles for this program.
---
Program Overview
This course responds to the need to offer an education abroad course that enables students to study actual on-going public health programs in communicable disease prevention and control, as well as global and community health within communities and field settings in a Southeast Asian country. Malaysia is a country in transition from an agriculture based economy into a modernized industrialized society with a growing tertiary service sector. The primary location of this field-based study is in Sarawak, which is one of the 13 states located in East Malaysia on the island of Borneo, with its rich ecology of primary rain forests, and still limited urbanization. Students enrolled in this course will have an opportunity to experience different cultures embedded within one country, and learn how Malaysia sustains affordable community healthcare for diverse ethnic groups within a fast growing population in a country with a booming economy. The theme of this study abroad course is on global health issues and will focus on topics related to communicable disease control as well as primary and family healthcare. In partnership with Colleagues in collaborating Universities and Health Departments, students will learn about issues that face developing communities in a country that simultaneously attempts to balance modernization and social progress in a tropical setting that presents the population with some health challenges such as the prevalence of vector-borne diseases such as dengue and malaria. Discussions will also include the unique challenges faced by Malaysia due to the need to sustain an effective health care system as well as maintain the historical character, environment, and diversity of a rich culture.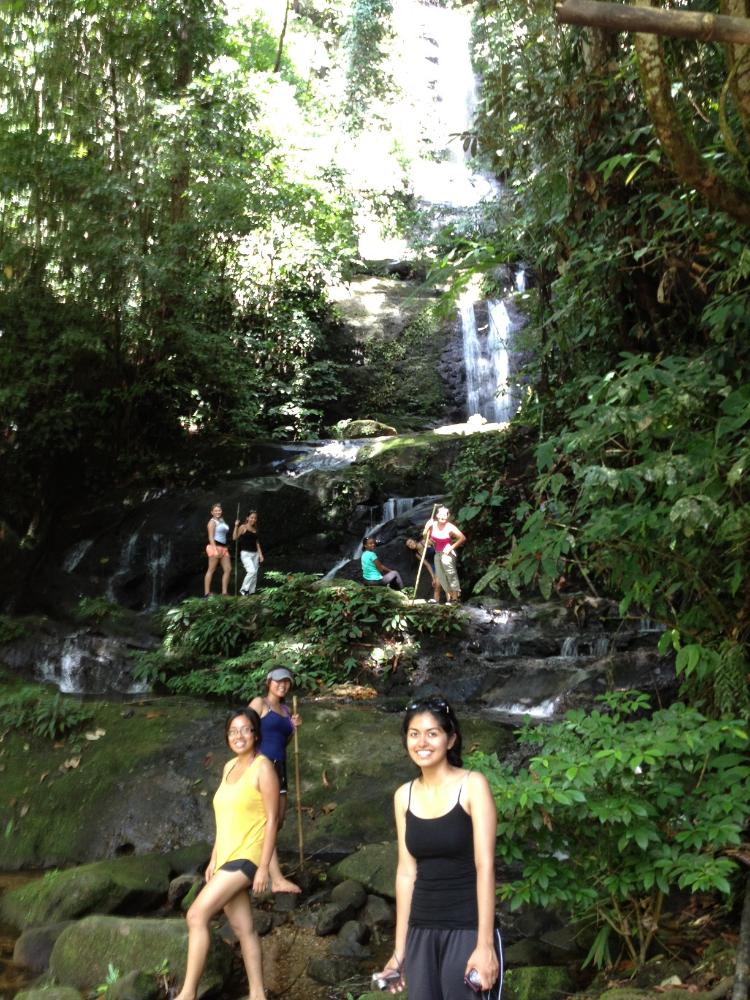 ---
Location
The University of Malaysia- Sarawak (UNIMAS) is located in the vibrant, populous, and people-friendly city of Kuching. Kuching is the capital of the state of Sarawak, the largest of Malaysia's 13 states and also the largest city on the island of Borneo. Borneo is the third largest island in the world.

UNIMAS offers a unique environment for teaching, learning, and research due to its ethnic diversity, international partnerships and collaborative efforts with USF. USF students will experience diverse educational opportunities at UNIMAS, including living on campus, interacting with UNIMAS students, attending instructor lectures, visiting a teacher training college, and observing in government schools and NGOs serving students with disabilities. In addition to the myriad of educational opportunities, USF students will have extensive cultural experiences including experiencing the bio-diversity of the rain forest, the cultural diversity of indigenous peoples – spending the night in a traditional longhouse, and a variety of cultural excursions in Borneo, and Kuala Lumpur.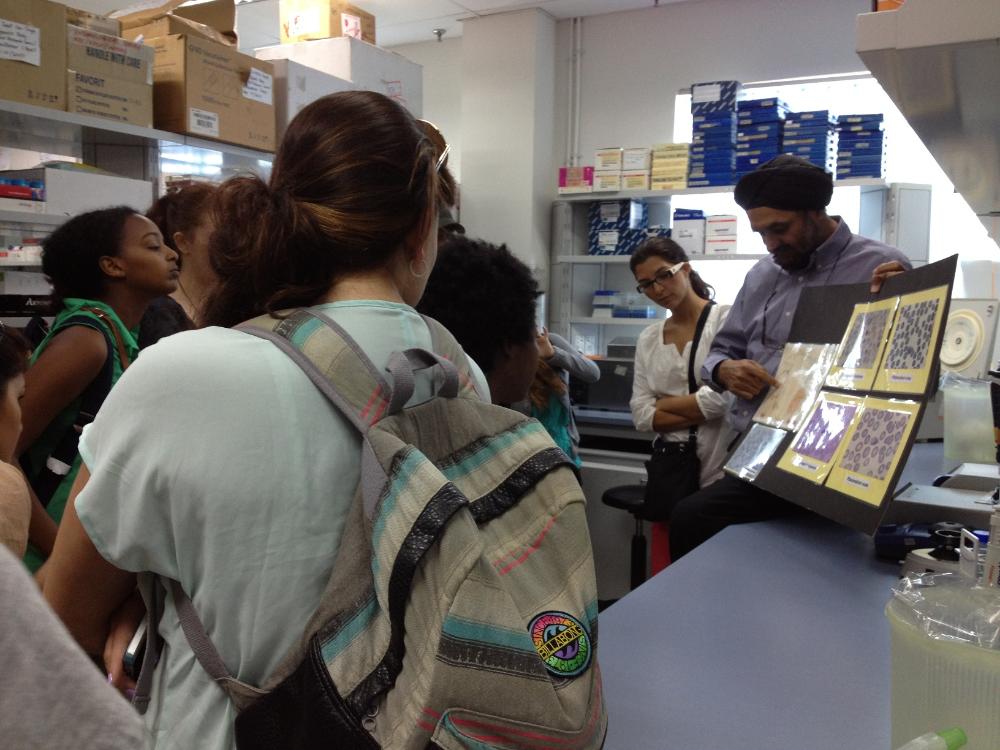 ---
Host Institutions
Universiti Malaysia Sarawak (UNIMAS )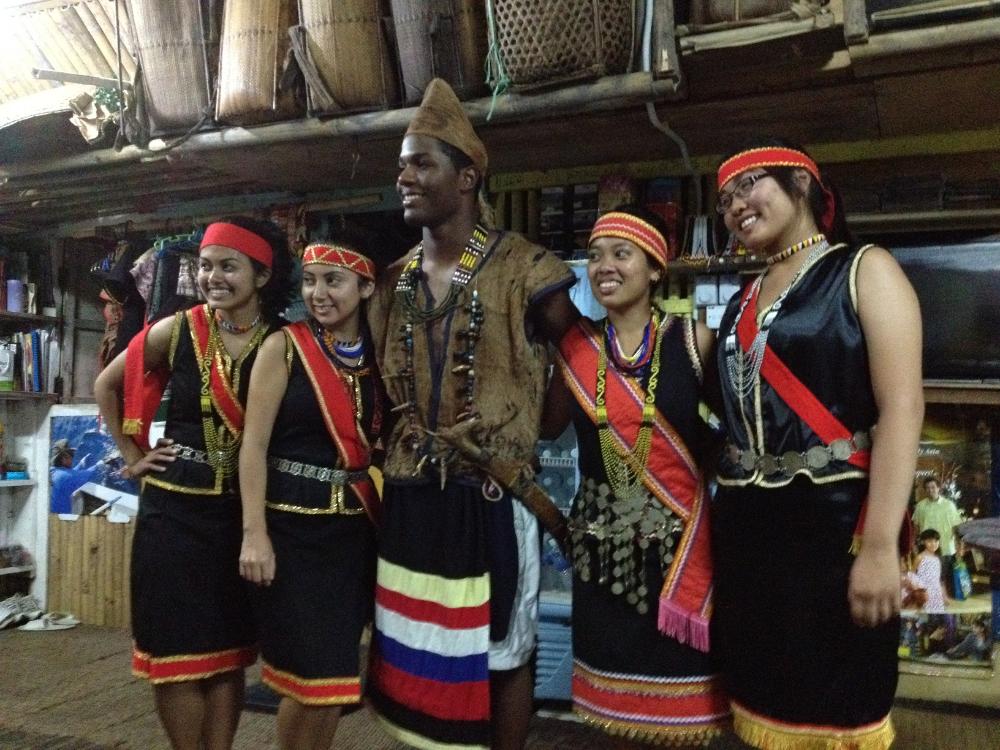 ---
Academic Program and Course Information
Students will register for Dr. Azizan's course, HSC 4933 or PHC 6934, Global Communicable Diseases & Health Study Abroad: Southeast Asia, for 3 credit hours. Course Objectives:

Upon completion of this course, participants will be able to be:

1. Acquainted with the social, physical, and environmental determinants of health and factors contributing to communicable diseases in tropical countries in Southeast Asia and contrast these with those of the United States and other developed nations.

2. Introduced to the health care and public health systems in Malaysia and contrast them with those of the United States.

3. Be made aware of the difficulties and challenges dealing with issues related to the treatment, prevention and control of the selected tropical communicable diseases as these vary from nation to nation, culture to culture, and language to language.
Students are required to submit a research paper as 50% of their grade. The topic proposed by the student and agreed upon by the instructor, that describes issues on health, modernization, and sustainable development in Malaysia, or compares its practice there with that in the United States.
Dr. Azizan is currently offering a 1-credit preparatory course (Global Communicable Diseases: Souteast Asia & Latin America) FRI 11:15am - 12:05pm during the Spring 2013 term. Students interested in sitting in during lectures can contact Dr. Azizan aazizan@usf.edu.
Credit Type Students enrolled in this program will be enrolled in direct USF credit.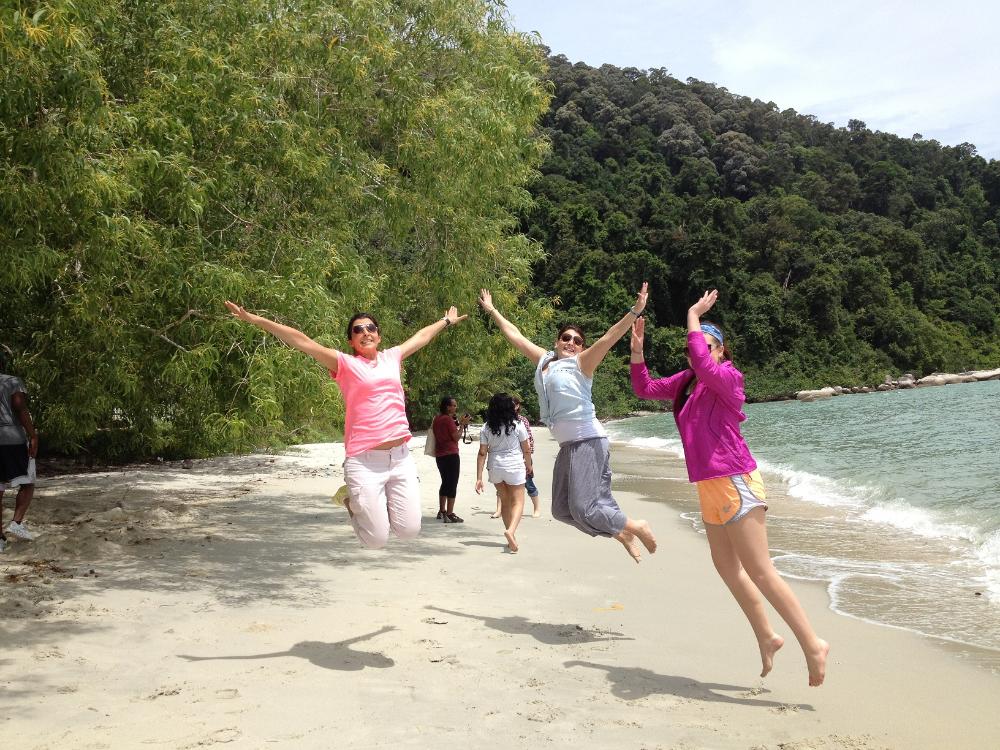 ---
Faculty
Dr. Azliyati Azizan is an Assistant Professor at the Global Health department, USF College of Public Health. Dr. Azizan is a native of and a Malaysian citizen, but also is a US Permanent Resident who resides and works in the US. Dr. Azizan was trained as a Molecular Microbiologist with a research interest in vector borne infectious diseases and a focus on the topic of dengue virus. Research collaborations with Colleagues from several Malaysian Universities have ensued since many years to date. These collaborations have always involved the participation of many students interested to embark on such research projects. Dr. Azizan has also assisted in some capacity during Dr. Kwa's Malaysia study abroad program and highly enthusiastic about future participation and collaborations in this program.
---
Program Costs
Program Cost for SUMMER 2014: TBD
(Program Cost for SUMMER 2013: $2,800)

Program Costs Include:
Pre-departure orientation at USF
Dormitory accommodations at UNIMAS
Over-night home stay in a traditional Iban longhouse
Emergency medical and evacuation insurance for the dates of the program
Cultural excursions and site visits in and around Kuching
Transportation to and from all site visits and cultural activities in Kuching
Closing dinner
Transportation to and from the airport to hotel
The following items are not included in the SU Program Cost listed above:
Passport fees ($170)
International airfare ($2100-2700)
Meals $200-300
Other $200 -300
*Please note that this is an estimate.
---
Living Arrangements
Students will stay on the universities campus dormitories in double occupancy rooms and have a variety of opportunities to interact with students on campus.

Suite-style accommodation consists of a single sleeping room with shared common area, bathroom and kitchen. Students will also have access to washing machines located on several floors. There are cafeterias and restaurants within easy walking distance of the dormitories offering reasonably-priced food.
Internet access is available in the dormitories but connection may be slow. Students will also have internet access at the UNIMAS library. Additionally, internet access is available widely in Kuching at internet cafes, Starbucks and other coffee shops and KFC.
Students will attend orientations at UNIMAS and USM including an information session and tour of each campus.
---
Who Can Participate?
Open to USF and non-USF students alike from all disciplines.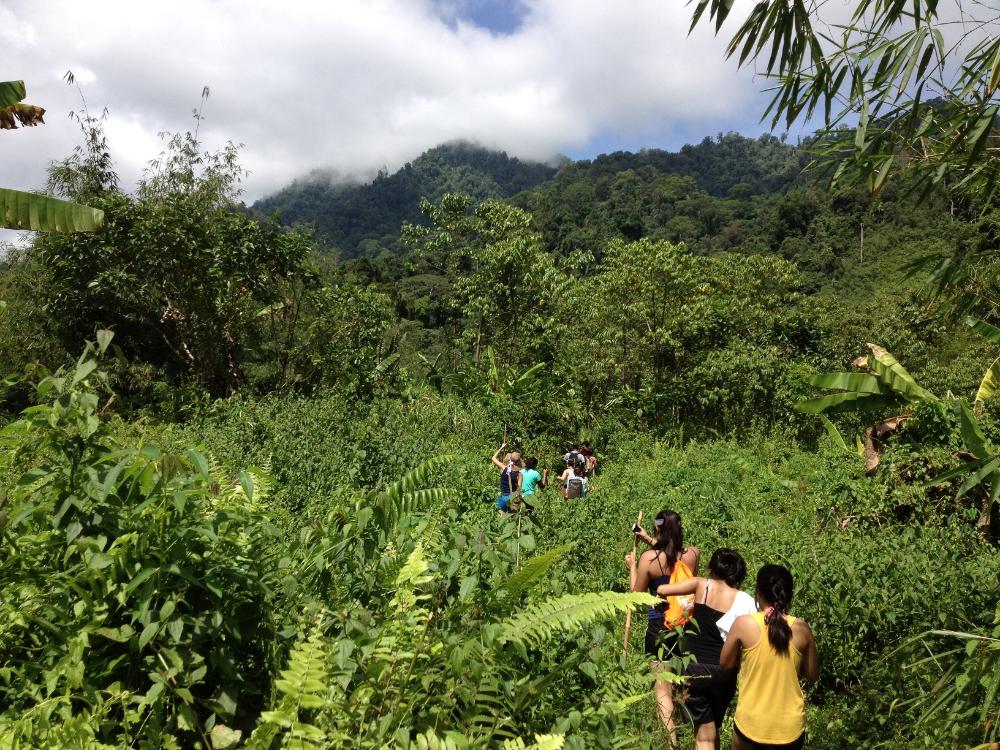 ---
How and When to Pay
Please click here for further details regarding payment.
---
Getting There
You will be responsible for reserving and purchasing your international airline transportation. Please DO NOT purchase your air ticket until you have been advised to do so by the Program Directors. They will advise participants of a group-designated flight schedule. All who wish to travel with others in the program will receive this information well in advance so they can book these flights. You must provide the Program Directors and Education Abroad Office with your final flight itinerary. Currently, we are planning to fly into Singapore, then into Penang, Kuching, Kuala Lumpur and ending the program in Malaysia.
Students arriving with the group will be met at the airport and transferred to UNIMAS and UMS dormitories. Those arriving prior to or departing after the program may need to negotiate transportation on their own.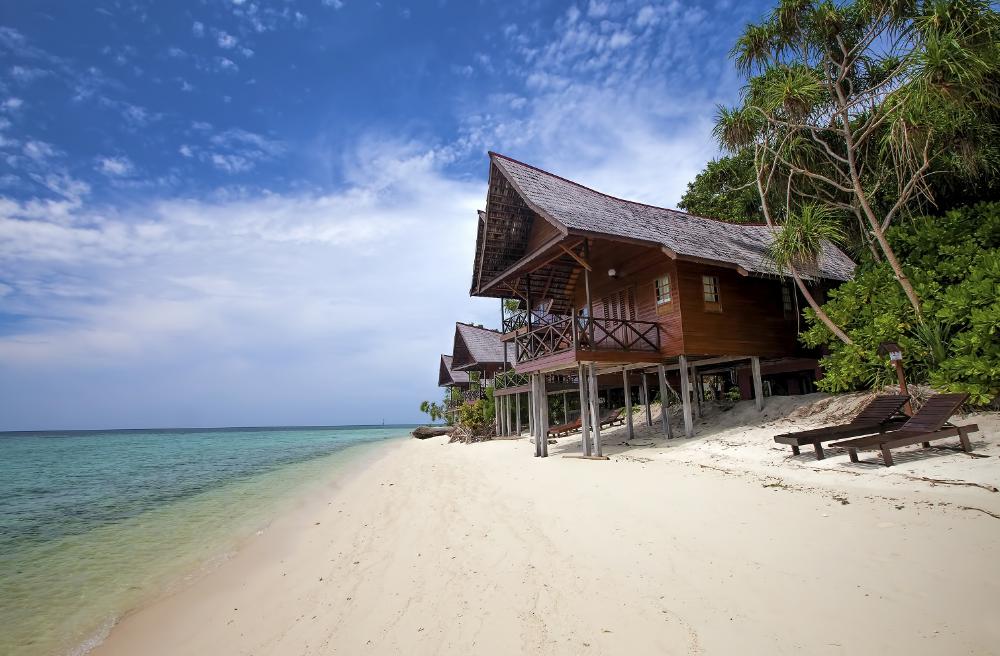 ---
Medical Insurance and Travel Documentation
USF provides program participants with sickness/accident and emergency medical evacuation insurance valid for the dates of the program. The insurance is provided by CISI. Please note that the USF insurance does not include trip cancellation coverage or travel insurance (theft of luggage, costs due to delays in travel time, etc.), pre-existing conditions or on-going medical treatment.
Those who plan to travel independently, either in advance of the program or after the program ends, must ensure that they have insurance coverage valid outside the U.S. If not provided through your domestic health insurance carrier, this can be purchased separately through CISI or through another agency. The USF Card Center sells the International Student ID (ISIC) card which has a health insurance benefit in addition to providing student discounts overseas. For information, call the Card Center at (813) 974-2357 or visit the office located in the Marshall Center on the USF Tampa campus.
Entry/Exit Requirements
American citizens are required to have a passport valid for at least six months to enter Malaysia, but Americans do not need to obtain a visa in advance for a pleasure or business trip if their stay in Malaysia is 90 days or less. Immigration officials will then place an entry stamp in their passport. While in Malaysia, Americans should carry their passports with them at all times.
Travelers are required to carry their passports for travel from peninsular Malaysia to eastern Malaysia (on the island of Borneo) and between the provinces of Sabah and Sarawak, both of which are on Borneo. Social visit passes (visas) issued at immigration points such as KLIA airport, Johor Bahru, and Kota Kinabalu (Sabah) for entry into peninsular Malaysia are not valid for entry into the state of Sarawak and usually have three months' validity. New social visit passes must be obtained upon arrival at Kuching or Miri airports in Sarawak. In most cases, social visit passes issued by Sarawak immigration officials are valid for any part of Malaysia and usually have one month's validity.
Passports must be valid for 6 months from the date of visa application.
---
Financial Aid and Scholarship Funding
Students who are eligible for loans and grants to take classes at USF may be able to use their assistance to study abroad. USF students should contact the University of South Florida Office of Financial Aid (813) 974-4700 or visit http://usfweb2.usf.edu/finaid/ for further information. Students attending other universities should apply to their home institutions for financial aid. Please inform the Education Abroad Office early if you expect to receive financial aid. Note that it is the student's responsibility to meet program payment deadlines regardless of financial aid disbursement timeframe.
The Education Abroad Office offers Compass Study Abroad Scholarships for study abroad. These are partial scholarships awarded on a competitive basis to degree-seeking USF students. Please click here for application information and deadlines.
---
Safety & Health
Participant's safety and well-being are paramount to USF. Please click here for detailed country-specific safety and health information given in our Country Study Report. Make sure to read up on country-specific information on the U.S. Department of State and Centers for Disease Control and Prevention websites. Because of the added stresses associated with operating in a foreign culture and language, even the safest foreign locations are likely to carry more risk to your safety and health. For this reason it is vital that you learn as much about the places you will be traveling to; the more you are familiar with the host country's geography, culture and language, the safer you will be. All participants will be required to attend a general study abroad orientation (April 16th) as well as program-specific orientations. In addition to these sessions, you should consult the USF Safety Website as well as the websites listed below that provide useful information regarding your host country, and preparation for your international travel.
Personal Safety
The Department of State remains concerned about the possibility of terrorist attacks against U.S. citizens in Southeast Asia. Extremist groups in the region have demonstrated the capability to carry out attacks in locations where Westerners congregate, and these groups do not distinguish between civilian and official targets. The United States Government has designated two such groups, Jemaah Islamiyah (JI) and the Abu Sayyaf Group (ASG) as Foreign Terrorist Organizations. JI is linked to al-Qaeda and other regional terrorist groups, such as the ASG, and has cells operating throughout Southeast Asia.
There are indications that both criminal and terrorist groups continue to plan acts of violence against foreigners. The most recent incident involving American citizens occurred in 2000. The most recent incident involving other foreigners occurred in 2003. The ASG, based in the southern Philippines, has kidnapped foreigners in Malaysia. Criminal elements are also responsible for kidnapping and piracy committed against foreigners. These acts of violence have occurred in the eastern islands and coastal areas of the state of Sabah, closest to the maritime border with the Philippines.
For these reasons, the Department of State urges American citizens to evaluate carefully the risks of travel to the eastern islands and coastal areas of the state of Sabah. Americans who wish to visit these areas should exercise caution, remain alert to their surroundings, and use good personal security measures. Also, Americans who travel overland from Malaysia to Thailand should be aware of the Department of State's safety and security information for Thailand, and in particular for the several Thai provinces bordering Malaysia. Americans planning to travel to Malaysia are encouraged to register and update their contact information at the travelregistration.state.gov (Information from the State Department Website).
As in any large metropolitan city, students in KL should be particularly aware of their surroundings and their belongings, and should not draw particular attention to themselves -- tourists in any area are easy targets. Excessive drinking is the leading cause of life-threatening instances and emergencies abroad. This can become an issue in a country in which the majority ruling party do not agree with the consumption of alcohol.
USF Education Abroad Safety Website
Country Specific Information: http://travel.state.gov/travel/cis_pa_tw/cis/cis_960.html
Preparing for your trip: http://studentsabroad.state.gov/html-site/StudentAbroadHome.html
Health and Fitness Requirements
The majority of USF's study abroad programs involve a great deal of walking, and in some cases hiking and trekking. The USF in Malaysia program is a largely resident-based program. Nevertheless, students will be required to climb stairs, and walk a great deal, even if taking public transportation. If you have any concerns regarding your health (mental or physical), please consult your doctor, and the staff of Education Abroad prior to the program!
Generally, the climate in Kuching and KL is similar to Florida during the summer: hot and humid during the month of July. Walking in the heat requires stamina. Air-conditioning is widely available and will require dressing in layers to adjust to the heat outside.
Travel & Health Links:
• Travel Health Information from the Centers for Disease Control and Prevention
• Travel Health Information from the Food and Drug Administration
• Travel Health Information from the World Health Organization
Hillsborough County Health Department Travel Clinic Website: http://www.hillscountyhealth.org/new_website/immunizations.htm
---
Contacts for More Information
Questions regarding study abroad program enrollment, registration and payment of fees:
Carleen Ben
USF Education Abroad
Phone: (813)-974-3207
Email: cben@usf.edu
Questions pertaining to the academic program in-country, courses or credits:
Dr. Azliyati Azizan
Department of Global Health, College of Public Health
Phone: 813-974-6635
Email: aazizan@health.usf.edu