University of South Florida
This page is the brochure for your selected program. You can view the provided information for this program on this page and click on the available buttons for additional options.
USAC Ghana: African Studies in Accra
Accra, Ghana
(Outgoing Program)
There are currently no active application cycles for this program.

Study in Accra, Ghana
Explore a country rich in African cultural and historical sites, including the slave castles, and miles of pristine beaches that contrast with a rain forest home to rare primates

Experience Ghanaian arts, dance, and music through courses and local festivals

See firsthand the world famous Ashanti Kingdom and its crafts
Learn More
Available Terms
Two 4-week summer sessions
Programs Of Study
African Studies
Language of Instruction
English
USAC is a non-profit organization that offers programs in 25 countries, with many locations unique for study abroad.
Discover where you'll study abroad at

usac.unr.edu

.
Program Overview
We are pleased to confirm that the USF Africana Studies Department will collaborate with USAC, a Study Abroad consortium, to support students applying for their Ghana Program 2014: http://usac.unr.edu/programs/overview.aspx?program=3322
This is an exciting and unique opportunity for you to experience Ghana first-hand, and gain a deep understanding of the culture and history of Ghana. You will complete this program with a great deal of firsthand knowledge concerning West African society and culture that you can infuse into your major studies upon return.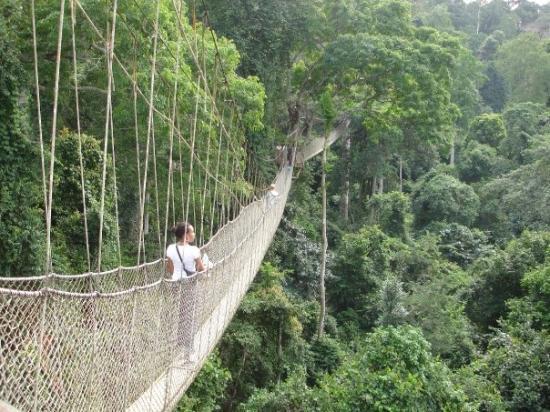 ---
Academic Program and Course Information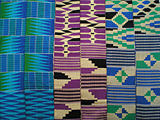 Please see the USAC website linked above for the full course options for this program.
Students with work with Patricia Smith in the Education Abroad Office in order to talk with Academic Departments at USF to determine how the courses will transfer into their USF record.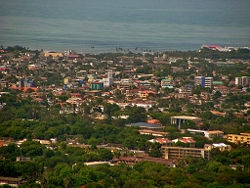 ---
How and When to Pay
Please see the USAC Website for the full details regarding their payment policies and deadlines.
Students will pay their Program Costs to USAC directly, and will pay the Administrative fee for the program to USF through OASIS of $375.00.
---
Getting There
All participants are responsible for purchasing their own international transportation to for the program. However, assistance will be provided by USAC as well as the USF Education Abroad Office.
---
Medical Insurance and Travel Documentation
USF provides program participants with sickness/accident and emergency medical evacuation insurance valid for the dates of the program. Those who will travel independently, either in advance of the program or after the program ends, must ensure that they have insurance coverage valid outside the U.S.
Please click here for more detailed information.
All participants must be in possession of a valid U.S. Passport, or a valid passport from their country of residence.
Visa Process : After you have been accepted into the program, you will be given further details by USAC regarding the visa application process.
---
Safety & Health
Participant's safety and well-being are paramount to USF. Please click here for detailed safety and health information given in our Pre-Departure Guide before you travel. Also, don't forget to read up on country-specific information on the U.S. Department of State and Centers for Disease Control and Prevention websites.
You are required to receive the Yellow Fever Vaccination. You are not permitted into the country without this proof. You should also consult your regular physician for their recommendation for other vaccinations or travel preparations. A complete listing of vaccine requirements is assessable at: http://wwwn.cdc.gov/travel/destinationGhana.aspx.

The USF Medical Center now has a Travel Clinic where students can talk with a Nurse Practictioner about their Travel Preparations and also receive required and recommended Vaccines on-campus! http://www.shs.usf.edu/travel-health.aspx

Travel Alerts
There are currently no travel alerts for Ghana. However, there are some minor conflicts which students should avoid. There are a number of ongoing chieftaincy disputes in Ghana that generally involve competition over limited resources. Several of these disputes have erupted into violence and unrest during recent years, most notably in Yendi in the Northern Region and Bawku in the Upper East Region. Visitors should exercise caution when traveling in these areas and remain alert to outbreaks of unrest.
Scams
Pick-pocketing, purse-snatching, and various types of scams are the most common forms of crime confronting visitors. Travelers have reported these types of theft at crowded markets, beaches, parks, and tourist attractions. Incidences of violent crime, such as armed robbery, are on the rise, including reports of armed robberies in expatriate residential areas. Victims who resist attackers run a high risk of serious physical injury. Thefts of both luggage and travel documents occur at Kotoka International Airport in Accra and in hotels across Ghana. Use of credit cards in Ghana should be avoided if possible, as a growing number of travelers have been victims of credit card fraud. Visitors to Ghana should also be wary of overly-friendly locals offering tours, discounted lodging, or other services that seem too good to be true.

Country Information

US Department of State, country-specific information: http://travel.state.gov/travel/travel_1744.html
Preparing for your trip: http://studentsabroad.state.gov/html-site/StudentAbroadHome.html
---
Financial Aid and Scholarship Funding
Many funding opportunities are available to USF students who are planning to study abroad. Please see our funding page for further details.

Students are also encouraged to apply for the scholarhships offered through USAC - as listed on their website.
---
Special Terms
Students should review carefully the Education Abroad Participant Contract, included in the Education Abroad application process. It describes students' responsibilities with regard to participation, and includes information on insurance, and cancellation and refund policies. Students will be asked to electronically sign this document. To view this document before applying, please click here.
---
Contacts for More Information
Program Coordinator:
Masai Shakong
Education Abroad
E-mail: masai@usf.edu