University of South Florida
This page is the brochure for your selected program. You can view the provided information for this program on this page and click on the available buttons for additional options.
USF in Vietnam: Society, Energy & Humanity
Ha Long, Vietnam;
Hanoi, Vietnam;
Hue, Vietnam;
Vinh City, Vietnam
(Outgoing Program)
Program Terms:
Summer

Eligibility:
Please see below for requirements.
Term

Year

App Deadline

Decision Date

Start Date

End Date

Summer

2015

02/15/2015 **

Rolling Admission

07/07/2015

07/27/2015


** Indicates rolling admission application process. Applicants will be immediately notified of acceptance into this program and be able to complete post-decision materials prior to the term's application deadline.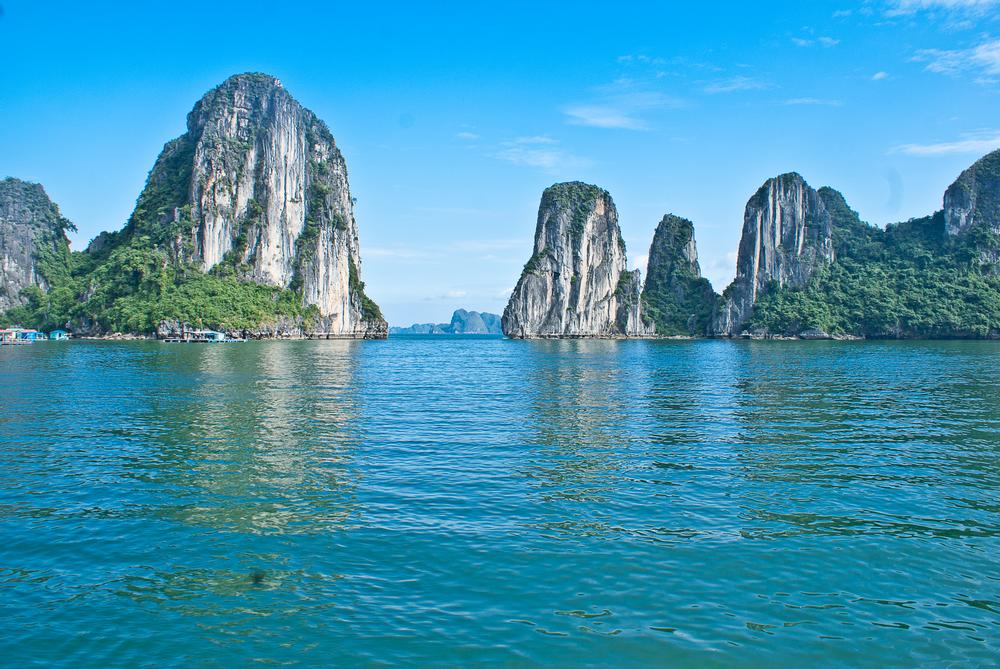 USF in Vietnam: Society, Energy & Humanity
July 7 - July 27, 2015
---
Program Overview
In this dynamic and intensive program students will fulfill up to 6 credits in breathtaking and exotic sites in Vietnam. The country, its history, culture and political and economic systems will provide students with an unparalleled opportunity to examine topics such as the relationship of the individual to society, and the use and conservation of energy in developed and developing countries. Students will travel together to government run energy and resource stations both in town and in surrounding rural villages in an effort to study and learn about energy needs, available energy source, how energy is being used, and how they can benefit by adopting renewable energy sources.

Students will also travel together to a local youth orphanage sponsored by the Ministry of Health and SOS Village sponsored by SOS International. The program will begin in Hanoi, the capitol of Vietnam located in the Northern part of Vietnam followed by several days in Ha Long Bay, recognized as a UNESCO World Heritage site for its beautiful rock formations. Following this, students will live in residences with Vietnamese students at Vinh University in Vinh City, a coastal city south of Hanoi on the Gulf of Tonkin.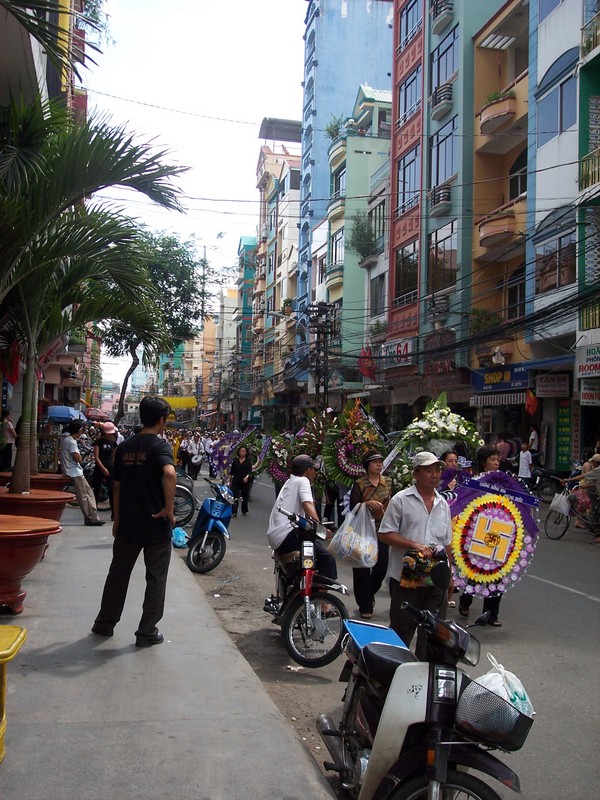 Prior to the departure to Vietnam, students will be required to participate in a week-long on-line course in the US. Students will also have a full-day of orientation in Tampa prior to the groups' departure to Vietnam.
Through this program, students will:
Gain exposure to the Vietnamese culture by studying and living with students in Vinh University
Learn about energy resources in the world, there availability and limitations, how they are being used, and associated environmental and human health challenges. Students will interact with rural communities in Vietnam to understand how energy consumption, conservation, and use of renewable sources affect the future energy needs of the developing countries in Asia.
Learn how the Vietnam War has transformed the ideology of the current generation and scope of future US-Vietnam economical and political relations.
Read about the
experiences of the 2013 participants
on our Education Abroad blog site!
---
Location
Located in Southeast Asia, Vietnam is bordered by China, Laos and Cambodia. While highly influenced by China, Vietnam retains its own distinct culture combining elements of Confucianism, Communist ideology, Hinduism, and French Colonialism. As summarized in the State Department website, "Vietnam is a developing, mainly agrarian country that is moving from a centrally-planned economy to a market economy." It is a fascinating culture and exotic location that will enthrall and amaze participants.
---
Host Institution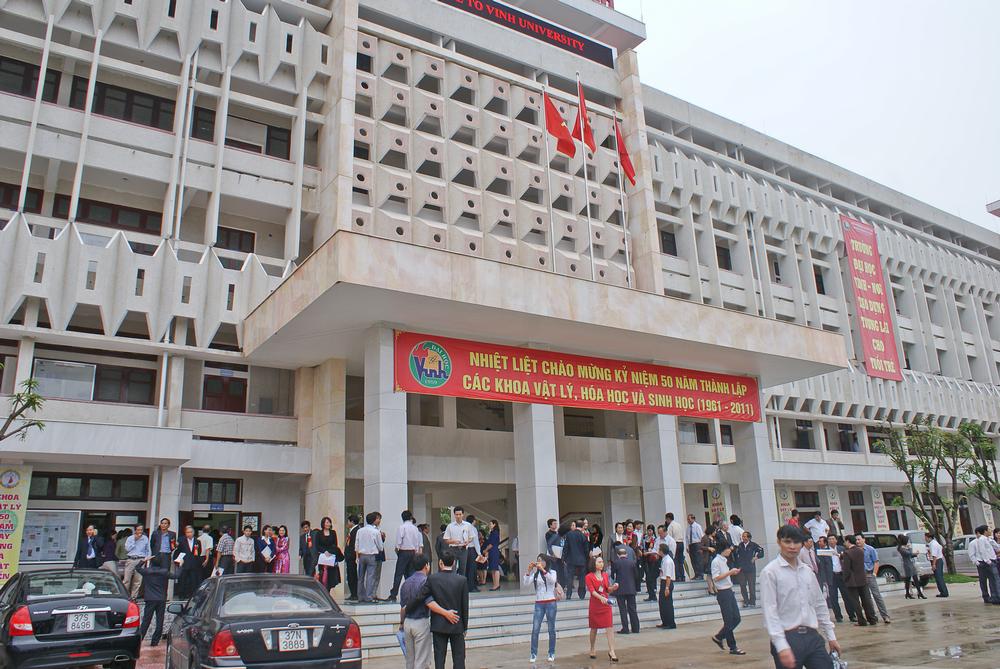 USF is partnering with Vinh University. In addition to USF faculty, instruction will be provided by faculty from Vinh.
---
Academic Program and Course Information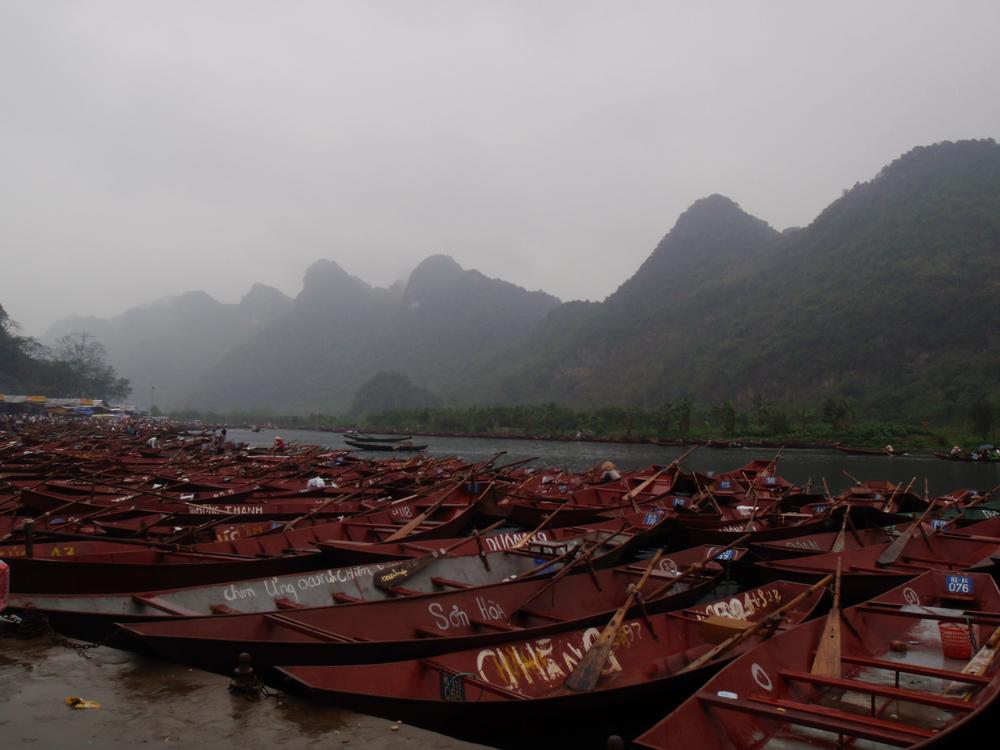 Students can take up to 6 credits. This program is open to Honors and Non-Honors students. Honors students will receive Honors course credits.

USF Tampa Student Course Offerings:
ISS 1102 Self & Society - 3 credits (for undergraduates who need a General Education Social Science course) OR ISS 3930 Special Topics: Vietnam in Transition - 3 credits (for undergraduates who need an Upper Level Elective)
PSC 2515 Energy & Humanity - 3 credits (for undergraduates who need a General Education Natural Science course)
PHY 4936 / PHY6938 Selected Topics - Impact of Renewable Energy in Developing Countries - 3 credits (for undergraduate and graduate science majors)
Directed Reading and/or Independent Study - 3-6 credits (for undergrads & graduates in any discipline so as long as there is a faculty of record from the appropriate academic department) Please contact the faculty for further details.
USFSP Student Course Offerings:
ISS 1102 Self & Society - 3 credits (for undergraduates who need a General Education Social Science course)
ISS 3930 Special Topics - Vietnam in Transition - 3 credits (for undergraduates who need an Upper Level Elective)
Directed Reading and/or Independent Study - 3-6 credits (for undergrads & graduates in any discipline so as long as there is a faculty of record from the appropriate academic department) Please contact the faculty for further details.
*Students are encouraged to take up to 6 credits. Students CANNOT take both ISS courses.
Course Evaluation:
At the end of the course students will take a multiple choice test based on the material covered in lectures. They will also prepare a poster presentation of a project jointly with their Vietnamese student partners. Subsequent to returning to US, they will submit a written report describing their study abroad experience.

Syllabi

ISS 1102 Self and Society Vietnam Study Abroad Syllabus Summer 2015.doc
PSC 2515 Syllabus.docx
PHY 4936 Syllabus.docx
PHY 4936 Syllabus.docx

Course Approval

Students must submit the Course Approval Form in their application.
---
Faculty

Frank Biafora, Dean, College of Arts and Sciences & Professor, Sociology, USF St. Petersburg. Dr. Biafora has lead numerous study abroad programs, and served a Fulbright Scholar in Vietnam. His primary research interests include: Adolescent Development and Comparative Delinquency, Social/Structural Barriers to Student Academic Achievement, Epidemiology of Adolescent Substance Use & Social Science Research Methodology and Statistics.
Alan Shaw, adjunct instructor with the Honors College at USF Tampa. He has taught undergraduate courses in Composition, Film, Literature, Creative Nonfiction and Fiction writing, and the arts. His research interests concern nonfiction writing, specifically identity and memoir writing, as well as critical theory related to pop culture, games, and speculative fiction.
Sarath Witanachchi, Professor of Physics at USF (Tampa). During this period he has taught variety of undergraduate and graduate courses and has been involved in energy related research. In October 2011 he visited several universities Vietnam, including universities in Hanoi, Vinh, and Ho Chin Min, to establish education and research collaborations between USF and these Universities.
Guest lectures will be given by Vinh faculty throughout the program.
---
Program Costs
Summer 2015 Fee: TBA
The study abroad program cost includes
:
3-6 USF (undergraduate credits)
Double/triple or quad accommodation throughout the program
Program related transportation in-country
In-country airport transfers
On-site orientation
Program related cultural and academic excursions and entrances
Most meals
Emergency health insurance and 24-hour emergency support
On-site USF faculty and staff support
Pre-departure and reentry event programming
USF study abroad t-shirt.
The study abroad program cost does NOT include
:
Passport & visa processing
International airfare
Personal expenses
Trip cancellation/travel insurance
Books & materials
ISIC card
Personal travel
---
Living Arrangements
In Hanoi and Ha Long, students will be staying in double/triple rooms in a tourist hotel. In Vinh City students will be staying in Vinh University accommodation with Vinh University students. Particularly in Vinh the quality of accommodation will not be equal to US hotel or residence hall standards. Students should be prepared for significantly lower levels of service, electricity, internet access and the like. While accommodations will be good to very good for Vietnamese standards they will be lower than those in the US.
---
Who Can Participate?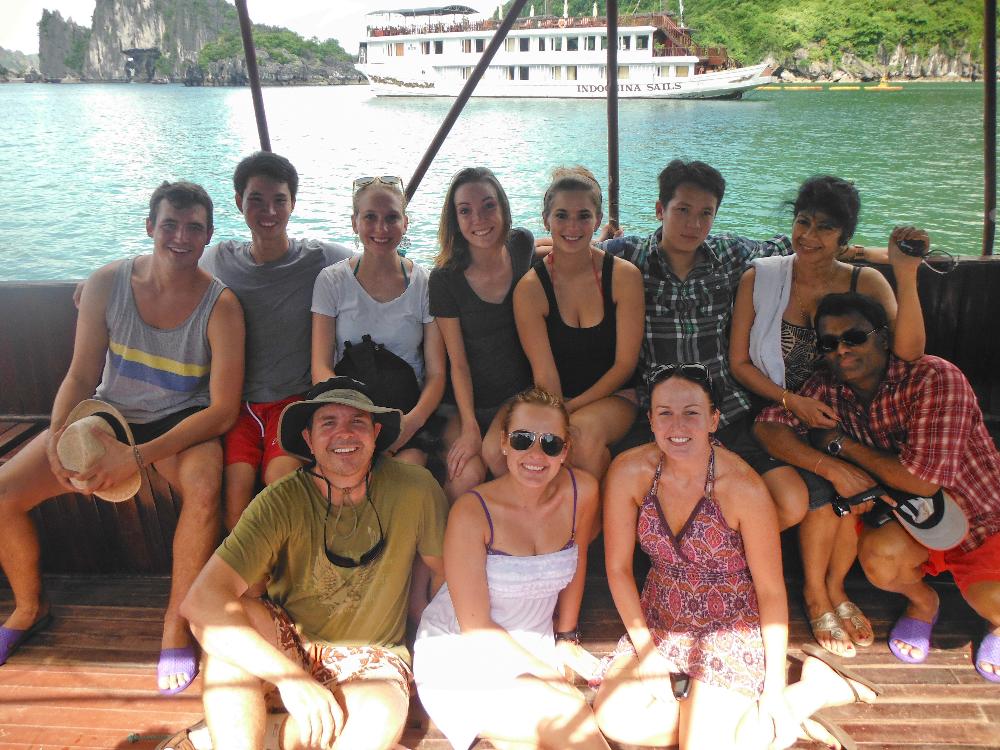 This program is open to Honors and Non-Honors students of any academic discipline, undergraduates and graduates. USF in Vietnam is ideal for rising freshmen and sophomores.
---
How and When to Pay
Please click here for further details regarding payment.
---
Getting There
You will be responsible for reserving and purchasing your international transportation to Vietnam. The USF Education Abroad will assist in identifying an itinerary for students who wish to travel with USF faculty to and from Vietnam.

Do NOT purchase an airline ticket until your Program Advisor has instructed you to do so. You must provide the Education Abroad Office with your final flight itinerary.
---
Medical Insurance and Travel Documentation
USF provides program participants with sickness/accident and emergency medical evacuation insurance for the dates of the program. Those who will travel independently, either in advance of the program or after the program ends, must ensure that they have insurance coverage that is valid outside the U.S. If not provided through your domestic health insurance carrier, this can be purchased separately through CISI or through another agency.
Please click here for more detailed information.
U.S. citizens are required to have a visa to enter Vietnam. Non-U.S. citizens should check with their own country's consulate regarding visa requirements for Vietnam. Non-US citizens should also check-in with the USF International Services Office to ensure reentry to the US.
---
Financial Aid and Scholarship Funding
Students are encouraged to apply to scholarships that will help fund their experience abroad. There are three types of funding:
USF Education Abroad Administered Scholarships - These are partial scholarships awarded on a competitive basis to degree-seeking USF students. Students must be accepted and committed to the study abroad program and have submitted a scholarship application by February 15th.
University Scholarships and Financial Aid - Students who are eligible for loans and grants to take classes at USF may be able to use their assistance to study abroad. USF students should contact the University of South Florida Office of Financial Aid (813) 974-4700 for further information. Students attending other universities should apply to their home institutions for financial aid. Please inform the Education Abroad Office early if you expect to receive financial aid. Note that it is the student's responsibility to meet program payment deadlines regardless of financial aid disbursement timeframe
---
Safety & Health
Participant's safety and well-being are paramount to USF. Please click here for detailed country-specific safety and health information given in our Country Study Report.
Because of the added stresses associated with operating in a foreign culture and language, even the safest foreign locations are likely to carry more risk to your safety and health. For this reason it is vital that you learn as much about the places you will be traveling to as possible; the more you are familiar with the host country's geography, culture and language, the safer you will be. All participants will be required to attend a general study abroad orientation as well as program-specific orientations. In addition to these sessions, you should consult the USF Safety website as well as the websites listed below that provide useful information regarding your host country, and preparation for your international travel.
Vietnam is a comparatively safe country with limited crime (low rates of violent crimes, particularly as compared to the US), primarily focusing on pick-pocketing, scams involving gambling and similar non-violent crimes, although cases of violence are increasing. It is a Communist country with penalties for criticisms against the government. Health and medical facilities are not up to Western standards, particularly in more rural areas outside of Hanoi and Ho Chi Minh City. Students should also be aware that the weather will be quite warm (similar to Florida summers) and rainy during July. Unlike Florida, air conditioning is not widely available and will be far less effective than in the US.
Students should visit USF's Travel Clinic to determine recommendations for vaccinations at least 6 weeks prior to the program.
---
Special Terms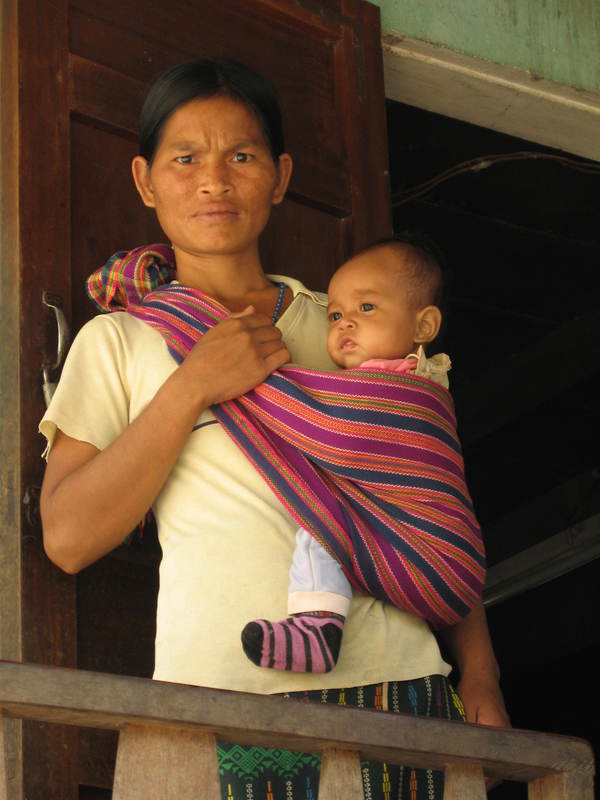 Students should carefully review the Education Abroad Participant Contract, included in the Education Abroad application process. It describes students' responsibilities with regard to participation, and includes information on insurance, and cancellation and refund policies. Students will be asked to electronically sign this document. To view this document before applying, please click here.
This program will involve intensive interactions with Vietnamese students and the host country culture; participants from USF should be eager to engage in a very different culture and be prepared for different foods, customs, and levels of services.
---
Contacts for More Information
Faculty Advisors:
Professor Sarath Witanachchi: 813-974-2789, switanach@usf.edu
Dean Frank Biafora: 727-873-4292, fbiafora@mail.usf.edu
Professor Alan Shaw (Honors College): ashaw5@usf.edu

Administrative Contacts:
Krissy Loveman, Education Abroad Office: 813-974-4314, kloveman@usf.edu
Frances Bryant, Education Abroad Office (Payments and Financial Questions): 813-974-4314, francesb@usf.edu