University of South Florida
This page is the brochure for your selected program. You can view the provided information for this program on this page and click on the available buttons for additional options.
Amsterdam, Netherlands;
London, United Kingdom;
Munich, Germany;
Stuttgart, Germany
(Outgoing Program)
Program Terms:
Summer

Homepage:
Click to visit
Eligibility:
Please see below for requirements.
Budget Sheets:
Summer

Term

Year

App Deadline

Decision Date

Start Date

End Date

Summer

2017

02/15/2017 **

Rolling Admission

06/14/2017

06/28/2017


** Indicates rolling admission application process. Applicants will be immediately notified of acceptance into this program and be able to complete post-decision materials prior to the term's application deadline.
---
Program Overview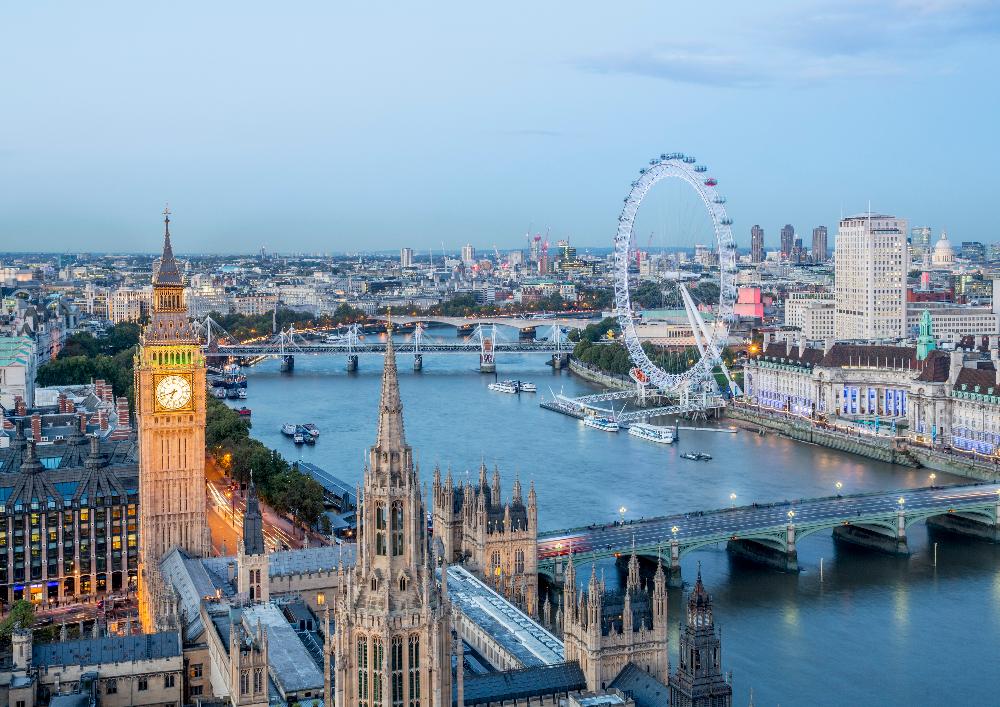 (London skyline Piccadilly Circus Eros statue at dusk)
©Julian Love/London and Partners visitlondon.com
Travel Dates: June 14 - June 28, 2016

The global nature of the world economy highlights the importance of business students learning about, and experiencing first hand, the nature of international business. This program will visit three of Europe's most beautiful cities: Munich, Amsterdam, and London. Participants will explore the history and culture of Europe as well as the vibrant nature of these historic European economies. Tours include multiple local and international businesses and/or government institutions. Students will gain cross-cultural experiences that are vital in conducting international business.

Return to top
---
Location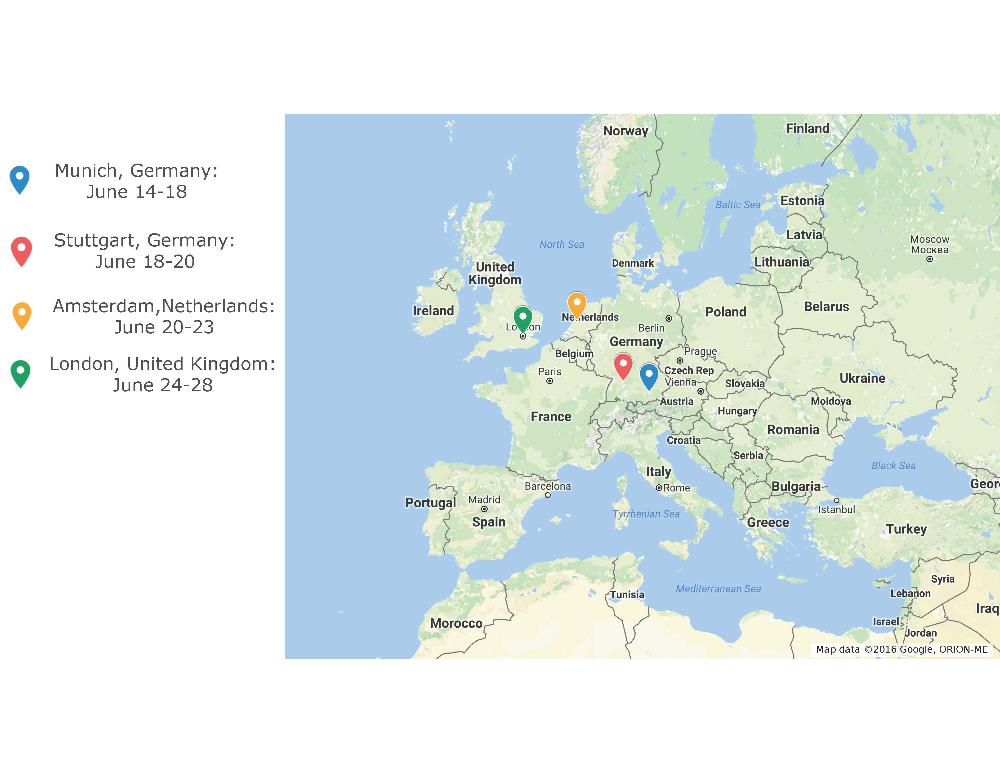 ---
Academic Program and Course Information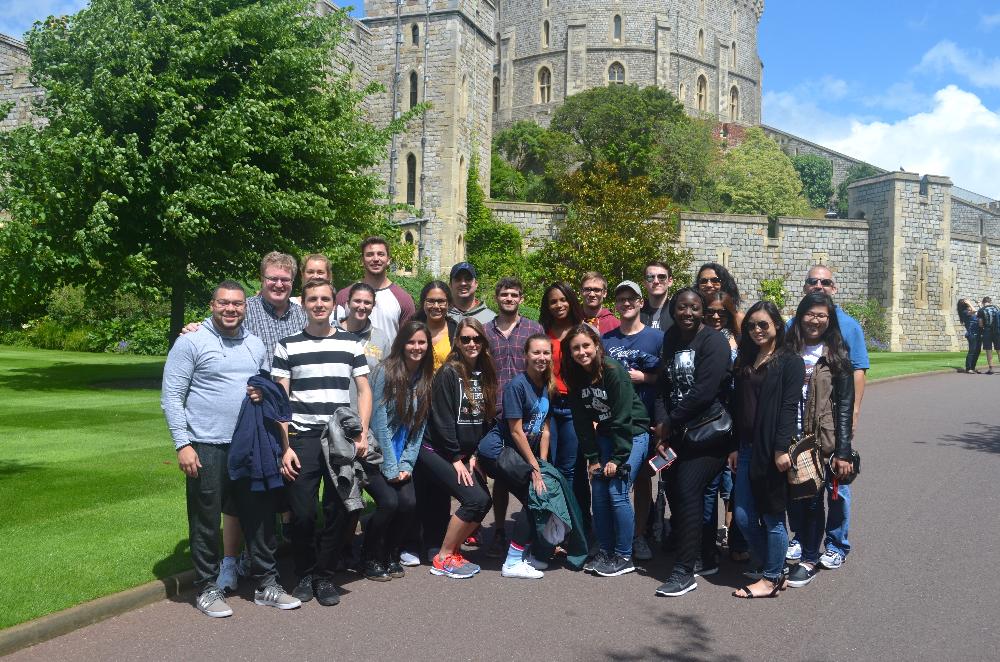 (Students touring historic Windsor Castle in England--the oldest and largest occupied castle in the world.)

Available Course:

MAN 4930/GEB 4935 Doing Business in Europe , 3 credits
MAN 4600 International Management, 3 credits (Pre-requisite: MAN 3025 Principles of Management)

Note: Online classes (summer session C) and an on campus class meeting prior to departure--date and time TBA.

Credit Type:
Direct USFSP credit.

***In order to receive full credit for the program courses, students must attend any class meetings listed and complete an online pre-departure orientation in CANVAS. A link to access the orientation will be sent to students' USF email addresses prior to departure.***
---
Faculty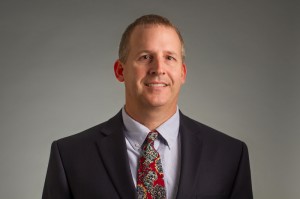 Dr. Daniel Marlin
Professor of Management
PNM 104B
(727) 873-4946
marlind@mail.usf.edu
http://www.usfsp.edu/ktcob/portfolio-item/dan-marlin/

Return to top
---
Program Costs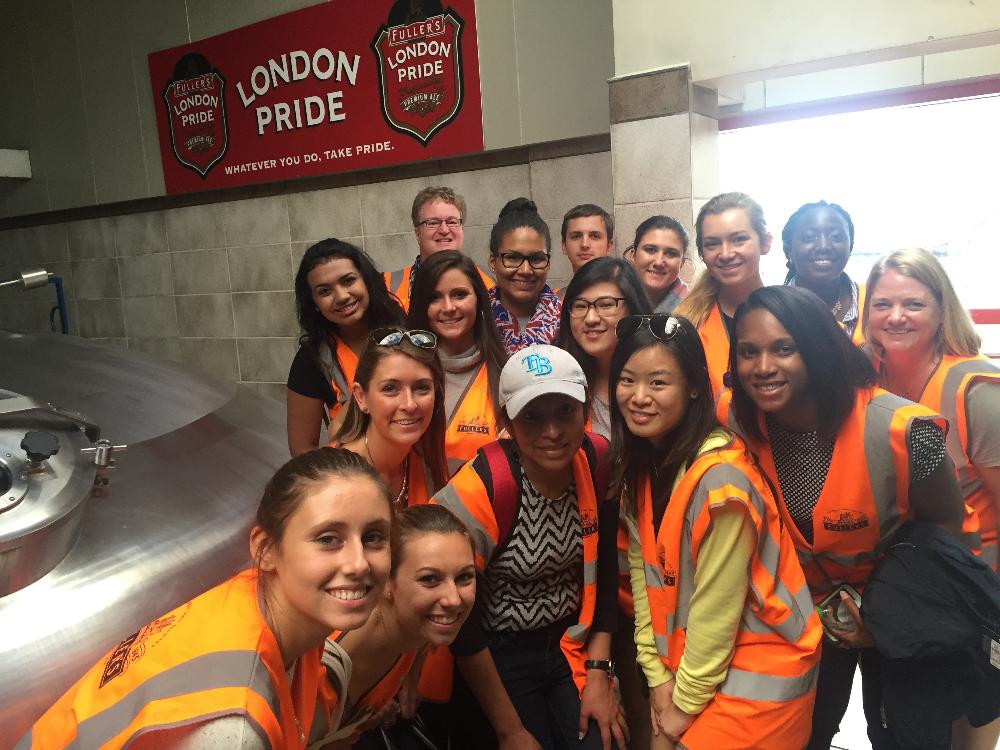 (Students touring Fuller's Brewery in London)

Program Charge: $3,525 (final cost to be finalized)

Included:
On-site program direction by USFSP faculty Dr. Daniel Marlin
Hotel accommodations (double or triple occupancy)
All program related, in-country transportation including overnight ferry from Amsterdam to London
Emergency medical and evacuation insurance
Group excursions
6 credit hours (program courses)
Not Included:
International airfare to and from Europe (estimate $1500)
Personal spending
Most meals
Visa/passport fees
---
Living Arrangements
3 star hotels (double/triple occupancy) in central location of each city. Hotels are subject to change.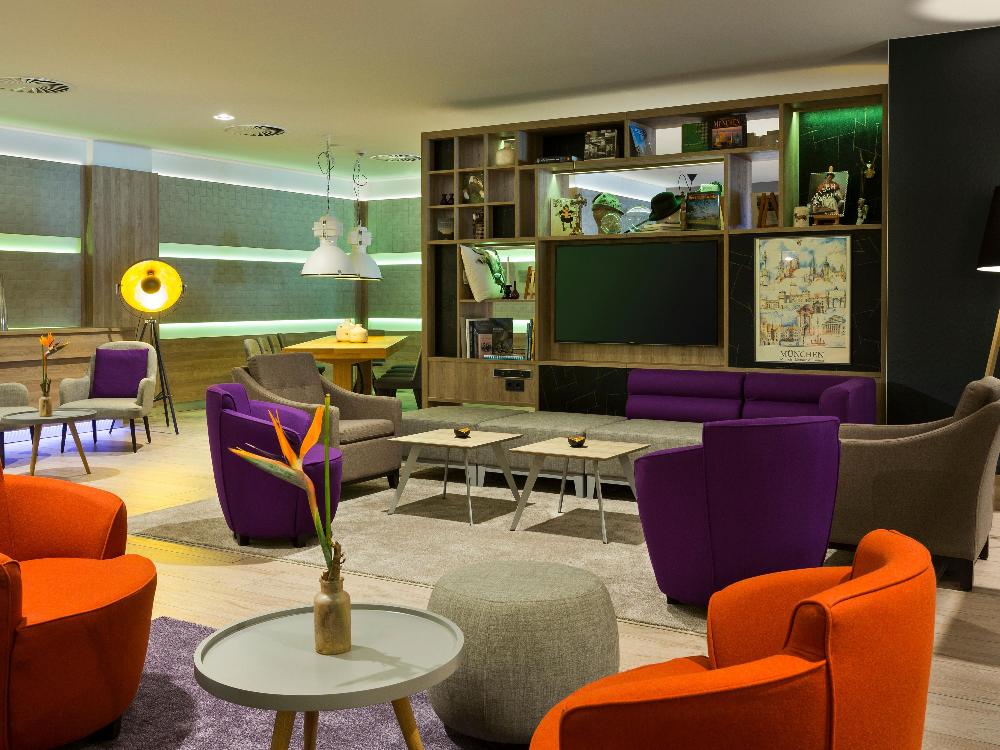 Holiday Inn Munich City Centre
Hochstr. 3
Munich, 81669 Germany
Phone: (+49) 89-48030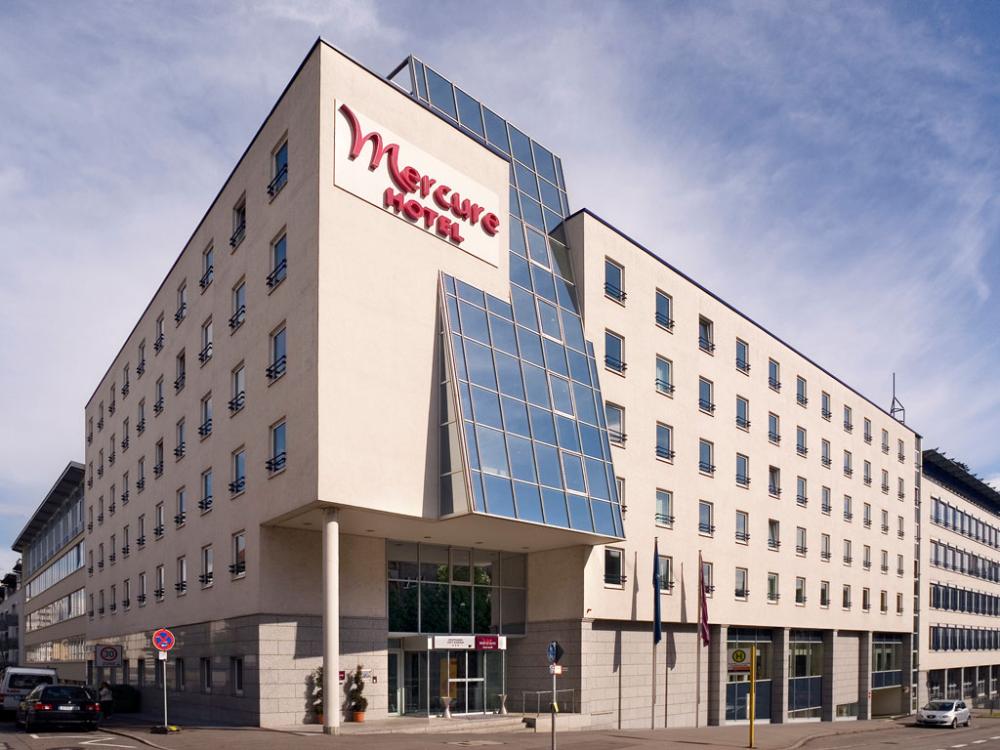 Mercure Hotel Stuttgart City Center
Heilbronner Str. 88
Stuttgart, 70191 Germany
Phone: (+49) 711/255580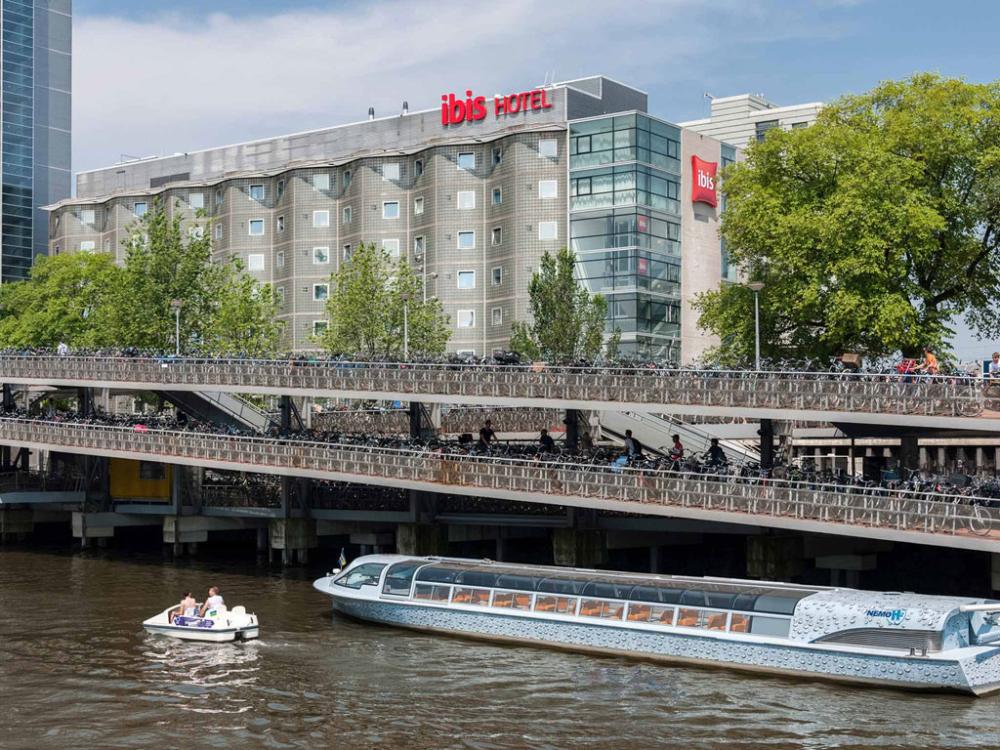 Ibis Amsterdam Centre
Stationsplein 49
Amsterdam, Netherlands 1012 AB
Phone: (+31) 20/7219172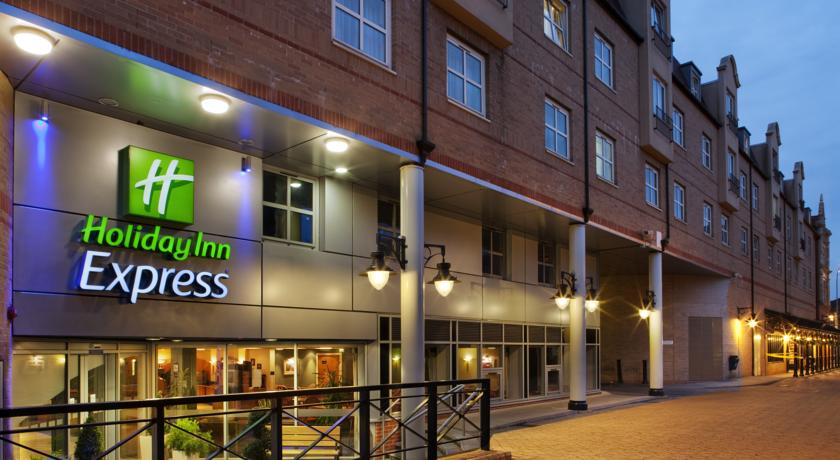 Holiday Inn Express London Hammersmith
124 King Street
Hammersmith
London, W6 0QU United Kingdom
Phone: (+44) 0871 902 1621
---
Who Can Participate?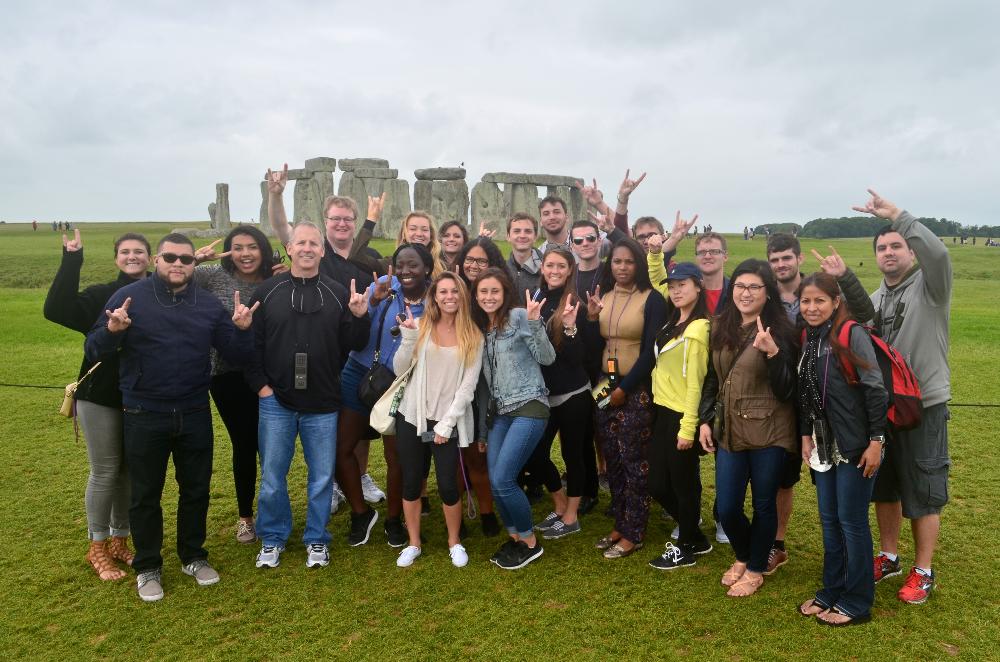 (Bull pride at Stonehenge)
Students admitted to the Kate Tiedemann College of Business. Students from other colleges at USFSP, as well as students within the USF system, may apply pending Program Director Dr. Daniel Marlin's approval and will need to email him at marlind@mail.usf.edu.
---
How and When to Pay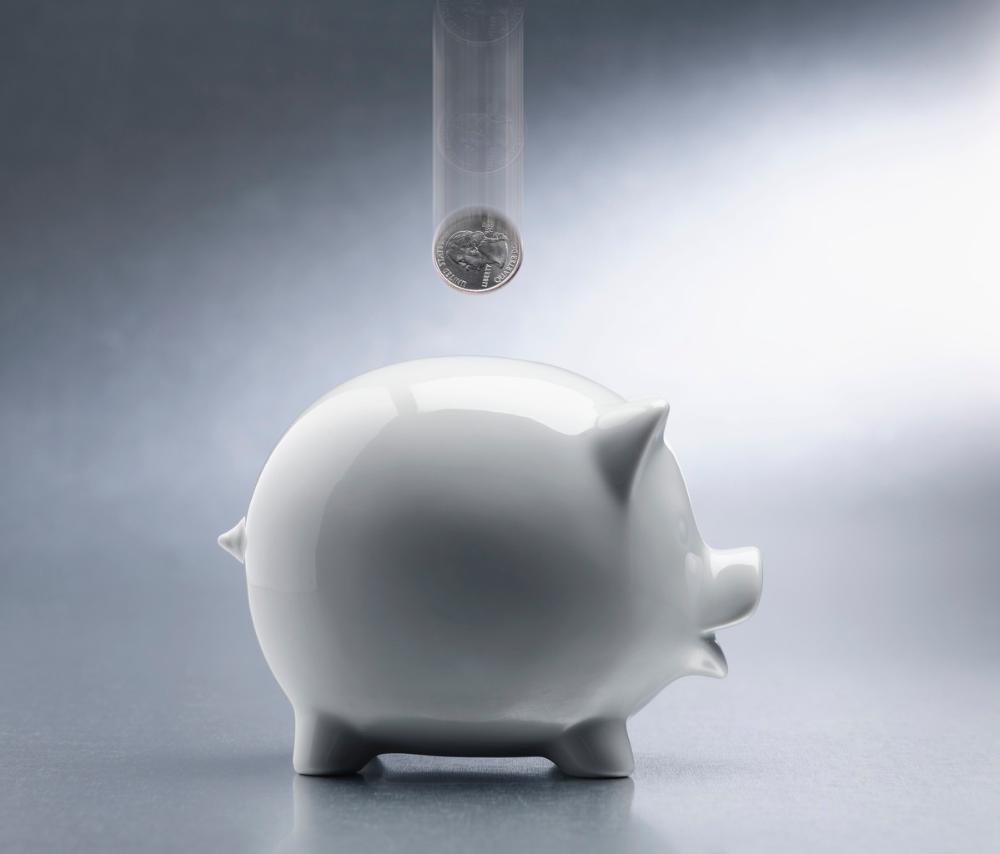 Payment Schedule:

Education Abroad will post payments to OASIS accounts a few business days prior to each posted due date.

Confirmation Payment $500 due 5 days from committing or upon application deadline, whichever is sooner
Remainder of payment to be announced.

Payment instructions (only after you have been accepted to the program and commit in the study abroad system):

Once you have been accepted to your program of choice, you will be asked to confirm your participation in the program by hitting the Commit button on your personal application page. Having confirmed your participation, the USFSP Education Abroad Office will place charges on your OASIS account. Students will be asked to make a confirmation payment toward the Study Abroad Program Cost (SAPC). Generally, this payment is $500, although certain programs may have alternate payment requirements as indicated on the specific program website.

Once you have committed to the program, you are financially liable for the Study Abroad Program Cost. Please carefully read your program-specific payment requirements as well as the Financial Terms and Conditions for your relevant program.

To make the payment:

ON-LINE (Please note: Do not use the online payment option if you have outstanding non-program related charges in your OASIS account as any payment will automatically be credited toward your non-program related on-campus charges)
Step 1: Go to USF Single-SignOn
Step 2: Log in using your USF Net ID.
Step 3: Click on OASIS on the top menu.
Step 4: On the Main Menu, go to "Student"
Step 5: On the Student Menu, go to "Tuition & Fees"
Step 6: Click on "Student Bill Payment" PLEASE NOTE: The USF Cashier's Office charges a 2.5% "convenience fee" for using a credit or bank card. If you use an online check you will not be charged the additional fee. They no longer accept VISA.

IN PERSON
Step 1: Email the USFSP Education Abroad Office at studyabroad@usfsp.edu for a payment form. The form must be completed and signed by an authorized member of the Education Abroad Office.
Step 2: Take payment form to the USFSP Cashier's Office (BAY 132). You may pay only pay with check, cash or money order in person. Checks are payable to USF.
Step 3: Please keep a record of your payment for your records.

Post-Commitment Cancellation Policy:

You are liable for $100 plus non-recoverable program costs if you cancel at least 91 days prior to departure.*
You are liable for $300 plus non-recoverable program costs if you cancel 61 to 90 days prior to departure.*
You are liable for up to 100% of the program fee if you cancel 60 days or less prior to departure.*

Students must email studyabroad@usfsp.edu to notify USFSP Education Abroad of their cancellation.

*Education Abroad will assess on a case-by-case basis the non-recoverable costs of the program for which the student is liable. Non-recoverable costs may exceed to-date funds collected by USFSP Education Abroad at time of student's withdraw from the program.

Return to top
---
Getting There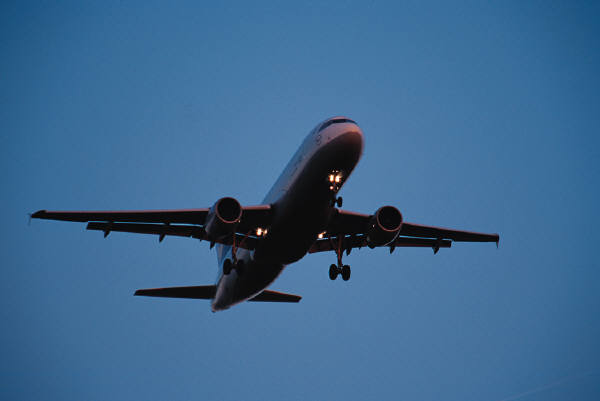 Once the minimum enrollment has been met, the USFSP Education Abroad Office will release the flight schedule the Program Director will travel on (do not purchase your flight prior to this). Students are strongly encouraged to travel outbound on the same flight as the Director or to coordinate their independent flight to arrive at the same time so that they will have airport transfers provided. Those who do not choose to fly on the group flight must be prepared to make their own way to the program site in case of cancellation or flight delay. You will be responsible for reserving and purchasing your international transportation to and from Europe.

---
Medical Insurance and Travel Documentation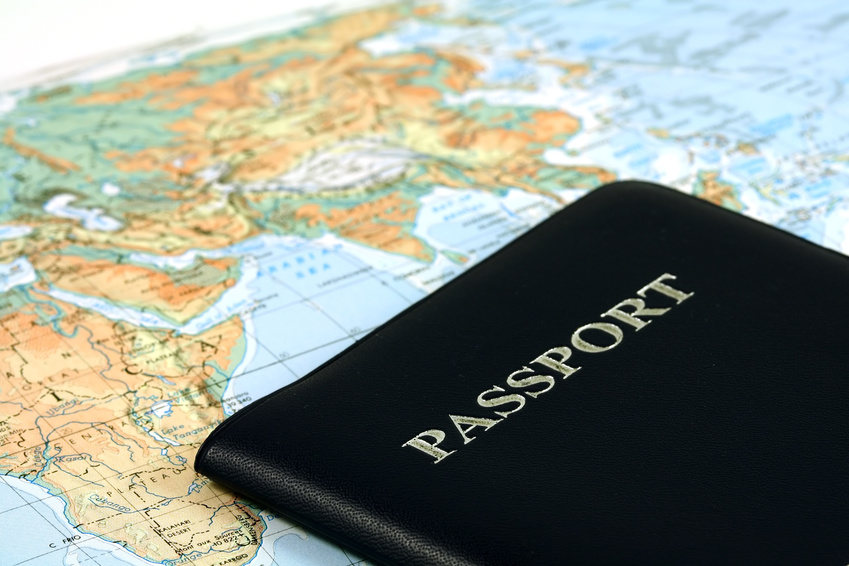 USF provides program participants with sickness/accident and emergency medical evacuation insurance valid for the dates of the program. Those who will travel independently, either in advance of the program or after the program ends, must ensure that they have insurance coverage valid outside the U.S.
Please click here for more detailed information.
All participants must be in possession of a valid U.S. Passport or a valid passport from their country of residence. Passports must have an expiration date at least 6 months after the student's scheduled return to the U.S. U.S. citizens are not required to have a visa to enter Europe. Non-U.S. citizens should check with their own country's consulate regarding visa requirements for the countries to be visited. Non-US citizens should also check-in with the USF International Services Office to ensure reentry to the US.
---
Financial Aid and Scholarship Funding
Many funding opportunities are available to USF students who are planning to study abroad. Please see our funding page for further details.

Please note: The Education Abroad Scholarship application deadline for summer semester is February 15, 2017. However, applicants must be accepted and committed to the program as well as have paid the $500 Confirmation Payment in order to be considered for scholarships. This takes processing time. Therefore, we strongly advise applicants submit all parts of the scholarship application by February 1, 2017.
---
Safety & Health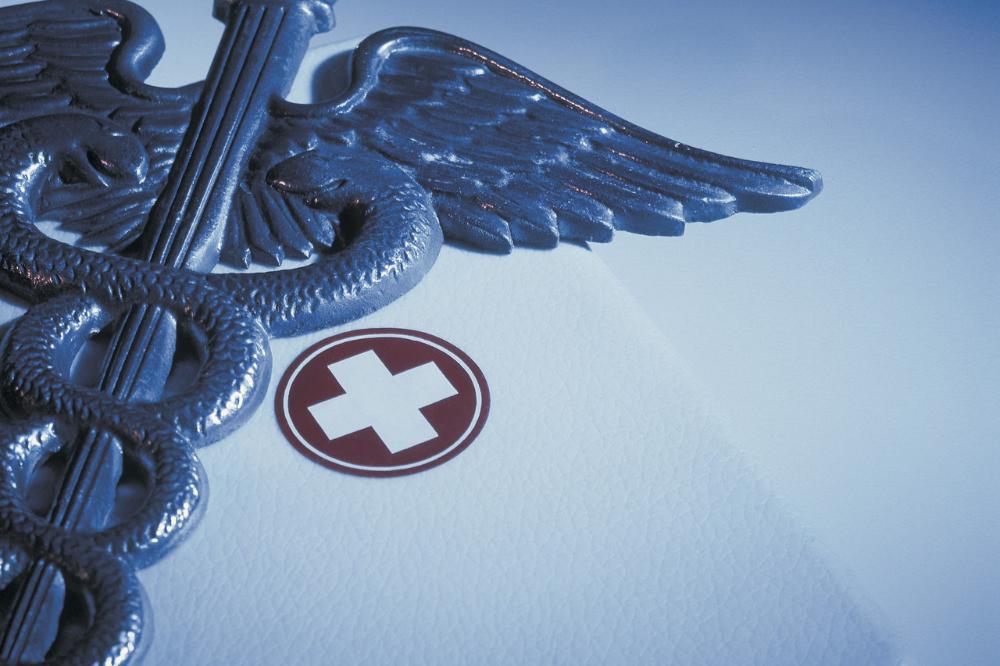 Participant's safety and well-being are paramount to USF. Please click here for detailed safety and health information given in our Pre-Departure Guide before you travel. Also, don't forget to read up on country-specific information on the U.S. Department of State and Centers for Disease Control and Prevention websites.
GERMANY
In Germany, there are two separate phone numbers that correspond to 911 in the United States: In an emergency, dial 112 for an ambulance and 110 for the police.
THREATS TO SAFETY AND SECURITY: German authorities are vigilant in combating terrorism and other threats to security. Authorities have uncovered and disrupted several extremist plots including some targeting U.S. interests. The most recent deadly attack occurred in March 2011, when two U.S. Airmen were killed and two others wounded when a lone Islamic extremist opened fire on them at the Frankfurt International Airport. Like other countries in the Schengen area, Germany's open borders with its European neighbors limit its ability to track suspect individuals entering and exiting the country with anonymity.

Large, public demonstrations on a variety of political and economic issues are common in Germany. Such demonstrations usually occur on politically significant holidays, such as German Labor Day on May 1, and during international summits hosted in Germany. In order to stage a demonstration, groups must obtain prior police approval, and police routinely oversee participants. Although the majority of demonstrations are peaceful, occasionally some attract counter-demonstrations which can create the potential for violence. Avoid areas around protests and demonstrations and check local media for updates on the situation and traffic advisories. Security messages issued regarding demonstrations are now posted on the U.S. Mission to Germany website.

U.S. citizens should exercise caution when congregating in areas known as expatriate hangouts such as restaurants, bars, and discos frequented by high numbers of resident U.S. citizens and/or U.S. citizen tourists. In addition, hooligans, most often drunken "skinheads," have been known to harass or even attack people whom they believe to be foreigners or members of rival groups. On occasion, German police reported assaults which appeared to have been motivated by racial reasons, and U.S. citizens have reported that they were assaulted for racial reasons or because they appeared "foreign."

CRIME: Violent crime is rare in Germany, but can occur, especially in larger cities or high-risk areas such as on large metropolitan subway systems and in train stations, primarily during late night or early morning hours. There have been several reports of aggravated assault against U.S. citizens in higher-risk urban areas. However, most incidents of street crime involve the theft of unattended items and pick pocketing. Security messages issued regarding demonstrations and strikes in Germany will now be posted on the U.S. Mission to Germany's website. Travelers should pay close attention to their valuable items at all times when traveling through major train stations and airports; U.S. citizens frequently report stolen passports and bags at these locations. Take the same precautions that you would in any large city.

Don't buy counterfeit and pirated goods, even if they are widely available. Not only are the bootlegs illegal to bring back into the United States, but by purchasing them you could also be breaking local law.
NETHERLANDS
The local equivalent to the "911" emergency line in the Netherlands is 112. If the dispatcher does not speak English, request to speak to someone who does.
THREATS TO SAFETY AND SECURITY: Since 2004, Dutch Government security measures have been in place in response to concerns about terrorist activity in the Netherlands by international and domestic extremist groups. The Dutch Government has determined the current terrorist threat level to be "substantial." According to the Dutch National Coordinator for Counterterrorism, this level, the second-highest of four levels, means that "there is a realistic possibility that an attack will take place in the Netherlands."
We encourage you to keep up with the latest news while in the Netherlands and to take steps to increase your security awareness. As with other countries in the Schengen area, the Netherlands' open borders with its European neighbors allow for the possibility of terrorist groups entering/exiting the country with anonymity.
Demonstrations take place in the Netherlands from time to time in response to world events or local developments. Prior police notice is required for public demonstrations, and police routinely provide oversight. We remind U.S. citizens that even demonstrations intended to be peaceful can turn confrontational and possibly escalate into violence. U.S. citizens are therefore urged to avoid the areas of the demonstrations if possible, and to exercise caution if within the vicinity of any demonstrations. U.S. citizens should stay current with media coverage of local events and be aware of their surroundings at all times. Information regarding demonstrations in the Netherlands can be found on the U.S. Consulate General Amsterdam website.
CRIME: While the rate of violent crime in the Netherlands is low, tourists are often targeted by thieves. Visitors frequently fall prey to pickpockets, bag snatchers, and other petty thieves who target automobiles and hotel rooms. You should use your room or hotel safe, and keep your baggage locked or secured when you're away. Avoid leaving valuables in automobiles, especially electronic devices, such as laptops, tablets, GPS devices, and mobile telephones, even if the area appears to be safe.
While thieves may operate anywhere, the U.S. Consulate General in Amsterdam receives frequent reports of thefts from specific areas. Within Amsterdam, thieves and pickpockets are very active in and around train and tram stations, in the city center, and aboard public transportation. In September 2013, media reported that 44 percent of all pickpocketing on Amsterdam's tram system occurs on line 5, which travels from Central Station through some of Amsterdam's most popular tourist sites. Theft is also especially common on trains to and from Amsterdam's Schiphol Airport and international destinations, where hand luggage and laptop computers are often targeted. Thieves often work in pairs; one distracts you, often by asking for directions, while the accomplice moves in on your momentarily unguarded property. The timing of these thefts usually coincides with train stops, enabling the thieves to escape. In addition, many U.S. citizens have reported the theft of purses and briefcases while eating in downtown restaurants, including hotel breakfast rooms. Never leave your personal items or baggage unattended.
Electronic financial crime has decreased dramatically in the Netherlands in the past year. In 2014, the DNB (Dutch central bank) reported 2013 losses at 33 million euros – a nearly 60 percent decrease from 2012. Most of the theft involved "skimming," a technique that copies bank card information. Most retailers in the Netherlands only accept a "chip and pin" credit card and will not accept a standard U.S. credit card which only contains a magnetic strip. ATM and credit card users are advised to keep an eye on their cards at all times. If you feel uncomfortable using your card for any reason, use cash. Contact your credit card provider for further guidance.
Con artists have victimized U.S. citizens around the world, including in the Netherlands. Typically, a U.S. citizen is notified via email of a winning lottery ticket, an inheritance, or other offer requiring his or her assistance and cooperation. The U.S. citizen is asked to forward advance payments for alleged "official expenses," "taxes," etc. and, often, to come to Amsterdam to conclude the operation. Another common scam involves an Internet friend or partner who is reported to have been detained by immigration authorities in the Netherlands en route to the United States, and will not be released unless additional funds are paid to the "traveler." Several U.S. citizens have lost tens of thousands of dollars in such scams. Funds transferred in response to such offers can rarely be recovered. Information on fraud schemes can be found on the U.S. Consulate General's website and the Department of State's International Financial Scams page. If you suspect you have been targeted by a scam based in the Netherlands, you may report it to Dutch law enforcement authorities through the following police website and through the Fraud Help Desk website.
Do not buy counterfeit and pirated goods, even if they are widely available. Not only are the bootlegs illegal to bring back into the United States, if you purchase them, you may also be breaking local law.
UNITED KINGDOM

The local equivalent to the 911 emergency line in the United Kingdom is 999; in Gibraltar, it is 112.
THREATS TO SAFETY AND SECURITY: The United Kingdom is politically stable and has a modern infrastructure, but shares with the rest of the world an elevated threat of terrorist incidents of international origin, as well as the potential for isolated violence related to the political situation in Northern Ireland. As in the United States, there is also a threat of terrorist violence by so-called "lone wolf" actors.

Like the United States, the United Kingdom shares its national threat levels with the general public to keep everyone informed and explain the context for the various increased security measures that may be encountered. The UK Home Office posts UK threat levels on its website.

The UK Security Service, commonly known as MI5, publishes specific reasons for any changes in the threat level and recommended actions for the public via its website.

U.S. citizens should check with the UK Department for Transport for its latest security updates and carry-on luggage restrictions.

In the last decade, extremists have targeted and attacked public transportation infrastructure in European cities such as London, Madrid, and Glasgow, demonstrating that terrorists continue to take an active interest in targeting this sector. The British Home Secretary has urged UK citizens to be alert and vigilant. Travelers are encouraged to keep an eye out for suspect packages or people acting suspiciously on buses, on the subway (called the Tube or Underground), at train stations, and at airports, and to report anything suspicious to the appropriate authorities. U.S. citizens should remain vigilant with regard to their personal security and to exercise caution. As is widely reported in the press, UK law enforcement authorities continue to take actions to guard against a terrorist attack, underscoring in their public statements that the police are using a range of tactics to mitigate the threat. For more information about UK public safety initiatives, consult the UK Civil Contingencies Secretariat website.

The political situation in Northern Ireland has improved substantially in the last two decades. Overall, rates of violent crime are very low in Northern Ireland. Nevertheless, the Police Service of Northern Ireland assesses the dissident republican threat in Northern Ireland to be severe. Dissident republican groups are the primary source of a modest rise in security incidents in recent years. Attacks by these groups focus primarily on police and military targets, and may involve the use of firearms and explosives. Past attacks have targeted the private vehicles and homes of security personnel, police stations, and other justice sector buildings, increasing the potential for travelers to be caught in the wrong place at the wrong time. Several incidents, including in public places, at the end of 2013 causing minor damage underscore the need to maintain situational awareness. Tensions may be heightened during the summer marching season (April to August), particularly during the month of July (around the July 12th public holiday).

Even demonstrations intended to be peaceful can turn confrontational and possibly escalate into violence. You should avoid the areas of demonstrations if possible, and be careful within the vicinity of demonstrations. You should stay current with media coverage of local events and be aware of your surroundings at all times.

The phone number for police/fire/ambulance emergency services – the equivalent of 911 in the United States – is 999 in the United Kingdom and 112 in Gibraltar. You should also use this number to report warnings about possible bombs or other immediate threats. The UK Anti-Terrorist Hotline, at 0800-789-321, is available for tips and confidential information about possible terrorist activity.

CRIME: The United Kingdom and Gibraltar benefit from generally low crime rates. Overall crime rates have decreased over the past decade; however, according to Metropolitan Police statistics, serious crime (i.e. assault, robbery, burglary, gun-enabled crimes, and rape) in some London boroughs has increased. As with any major metropolitan city, U.S. citizens are urged to be cautious and aware of their surroundings.

Typical criminal incidents include pickpocketing, mugging, and "snatch and grab" theft of mobile phones, watches, and jewelry. Theft of bags left unattended in restaurants, pubs, hotel lobbies and parked cars is common. Thieves often target unattended cars parked at tourist sites and roadside restaurants, looking for laptop computers and handheld electronic equipment - especially global positioning satellite (GPS) equipment. Pickpockets target tourists, especially at crowded public and historic sites, restaurants, and bus stops, as well as on buses, trains, and the London Underground.

U.S. citizens should also be alert to other criminal schemes, such as imposters posing as undercover police officers and "fining" tourists for bogus minor offenses (littering or not having ID documents, for example). A legitimate Metropolitan Police Services officer will never demand an immediate cash payment from a citizen or tourist.

You should avoid walking alone in isolated areas, including public parks, especially after dark, as these are advantageous venues for muggers and thieves. You should be careful using underground pedestrian tunnels at night or when there is little foot traffic. As a general rule, either walk the extra distance to use a surface crossing or wait until there are other adult pedestrians entering the tunnel.

In London, you should use only licensed Black Cabs or car services (minicabs). Unlicensed taxis or private cars posing as taxis may offer low fares, but are often uninsured and may have unlicensed drivers. In some instances, travelers have been robbed and/or raped while using these cars. To ensure the booking of a licensed minicab, you may call Transport for London at 0871 871 8710 or go to one of the marshalled taxi ranks. Additionally, private company Addison Lee is London's largest private mini cab service, and can be reached at 020 7387 8888. Alternatively, Uber rideshare and taxi service is a reliable and convenient way to call a car anywhere in London. Download the smartphone app to request, ride, and pay for a taxi all from your mobile phone. You can access 7,000 licensed Black Cabs using one telephone number: 087-1871-8710. This taxi booking service combines all six of London's radio taxi circuits, allowing you to telephone 24 hours a day if you need a cab. Alternatively, to find a licensed minicab, text HOME to 60835 on your mobile phone to get the telephone number to two licensed minicab companies in the area. If you know in advance when you will be leaving for home, you can pre-book your return journey. The Safe Travel at Night partnership among the Metropolitan Police, Transport for London, and the Mayor of London maintains a website with additional information on cabs and car services.

Don't leave your drink unattended in bars and nightclubs. There have been some instances of drinks being spiked with illegal substances, leading to incidents of robbery and rape.

U.S. citizens should take steps to ensure the safety of their U.S. passports. Visitors in the United Kingdom and Gibraltar are not expected to produce identity documents for police authorities and thus may secure their passports in hotel safes or residences although we do recommend that you carry some form of identification with you.

ATM Fraud: You do not need to carry a passport to cash a traveler's check. There are many ATMs that link to U.S. banking networks. When using ATMs in the United Kingdom, you should use the same common-sense personal security measures you would use in the United States. Be aware that ATM fraud in the United Kingdom is very sophisticated and incorporates technologies that surreptitiously record customer ATM card and PIN information. Avoid using ATMs that look in any way temporary in structure or location, or are located in isolated areas. Be aware that in busy public areas, thieves use distraction techniques, such as waiting until the PIN has been entered and then pointing to money on the ground or attempting to hand out a free newspaper. When the ATM user is distracted, a colleague will quickly withdraw cash and leave. If you are distracted in any way, cancel the transaction immediately. Don't use an ATM if there is anything attached to the machine or if it looks unusual in any way. If the machine does not return your card, report the incident to the issuing bank immediately. If you need to visit an ATM always try to use the machines inside the bank, as they are monitored by Closed Circuit Television Cameras (CCTV) and are the least likely to be targeted by thieves.

Return to top
---
Special Terms
Students should carefully review the Education Abroad Participant Contract, included in the Education Abroad application process. It describes students' responsibilities with regard to participation and includes information on insurance, cancellation, and refund policies. Students will be asked to electronically sign this document. To view this document before applying, please click here.

---
Contacts for More Information
Visit USFSP Education Abroad at:

www.usfsp.edu/abroad/

Like us on Facebook:

www.facebook.com/usfspeducationabroad

Questions regarding program enrollment, registration, and payments:

Joseph Kenny
Academic Program Specialist
University of South Florida St. Petersburg
140 Seventh Avenue South, BAY 204K
727-873-4270
studyabroad@usfsp.edu

Questions regarding academics and courses:
Dr. Daniel Marlin
Professor of Management
PNM 104B
(727) 873-4946
marlind@mail.usf.edu