University of South Florida
This page is the brochure for your selected program. You can view the provided information for this program on this page and click on the available buttons for additional options.
Amsterdam, Netherlands;
Berlin, Germany;
London, United Kingdom
Program Terms:
Summer

Homepage:
Click to visit
Eligibility:
Please see below for requirements.
Term

Year

App Deadline

Decision Date

Start Date

End Date

Summer

2013

05/05/2013 **

Rolling Admission

06/25/2013

07/09/2013


** Indicates rolling admission application process. Applicants will be immediately notified of acceptance into this program and be able to complete post-decision materials prior to the term's application deadline.

Indicates that deadline has passed
---
Program Overview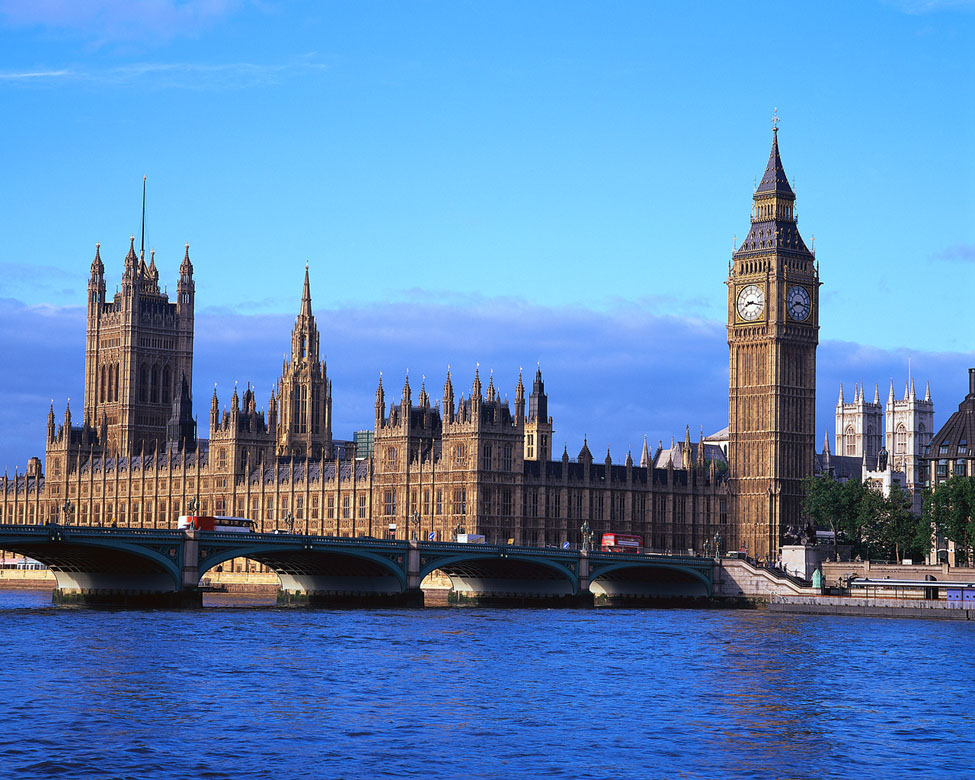 The global nature of the world economy highlights the importance of business students learning about, and experiencing first hand, the nature of international business. Visits Europe's most beautiful cities: Berlin, Amsterdam and London. Students will explore history and culture of Europe as well as the vibrant nature of these historic European economies. Students will tour multiple local and international business and/or government institutions. Students will gain cross-cultural experiences that are vital in international business.

Return to top
---
Location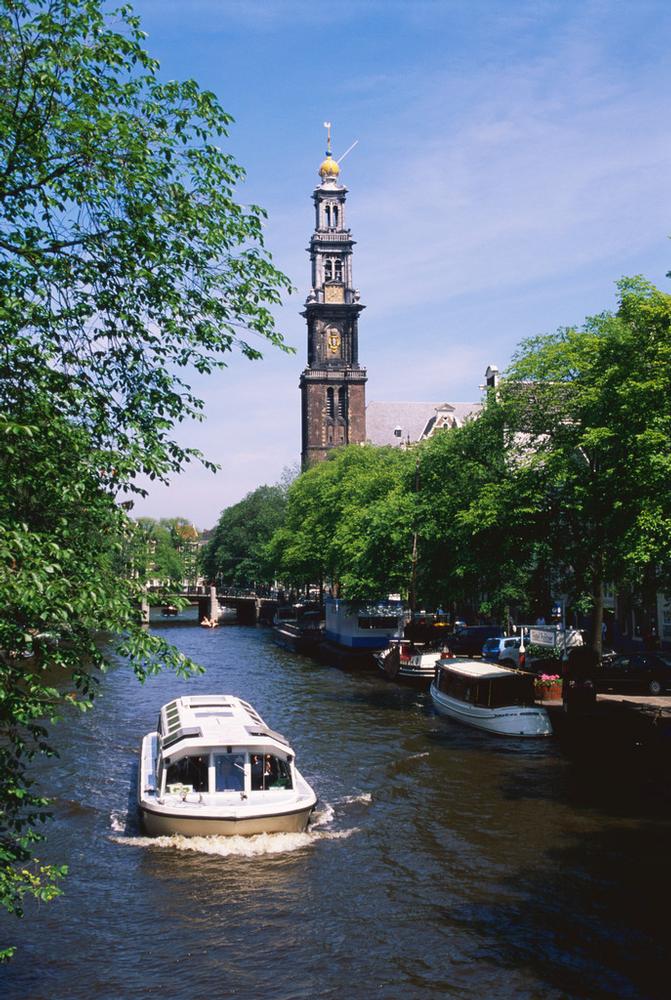 Amsterdam, Nethrelands
Berlin, Germany
London, UK
---
Academic Program and Course Information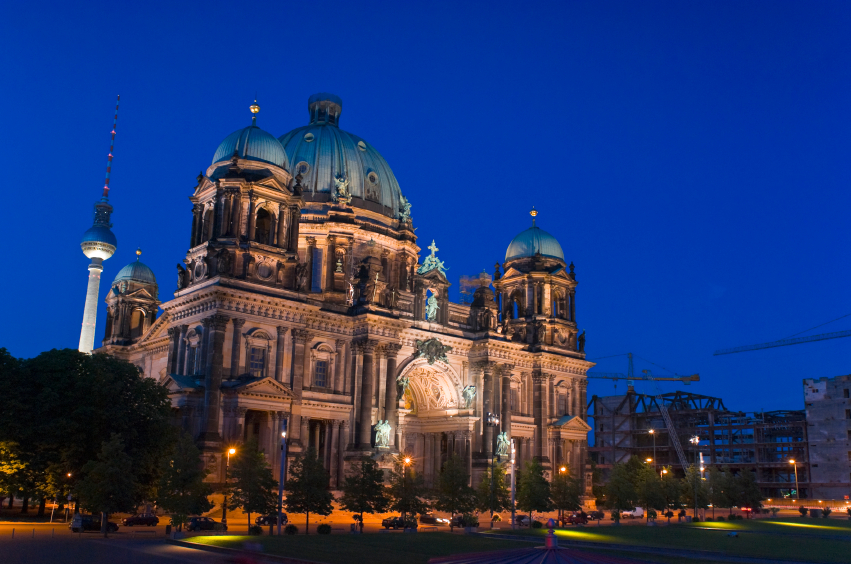 Earn 3-6 credit hours*
MAN 4931- Independent Research: Doing Business in Europe plus
MAN 4600 - International Management

Credit Type:
Students enrolled in this program will be enrolled in direct USF credit.
---
Faculty
Dr. Dan Marlin
Associate Professor, Management
USFSP
140 USFSP Harborwalk Ave. S.
PNM 104B
St. Petersburg, FL 33701
(727) 873-4946
marlind@mail.usf.edu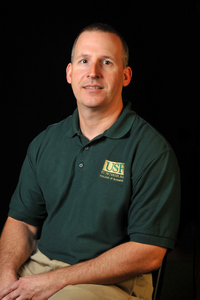 Dr. Scott Geiger
Professor, Management
USFSP
140 USFSP Harborwalk Ave. S.
DAV 257
St. Petersburg, FL 33701
(727) 873-4732
geiger@usfsp.edu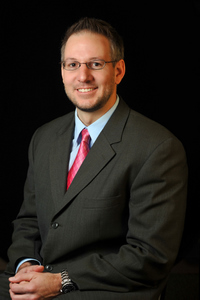 ---
Program Costs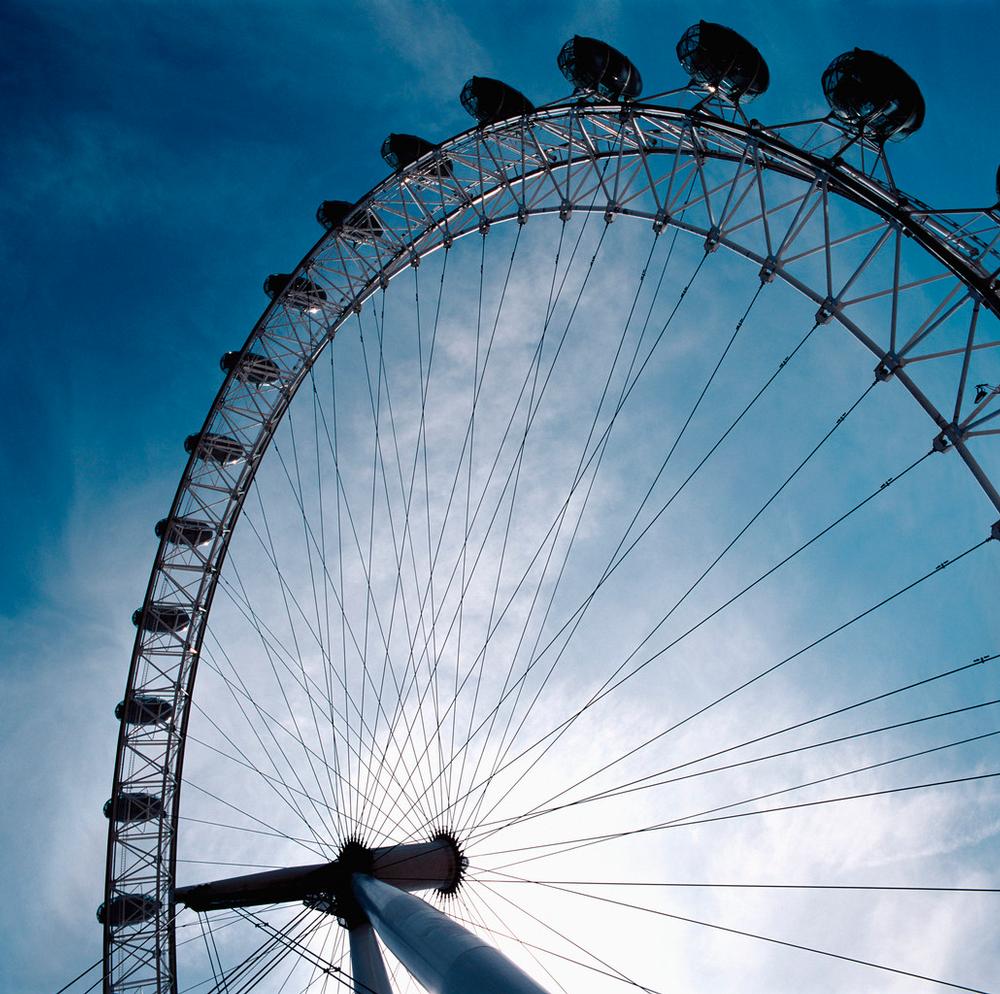 Living Arrangements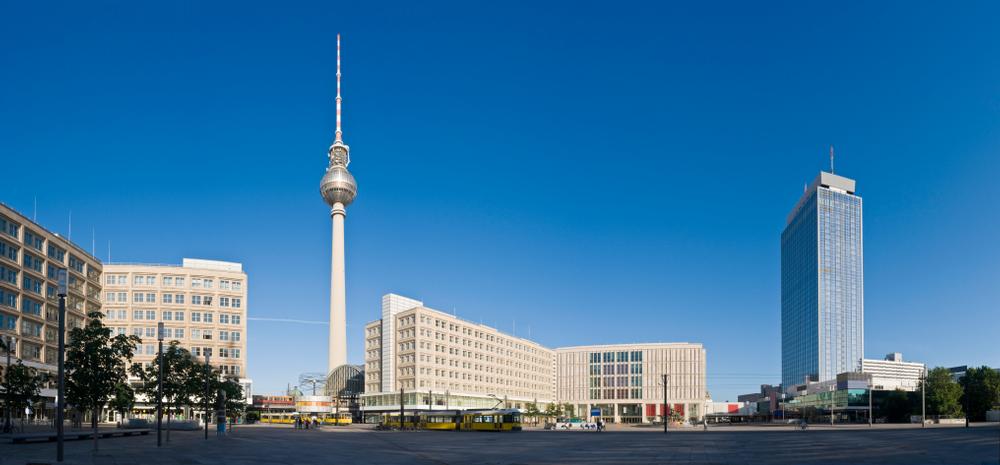 Hotels(double/triple occupancy)
---
Who Can Participate?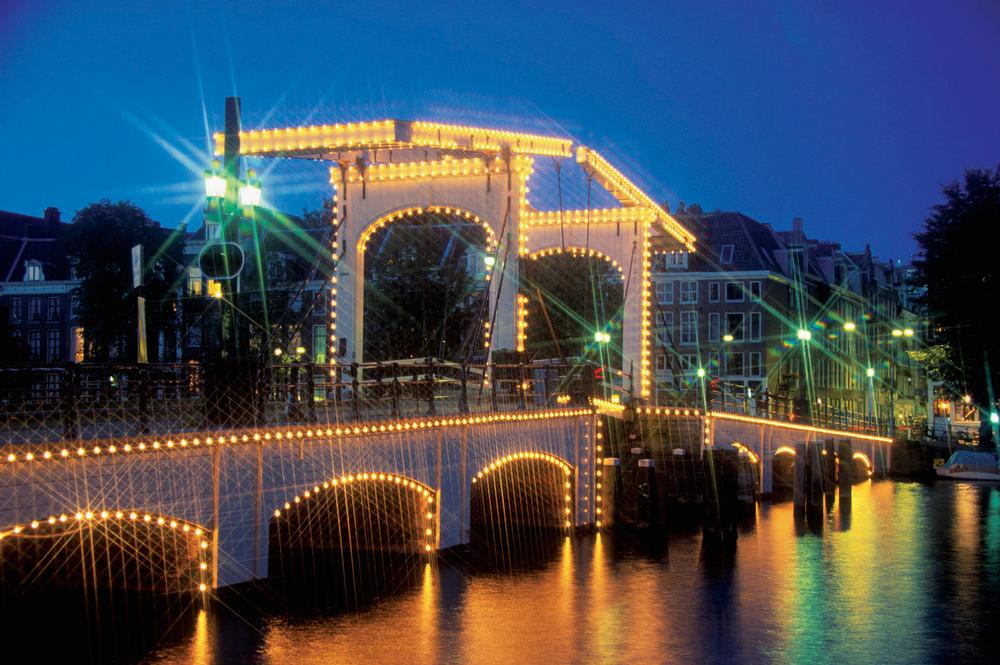 Open to all undergraduate students regardless of major – course prerequisites will be waived.
---
How and When to Pay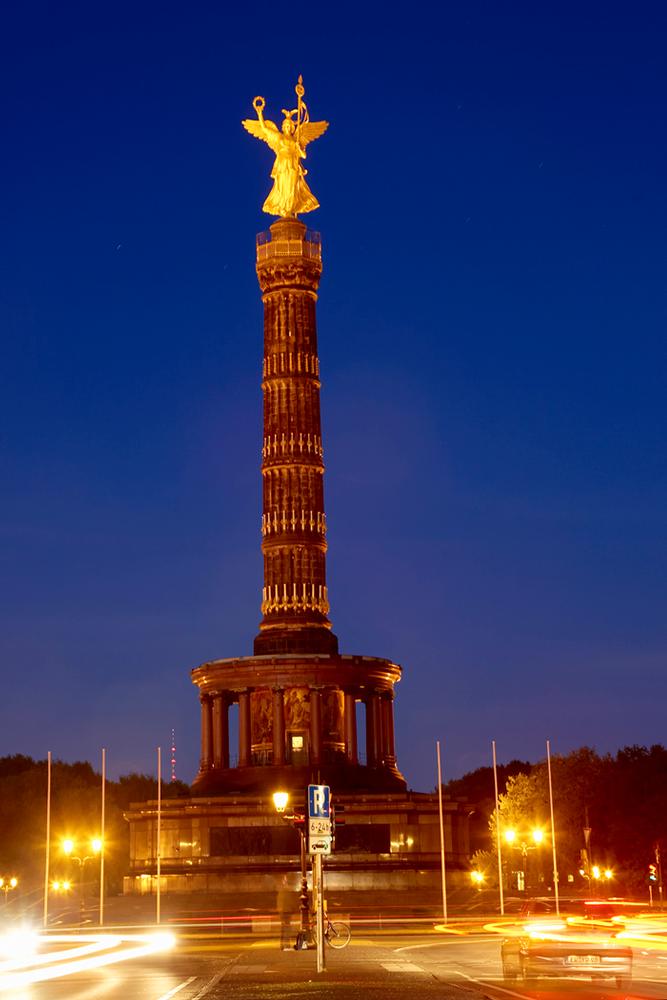 Payment Schedule:
$500 confirmation payment due 5 days from committing to the program
Paid-in-Full: $3100 (100% Program Cost)
March 15 - $1300
April 15 - $1300
Non-Refundable unless cancelled by USFSP for low enrollment.
Payments are made through USFSP Study Abroad Website:
http://www.usfsp.edu/studyabroad/
---
Getting There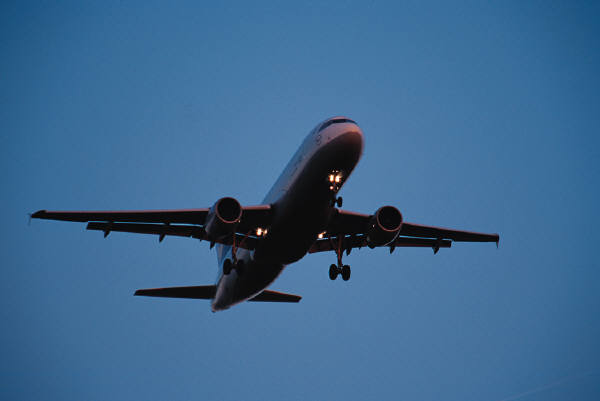 You will be responsible for reserving and purchasing your international transportation to and from TPA-London and Berlin -TPA. Please do not purchase your ticket until the USFSP Education Abroad Office has released the official group flight schedule, as these will be the flights that the USF program director will travel on. It is highly advised that program participants travel on these flights, as this is the arriving and departing flight schedule that will provide group ground transportation to and from the language institute. Participants who must travel on other than the group-designated flights must arrange to arrive at the London airport at approximately the same time or earlier than the group flight.
---
Medical Insurance and Travel Documentation
USF provides program participants with sickness/accident and emergency medical evacuation insurance valid for the dates of the program. Those who will travel independently, either in advance of the program or after the program ends, must ensure that they have insurance coverage valid outside the U.S.
Please click here for more detailed information.
---
Financial Aid and Scholarship Funding
Many funding opportunities are available to USF students who are planning to study abroad. Please see our funding page for further details.
---
Safety & Health
Participant's safety and well-being are paramount to USF. Please click here for detailed safety and health information given in our Pre-Departure Guidebefore you travel. Also, don't forget to read up on country-specific information on the U.S. Department of Stateand Centers for Disease Control and Preventionwebsites.
GERMANY
THREATS TO SAFETY AND SECURITY: German authorities are vigilant in combating terrorism and other threats to security. They have uncovered specific threats and prosecuted suspects, though Germany itself has been largely free of terror incidents. However, like other countries in the Schengen area, Germany's open borders with its European neighbors limits its ability to track suspect individuals entering and exiting the country with anonymity.
Germany's robust democracy is often expressed in large, public demonstrations on a variety of political and economic issues. Such demonstrations are common on politically significant holidays, such as German Labor Day on May 1, and during international summits hosted in Germany. In order to stage a demonstration, groups must obtain prior police approval, and police routinely oversee participants and passersby. Nonetheless, these demonstrations can attract counter-demonstrations and have the potential to turn violent. Avoid areas around protests and demonstrations and check local media for updates on the situation and traffic advisories.
In addition, hooligans, most often drunken "skinheads," have been known to harass or even attack people whom they believe to be foreigners or members of rival groups. On occasion, U.S. citizens have reported that they were assaulted for racial reasons or because they appeared "foreign." In addition, U.S. citizens should also exercise caution when congregating in areas known as expatriate hangouts such as restaurants, bars, and discos frequented by high numbers of resident U.S. citizens and/or U.S. citizen tourists, as this could attract unwanted attention from disorganized groups of rowdy patrons seeking to start a fight.

NETHERLANDS
THREATS TO SAFETY AND SECURITY: Since 2004, Dutch government security measures have been in place in response to concerns about terrorist activity in the Netherlands by international and domestic extremist groups. The Dutch Government has determined the current terrorist threat level to be "limited." According to the Dutch National Coordinator for Counterterrorism, this level, the second-lowest of four levels, means that "the chance of an attack against the Netherlands is small, but that it certainly cannot be entirely excluded."

We encourage you to keep up with the latest news while in the Netherlands and to take steps to increase your security awareness. As with other countries in the Schengen area, the Netherlands' open borders with its European neighbors allow for the possibility of terrorist groups entering/exiting the country with anonymity.

Demonstrations are commonplace in the Netherlands and may range in number from a few demonstrators to several thousand. Prior police notice is required for public demonstrations, and police oversight is routinely provided. Nonetheless, even demonstrations intended to be peaceful can turn confrontational and possibly escalate into violence. We urge you to avoid areas of demonstrations if possible, and to exercise caution if near one.

UNITED KINGDOM
THREATS TO SAFETY AND SECURITY: The United Kingdom is politically stable and has a modern infrastructure, but shares with the rest of the world an increased threat of terrorist incidents of international origin, as well as the potential for isolated violence related to the political situation in Northern Ireland.

Like the United States, the United Kingdom shares its national threat levels with the general public to keep everyone informed and explain the context for the various increased security measures that may be encountered. The UK Home Office posts UK threat levels on its website.

The UK Security Service, commonly known as MI5, publishes through its website specific reasons for any changes in the threat level and recommended actions for the public.

U.S. citizens should check with the UK Department for Transport for the latest security updates and carry-on luggage restrictions.

In the past several years, extremists have targeted and attacked public transportation infrastructure in European cities such as London, Madrid, Glasgow, and Moscow, demonstrating that terrorists continue to take an active interest in targeting this sector. The British Home Secretary has urged UK citizens to be alert and vigilant. For example, travelers are encouraged to keep an eye out for suspect packages or people acting suspiciously on buses, on the subway (called the Tube or Underground), at train stations, and at airports, and to report anything suspicious to the appropriate authorities. U.S. citizens should remain vigilant with regard to their personal security and to exercise caution. As has been widely reported in the press, UK law enforcement authorities have taken action to guard against a terrorist attack, underscoring in their public statements that the police are using a range of tactics to mitigate the threat. For more information about UK public safety initiatives, consult the UK Civil Contingencies Secretariat website.

The political situation in Northern Ireland has improved substantially since the days of the "Troubles," with the successful completion of a four-year term by the Northern Ireland Assembly in March 2011 and the devolution of policing and justice authorities to the Assembly in April 2010. Nevertheless, the Police Service of Northern Ireland assesses the dissident republican threat in Northern Ireland to be severe. Three violent dissident republican groups, the Real IRA (RIRA), Oglaigh na hEireann (ONH), and the Continuity IRA (CIRA) are the main sources of an increased number of security incidents in recent years. Attacks by these groups have focused primarily on police and military targets, and involved the use of firearms and explosives. Attacks have targeted the private vehicles and homes of security personnel, police stations, and other justice sector buildings, increasing the potential for travelers to be caught in the wrong place at the wrong time during such attacks, and also during any sporadic incidents of street violence and/or sectarian confrontation. U.S. citizens traveling to Northern Ireland should remain alert to their surroundings and should be aware that if they choose to visit potential flashpoints or attend parades, sporadic violence remains a possibility. Tensions may be heightened during the summer marching season (April to August), particularly during the month of July (around the July 12th public holiday).

We remind you that even demonstrations intended to be peaceful can turn confrontational and possibly escalate into violence. You should avoid the areas of demonstrations if possible, and be careful within the vicinity of any demonstrations. You should stay current with media coverage of local events and be aware of your surroundings at all times.

The phone number for police/fire/ambulance emergency services – the equivalent of 911 in the United States – is 999 in the United Kingdom and 112 in Gibraltar. You should also use this number to report warnings about possible bombs or other immediate threats. The UK Anti-Terrorist Hotline, at 0800-789-321, is available for tips and confidential information about possible terrorist activity.



---
Special Terms
Students should review carefully the Education Abroad Participant Contract, included in the Education Abroad application process. It describes students' responsibilities with regard to participation, and includes information on insurance, and cancellation and refund policies. Students will be asked to electronicallysign this document. To view this document before applying, please click here.
---
Contacts for More Information
Questions regarding study abroad, program enrollment, registration and payment of fees:
Wendy Baker
Study Abroad Coordinator
USFSP
140 USFSP Harborwalk Ave. S.
BAY 204
St. Petersburg, FL 33701
(727) 973-4851
wbaker@usfsp.edu
Jim Pulos
Assistant Director
Education Abroad
USF World
4202 E. Fowler Ave, CGS 101
Tampa, FL 33620
(813) 974-4043
jpulos@iac.usf.edu