About Us
Please read before making your appointment
PALAZZI Association of International Education (Florence University of the Arts)
Florence, Italy
The University of South Florida (USF) is accredited by the Southern Association of Colleges and Schools' Commission on Colleges to award associate, baccalaureate, master's, specialist and doctorate degrees.

Contact the Commission on Colleges at 1866 Southern Lane, Decatur, Georgia 30033-4097, or call 404-679-4500 for questions about the accreditation of the University of South Florida. Normal inquiries about the institution, such as admission requirements, financial aid, educational programs, etc., should be addressed directly to the institution and not to the Commission's Office.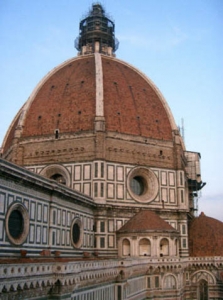 Located in Tampa Florida, USF holds the Carnegie Classification of a Research Very High institution and is one of the largest public universities in the nation, and among the top 50 universities, public or private, for federal research expenditures. The university is one of only four Florida public universities classified by the Carnegie Foundation for the Advancement of Teaching in the top tier of research universities. Recently awarded the 2013 Paul Simon Award for Campus Internationalization, USF places particular emphasis on its international engagements and has built an agreement with the Palazzi Florence Association for International Education (Florence University of the Arts), to serve as its School of Record (SoR).

Florence University of the Arts (FUA) is an internationally recognized institution and leading provider of study abroad programming in Florence. It is an Italian non-profit educational institution certified by the European Union, and is accredited by the Region of Tuscany Ministry of Education.

USF faculty evaluate each course from FUA to determine USF equivalencies. Each course equivalency must be approved by the USF chair of the department and dean of the respective college. The curricula vitae and copies of transcripts or diplomas of Palazzi faculty are reviewed and approved by departmental chairs and college deans for qualification to teach in their academic discipline and/or area of specialization. USF is currently undertaking the process to create USF courtesy appointments for all FUA teaching staff.

USF considers these FUA courses to be, in every respect, the equivalent of a USF course. However, since USF recognizes that students are enrolled in FUA courses, the credit is shown as "transfer" rather than "system/institutional" credit on the USF transcript. The original FUA course is included on the transcript, followed by the USF equivalent. This most accurately represents the connection between the FUA course and the USF equivalent. Students are able to obtain additional official USF transcripts through the Office of the Registrar.

In building this SoR agreement, all levels of the university were consulted and asked to approve the relationship, including but not limited to the Office of Decision Support, Office of the Provost, Office of the Registrar, the USF Undergraduate Counsel, the Academics and University Environment Workgroup reporting to the Board of Trustees, in addition to the individual colleges and departments throughout the University of South Florida System. USF also sent official notification to SACSCOC regarding the SoR relationship between USF and Palazzi/FUA.

In developing the School of Record relationship, USF and Palazzi have closely consulted and followed the Guidelines for School of Record Relationships developed by the Forum on Education Abroad with input from the American Association of Collegiate Registrars and Admissions Offices.

USF has had a long-standing relationship with Palazzi – in 2006 courses of Apicius, the hospitality and culinary institute of Palazzi, were approved by USF's Undergraduate Studies in Tampa. Further, over the past 3 years, more than 250 USF students have studied at Palazzi, and more than 25 USF faculty and staff have visited Palazzi. Under the SoR agreement, every two years, a delegation consisting of USF administrative and teaching staff will conduct a site visit to Palazzi, conversely Palazzi staff will visit USF on a biannual basis. In addition, USF Professor and Chair of the Department of History Dr. Fraser Ottanelli, currently serves on the Board of Directors of Palazzi.
---
Tampa campus:
USF Tampa Education Abroad Gateway Office
Marshall Student Center 3301
Phone: (813) 974-5474
Email: EducationAbroad@usf.edu
Web: https://educationabroad.global.usf.edu/
Gateway Office Hours:
Mon-Fri: 9:00am-5:00pm

Click here for additional office details.

St.Petersburg campus:
USF St. Petersburg Education Abroad Office
Pianoman and Global Initiative Building
PNM 102
140 7th Ave South
St. Petersburg, FL 33701
Phone: 727 873-4270
Email: studyabroad@usfsp.edu
Web: http://www.usfsp.edu/education-abroad/
Mon-Fri: 8:00am-5:00pm

Click here for additional office details.

Sarasota-Manatee campus:
USF Sarasota-Manatee Global Engagement Office
8350 N. Tamiami Trail
Mail Stop B-222
Sarasota, FL 34243
Email: global@sar.usf.edu
Web: http://usfsm.edu/academics/global-engagement/study-abroad/

Click here for additional office details.

USF Health Programs
USF Health International
12901 Bruce B. Downs Blvd.
Tampa, FL 33612
Web: https://health.usf.edu/international
---
USF Education Abroad Main Office
USF World
University of South Florida
4202 East Fowler Ave. CGS101
Tampa, FL 33620-5550
Phone: Front Desk (813) 974-4314 (from 8:00am - 5:00pm)
Fax: (813) 974-4613
Main Office Hours: Mon-Fri 8:00am-5:00pm
---
Request an Education Abroad Presentation
The Education Abroad Outreach Office has experienced staff and trained student recruiters who focus on spreading the word about studying abroad. Members of our outreach office have studied abroad in a wide variety of programs, and we can offer direct insight and peer mentorship about the various international opportunities available to your students.

To request a classroom presentation, please contact Chris Haynes or GoAbroad.
---
USF Education Abroad Data Protection Consent for International Travelers

View here to view USF Education Abroad's Data Protection Consent for International Travelers.
---
---
USF Education Abroad Mission Statement
The Education Abroad Office promotes global competency by supporting and creating high-impact, innovative, and accessible international experiences for students.

---
Staff
---
Amanda Maurer, Director of Education Abroad
Ms. Maurer came to USF in 2008 from the Columbia University School of Law, where she held the position of Senior Director of International Programs for thirteen years. She also worked with an NGO that developed conferences and programs in the USSR and PRC. She holds both a Bachelor's and Master's degrees in Russian language and literature from FSU. Her study abroad experiences were in former Yugoslavia and the USSR.
Contact: amaurer@usf.edu
Phone: (813) 974-4126
---
Jim Pulos, Associate Director of Education Abroad
Mr. Pulos is the primary contact for Education Abroad student advising or issues with various university offices (Admissions, Registrar, Financial Aid, etc.). He coordinates student course registration, course approval, grades, and all payments of program fees. He also serves as the liaison between students and Education Abroad faculty directors and between non-USF students and their universities' respective offices. He is also responsible for the Italian and Greek semester programs, internships in Dublin, and selected summer Education Abroad programs.
Contact: jpulos@usf.edu
Phone: (813) 974-4043
---
Rene Sanchez, Assistant Director of Education Abroad
Mr. Sanchez joined the Education Abroad Office in the fall of 2001. He is a USF graduate, with a Bachelor of the Arts in Psychology and a minor in International Studies. He completed his Master of Education with a focus on Instructional Technology and Curriculum Design. His passion for international education led him to complete study abroad programs in Greece, Italy, Turkey, Switzerland, Peru, and the United Kingdom; later leading programs to the United Kingdom and France. He currently serves the office as the Assistant Director for Programming where he acts as the primary contact for faculty development, contracting, and oversees the program development team as well as the outbound student exchanges.
Contact: rene@usf.edu
Phone: (813) 974-3104
---
Chris Haynes, Education Abroad Advisor
Mr. Haynes joined the Education Abroad office in 2014 after working as an Advisor for the Institute for Study Abroad-Butler University (IFSA). While at IFSA he oversaw programs in England, Australia and New Zealand. He completed his MA here at USF in Global Sustainability and concentrated in Sustainable Tourism. At USF Chris oversees the Gateway Office conveniently located in the Marshall Student Center. From this location students can seek advice on any phase of the study abroad process. Chris and his dedicated team are here to help students find their best fit program abroad and navigate the application and pre-departure process. The Gateway Office is also "home base" for our GloBull Ambassador program which helps both recruit the next wave of study abroad participants and also helps returned students readjust to life back in the states.
Contact: haynesc@usf.edu
Phone: (813) 974-5474
---
Nancy Di Bella, Education Abroad Program Manager
Ms. Di Bella is a Program Manager for USF programs in Latin America, the Caribbean, and the Iberian Peninsula. She also oversees student travel through affiliate programing with the GREEN Program, and CISAbroad. Born and raised in Venezuela, she grew up bicultural and bilingual completing a Bachelor's degree in Venezuela and a Master's at USF. Since 2005 she led many Education Abroad programs to Costa Rica and Ecuador as faculty before joining the Education Abroad Office in 2014. She has seen students' experiences abroad from many angles yet she never ceases to be amazed by its transformative power.
Contact: ndibella@usf.edu
Phone: (813) 974-1969
---
Kelly Moore, Education Abroad Program Manager
Kelly Moore is a Program Manger who overseas the Asia Pacific region, plus programs in France and a few scattered over Europe. Kelly is a graduate of Western Michigan University with a degree in Anthropology, and a graduate of Asbury Theological Seminary with a Master's in Christian Leadership. Kelly also enjoyed a stint at Walt Disney World as a Sous Chef after she received a culinary degree from Le Cordon Bleu America. Kelly was born and raised in Michigan, but has lived in Florida for over twenty years.
Contact: kellymoore@usf.edu
Phone: (813) 974-8582
---
Katie Pazda, Education Abroad Program Manager
Katie Pazda is a Program Manager specializing in faculty-led programs in non-Mediterranean Western Europe, sub-Saharan Africa, and Canada. Katie also works with all affiliate internships, Barcelona SAE programs, and SIT programs.
Contact: kpazda@usf.edu
Phone: (813) 974-9024
---
Lauren Strange, Student Programs Coordinator
Lauren Strange serves as the advisor to incoming exchange students, students attending non – affiliate programs and AIFS, CIEE, and TEAN affiliate programs. She comes to USF from the University of Florida where she spent four and half years as a study abroad advisor. Lauren also served as a Peace Corps Volunteer in the Kyrgyz Republic and has a master's degree in Intercultural Relations.

Contact: lstrange@usf.edu
Phone: (813) 974-6148
---
Snow White, Student Programs Coordinator

Snow White is the Student Programs Coordinator for Education Abroad at the University of South Florida, and a current MBA student. Snow oversees recruitment, outreach, advising, and events to get students abroad. She also oversees the Student Recruiters at USF, which is also the first job she had after studying abroad in Australia, and got her into the field of International Education. She loves working with students and getting to help students have their own amazing international experiences, just like she did.

Contact: snowwhite@usf.edu
Phone: (813) 974-5474
---
Shari Gray, Fiscal Business Manager
Shari is a proud USF alumnus with a BA in Finance and a BS in Accounting. She came to work for USF with over 25 years of accounting management in private industry. Her primary responsibility is the fiscal management of our Education Abroad programs.
Contact:
sgray5@usf.edu
Phone: (813) 974-3207
---
Leigh-Ann Goode, Fiscal & Business Specialist

Mrs. Goode is an alumna of USF. She earned her Bachelor of Arts in Creative Writing in 2007 and had the pleasure of participating in a study program in Florence, Italy during the summer of 2005. Prior to joining the Education Abroad team, Mrs. Goode worked in USF's Housing & Residential Education department where she worked closely with the international exchange coordinators to facilitate on-campus housing for incoming exchange students. As the Fiscal & Business Specialist, Mrs. Goode is primarily responsible for adding program charges to student accounts and preparing student tuition waivers.

Contact: lagoode@usf.edu
Phone: (813) 974-1088
---
Laura Ferraz, Fiscal & Business Specialist
Laura graduated from USF with a Bachelor of Science in General Business Administration and is currently an MBA student at USF. She has worked in USF's Travel Department before coming to Education Abroad. Born in Argentina, raised in Uruguay, and she is a proud US citizen since 2015. Laura does all the fiscal process behind each education abroad program.
Contact:
lauraferraz@usf.edu
Phone: (813) 974-4104
---
Corella Edwards, Enrollment Management Specialist
Corella is a proud graduate of The University of South Florida, earning both her Bachelor's and Master's from USF. Corella has a background in Child Welfare Dependency Case Management, Teaching, and Registration & Enrollment for a Drop Out Prevention Program for young adults obtaining credits towards the completion of their High School Diploma.
As the Enrollment Management Specialist, Corella processes and maintains all student and course registrations for Education Abroad programs, as well as supports the School of Record relationships.
Contact:
cjedwar4@usf.edu
Phone: (813) 974-1205
---
Ben Chamberlain, International Risk and Security Officer
Mr. Chamberlain came to USF from Michigan State University where he was the International Health and Safety Analyst for International Studies and Programs. He holds a Bachelor's degree in Anthropology and a Master's degree in Social Work from the University of Michigan. He has lived and studied Mandarin in Taiwan. He spent many years working with disadvantaged and high risk youth. Mr. Chamberlain monitors world events on behalf of the USF community and serves USF as the primary 24/7 responder for travel incidents abroad.
Contact: bchamberlain@usf.edu
Phone: (813) 974-3724
---
Preston Drane, International Risk and Security Coordinator
Mr. Drane is a proud USF alumnus and holds a Bachelor of Arts degree in International Studies. During his time an undergrad, he participated in the London and Paris study abroad program. Since his first experience traveling abroad, Preston has traveled to various countries in the Caribbean, Europe and South America. Prior to joining the Education Abroad office in 2013, he interned for a former U.S. Department of State Regional Security Officer.
Mr. Drane participates in first responder 24/7 coverage for all incidents abroad, monitors global events for all USF travelers and oversees the enrollment of the international health and evacuation insurance for all USF travelers.
Contact:
pjd1@usf.edu
Phone: (813) 974-0402
---
Gabriela Cuevas, International Risk and Security Evaluator
Gabriela graduated from USF December 2016 with a Bachelors in International Studies. While at USF she took part in the USF in London program and the USF Japan Culture, History and Society program. She was born and raised in Puerto Rico and Spanish is her first language. Recently, she finished participating in the Japan Exchange and Teaching (JET) Program where she lived in a rural town called Aga Machi, near Niigata, Japan, for a year. Back in Tampa, she has been nominated as the new Tampa Bay Regional Representative for the Florida JETAA (JET Alumni Association). Her passions include learning new languages, foreign policy and international law.
Contact:
cuevas@usf.edu
Phone: (813) 974-4826
---
Gary Bellamy, Web and Database Coordinator

Mr. Bellamy has over 20 years experience in Data Analysis, Telecommunications and IT in the private sector. A U.S. Patent holder and experience with ITIL and Lean/Six Sigma methodologies. Gary is the Web and Database Coordinator supporting the Terra Dotta Study Abroad application for the Education Abroad Office..

Contact: gwbellamy@usf.edu
Phone: (813) 974-3933
---
---

Universityoouth Florida's Role as a School of Record
Current Partners:
PALAZZI Association of International Education (Florence University of the Arts)
Sea|mester Global Study Abroad Programs at Sea
Key Contact:
Jim Pulos
Education Abroad, USF World
Tel: (813)-974-4043
Fax: (813)-974-4613
E-mail: jpulos@usf.edu