University of South Florida
This page is the brochure for your selected program. You can view the provided information for this program on this page and click on the available buttons for additional options.
Florence, Italy
(Outgoing Program)
Program Terms:
Summer

Eligibility:
Please see below for requirements.
Budget Sheets:
Summer

Term

Year

App Deadline

Decision Date

Start Date

End Date

Summer

2016

02/15/2016 **

Rolling Admission

05/15/2016

08/05/2016


** Indicates rolling admission application process. Applicants will be immediately notified of acceptance into this program and be able to complete post-decision materials prior to the term's application deadline.
| | | | |
| --- | --- | --- | --- |
| Language of Instruction: | English, Italian | Language Requirements: | None |
| Program Type: | USF Sponsored | Level of Study: | Graduate, Undergraduate |
| Open to: | Non-USF Applicants, USF Students | Credit Offered: | USF Credit |
| Program Advisor: | Jim Pulos | Minimum GPA: | 2.0 |
| Sponsoring College: | University Wide | Program Primary Subject: | Business, Marketing, and Finance, Fine Arts and Art History, Humanities, History, and Media Studies, Languages and Applied Linguistics, Mass Communication, Performing Arts, Social Sciences |
---
Program Overview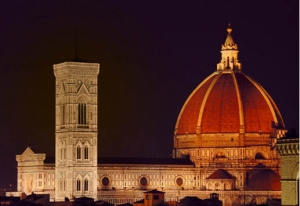 Since its inception, this program has proved to be the most popular of any of USF's approximately three dozen summer study abroad programs. The program site, Florence, surrounds students with incomparable art, architecture, ambiance and unique cuisine that have made it famous for centuries.
USF partners with the Florence University of the Arts (FUA), in collaboration with the University of Florida, to present a six week program of study in Florence.
Students may participate in one of two summer sessions or combine them for a longer, more in-depth experience. Over the two sessions, courses may be taken in Italian Language, Italian Culture, Culinary Arts, Business, Political Science, Psychology, Literature, Studio Art, Art History, History, and many more.
FUA, our host institution, provides a centrally located classroom site and facilities including library and computer lab, as well as a cultural program that augments classroom study. The program provides carefully-selected apartment housing within walking distance of the institute.
---
Location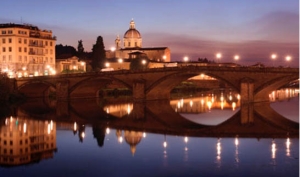 The glory of Florence is rooted in its past. The Medicis commanded the city's fortunes for centuries and, as patrons, they encouraged the Renaissance's influence on the city. Visitors from all over the world come to admire the magnetic charm of the Baptistry, Cathedral of Santa Maria del Fiore, Uffizi, Pitti Palace, and the Ponte Vecchio.
Despite its pivotal role in the history of civilization, and its significance as an artistic and cultural center, Florence retains the bustle and charm of a small town in a bygone age. Ancient, Medieval, Renaissance, Cosmopolitan, and yet with all modern conveniences, Florence, perhaps more than any other city, is a tapestry describing Europe's emergence from the dark ages through to the 21st century. In addition to all that Florence offers to program participants, there are many opportunities to explore the picturesque Tuscan countryside, and surrounding towns such as Pisa and Siena. An efficient rail system connects Florence with Rome, northern Italy and the rest of Europe.
---
Host Institution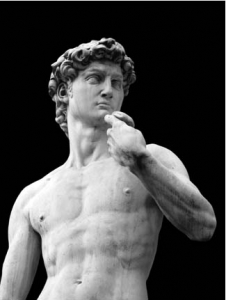 The seat of the Florence University of the Arts (FUA) is located in the historic Palazzo Doni, just a few steps from the splendid Piazza Santa Croce in the quarter of Florence that takes its name from the celebrated church. During the Renaissance period, the Palazzo Doni housed famous works of art: the most significant of these is Michelangelo's round painting of the Holy Family – the so called Tondo Doni, now in the Uffizi Gallery. The great Renaissance painter, Raphael, lived in the palace while painting the portraits of the proprietor Agnolo Doni and Maddalena Strozzi; a marble plaque marking his stay can be found in the archway connecting the courtyard to the street, thus sealing his presence and artistic spirit within the walls of the present-day institution.

The students therefore operate and cultivate their experiences in a suggestive and pervasive frame of influence dating back to an illustrious past. Upon entering the two palaces that house the university, students find themselves immersed in a modern, minimalist interior in which carefully preserved vestiges of the past manifest themselves in a harmonious environment dedicated to the advancement of artistic disciplines. One has the possibility of learning the latest technological procedures of a given media, such as video in a lecture hall graced by original Renaissance wooden ceiling beams and other such architectural gems that abound in the interiors and exteriors of both the Palazzo Doni and Palazzo Guicciardini-Strozzi, located just across the street.

The interior work-spaces of Florence University of the Arts are extremely well outfitted, whether for laboratorial and hands-on or theoretic courses. The three media labs are used for courses in Digital Photography, Graphic Design, Interior Design, Fashion & Accessory Design, and Video Production. The Painting Room in Palazzo Doni, dedicated to Raphael, is a vast and well equipped space, illuminated by numerous windows that give a prominent view overlooking the Biblioteca Nazionale. The study spaces dedicated to the students are very comfortable and include a spacious library with reading room, stations for online research, and an open computer lab composed of twenty workstations featuring internet access. In addition, there is an art lab for ceramics and other disciplines such as mixed media and sculpture, a technologically advanced dark room for classic photography, and jewelry laboratories.

These same areas are utilized as gallery space for occasions such as student exhibitions and temporary events that unfold in an exterior panorama equally rich in historical context. The heart of Palazzo Strozzi, the outdoor courtyard around which the edifice is structured, has stayed virtually unchanged since original construction and lends a breathing openness to the palazzo thanks to large windows facing towards the courtyard. The rear garden courtyard flanking the Arno side of Palazzo Guiccardini provides an elegant outdoor component to the above-mentioned events with its trellised, plant-adorned walls and expansive views of the Oltrarno district of Florence.

Florence University of the Arts (FUA) offers the possibility of studying while living immersed in a culturally advanced atmosphere that has rendered Florence one of the most famous art centers in the world. Our students have the advantage of exercising the continuous evolution of artistic practice and theory supported by two architectural bastions that keep alive Florentine tradition, culture, and the unforgettable moment in human history we call the Renaissance.
---
Academic Program and Course Information
Session A: May 15-June 24, 2016
Session B: June 26-August 5, 2016
Session C: May 15-August 5, 2016

Faculty from USF, the University of Florida, and the Florence University of the Arts (FUA) will teach in Florence. Language instruction is given by native-speaking instructors at FUA.

Please note that all participants are required to enroll in a minimum of 2 courses (6 to 7 credit hours), which may be selected from those offered in their respective Session [Florence A Session Courses, Florence B Session Courses, or C Session Courses (A Session Courses and B Session Courses)]

These two courses (required) may be in any combination (USF/UF course and/or Palazzi/FUA course) from the list provided.

A third course may be selected from the USF/UF faculty-taught courses only, at no additional cost.

A third course may also be selected Palazzi/FUA-taught courses; however, if this selection results in two courses being taken from the Palazzi/FUA-taught courses, there will be an additional cost of $1000.00.

List of all Florence Summer Courses:
Florence Summer 2015 Courses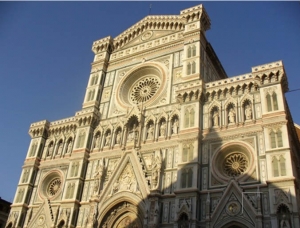 Credit Type
Students enrolled in this program will be enrolled in direct USF credit.
---
Faculty
TBA
---
Program Costs
Program Fee (A Session): TBA
Program Fee (B Session): TBA
Program Fee (C Session): TBA

This fee includes: Pre-departure and on-site orientation; walking tour of city; up to ten undergraduate USF credits; shared apartment accommodations; resident permit; emergency medical and evacuation insurance for the dates of the program; Field Learning Experience Excursions; on-site program administration by FUA; computer lab and library access; welcome and closing dinners.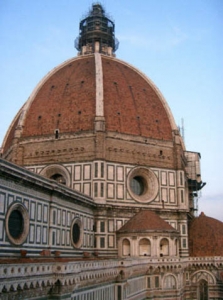 The following items are not included in the program cost listed above:
Passport fees ($250.00)
International airfare ($1,100-1,400)
Estimated* Total Additional out of pocket costs=$1000.00 - $1500.00
*Please note that this is a conservative estimate and is not intended to cover costs related to cell phone usage, nor does it provide significant funds for entertainment or personal spending (gifts and souvenirs, which depending on taste and quality can be quite expensive).
---
Living Arrangements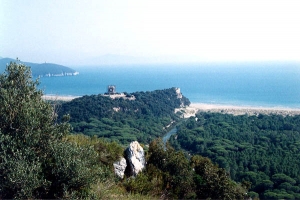 Accommodations will be well-maintained but modestly furnished student apartments with two double occupancy rooms per apartment and shared bath accommodations and kitchen. Utilities are included. The maximum walking distance to the FUA main campus from any apartment is 20 minutes.
---
Who Can Participate?
The program is open to students of any major, 18 years of age or older, with an interest in Italian culture and language. No knowledge of Italian language is necessary or required as part of the program.
---
How to Apply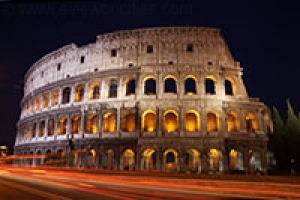 Upon completing the Education Abroad online application a $500.00 deposit will be placed on your OASIS account, and you will be given a form to take with you to the Cashier's Office to remit payment.
Applications will be accepted on a first-come, first-served basis. The deadline for applying for the A Session is April 15th and May 15th for the B Session. Subject to availability, additional registrations may be accepted after this date.

Non USF Students can apply by following the directions on our How to Apply page.
---
How and When to Pay
Please click here for further details regarding payment.
---
Getting There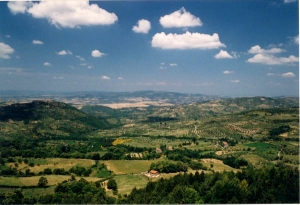 You will be responsible for reserving and purchasing your international transportation to Florence. Please do not purchase your air ticket until you have been advised to do so by the program coordinator. They will advise participants of a group-designated flight schedule. All who wish to travel with others in the program will receive this information well in advance so they can book these flights. You must provide the program coordinator with your final flight itinerary.
---
Medical Insurance and Travel Documentation
USF provides program participants with sickness/accident and emergency medical evacuation insurance for the dates of the program. Those who will travel independently, either in advance of the program or after the program ends, must ensure that they have insurance coverage that is valid outside the U.S. If not provided through your domestic health insurance carrier, this can be purchased separately through CISI or through another agency. The USF Card Center sells the International Student ID Card (ISIC), which has a health insurance benefit in addition to providing student discounts overseas. For information, call the Card Center at (813) 974-2357 or visit the office located in the Marshall Center on the USF Tampa campus.
U.S. citizens must have a valid U.S. passport with at least one year of validity remaining on the passport. Non-U.S. citizens should check with the Italian consulate in Miami and with their own country's consulate regarding visa requirements.
---
Financial Aid and Scholarship Funding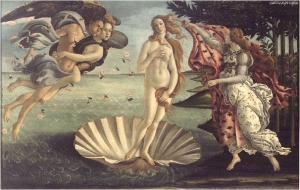 Students who are eligible for loans and grants to take classes at USF may be able to use their assistance to study abroad. USF students should contact the University of South Florida Office of Financial Aid (813) 974-4700 or visit http://usfweb2.usf.edu/finaid/ for further information. Students attending other universities should apply to their home institutions for financial aid. Please inform the Education Abroad Office early if you expect to receive financial aid. Note that students are responsible for meeting program payment deadlines regardless of financial aid disbursement time-frame.
The Education Abroad Office offers Compass Study Abroad Scholarships for study abroad. These are partial scholarships awarded on a competitive basis. Please visit:
Funding Page for application information and deadlines.
---
Safety & Health
Participant's safety and well-being are paramount to USF. Please click here for detailed country-specific safety and health information given in our Country Study Report. Make sure to read up on country-specific information on the U.S. Department of State and Centers for Disease Control and Prevention websites. Because of the added stresses associated with operating in a foreign culture and language, even the safest foreign locations are likely to carry more risk to your safety and health. For this reason it is vital that you learn as much about the places you will be traveling to as possible; the more you are familiar with the host country's geography, culture and language, the safer you will be. All participants will be required to attend a general study abroad orientation as well as program-specific orientations. In addition to these sessions, you should consult the USF Safety website as well as the websites listed below that provide useful information regarding your host country, and preparation for your international travel.
Scams:
Petty crimes such as pick-pocketing, theft from parked cars, and purse snatching are serious problems, especially in large cities. Pick-pockets sometimes dress like businessmen. You should not be lulled into a false sense of security by believing that well-dressed individuals are not potential pick-pockets or thieves. Most reported thefts occur at crowded tourist sites, on public buses or trains, or at the major railway stations: Rome's Termini; Milan's Centrale; Florence's Santa Maria Novella; and Naples' Centrale and Piazza Garibaldi. You should also be alert to theft in Milan's Malpensa Airport, particularly at car rental agencies. Clients of Internet cafes in major cities are also targeted. Be careful with your bag or purse, as thieves on motor scooters are very quick and can snatch a purse off of your arm from a moving scooter. Resisting these thieves can be hazardous, as some tourists have suffered broken arms and collarbones.
Thieves in Italy often work in groups or pairs. Pairs of accomplices or groups of children are known to divert tourists' attention so that another can pick-pocket them. In one particular routine, one thief throws trash, waste or ketchup at the victim; a second thief assists the victim in cleaning up the mess; and the third discreetly takes the victim's belongings. Criminals on crowded public transportation slit the bottoms of purses or bags with a razor blade or sharp knife removing the contents.
Some travelers in Rome, Florence and Naples have reported incidents where criminals used drugs to assault or rob them. These incidents have been reported near Rome's Termini train station, at bars and cafes near Rome's Colisseum, Colle Oppio, Campo de Fiori, and Piazza Navona, and at bars or cafes in the center of Florence and Naples. Criminals using this tactic "befriend" you at a train station, restaurant, café, or bar, and then offer you a drink laced with a sleeping drug. When you fall asleep, criminals steal your valuables and may sexually assault you. Some victims of these assaults in Rome have required hospitalization.
Thieves are also known to have impersonated police officers in order to steal. The thief shows you a circular plastic sign with the words "police" or "international police" and then in perfect English asks to see your identification and your money. If this happens to you, you should insist on seeing the officer's identification card (documento), before handing over your wallet as impersonators tend not to carry forged documents. You should immediately report thefts or other crimes to the actual police.
Additional information will be provided to registered participants, but we encourage you to consult the following websites as soon as possible.
USF Education Abroad Safety Website: http://educationabroad.global.usf.edu/?go=safety
US Department of State: http://www.state.gov/r/pa/ei/bgn/4033.htm
Country Specific Information: http://travel.state.gov/travel/cis_pa_tw/cis/cis_1006.html#crime
Preparing for your trip: http://studentsabroad.state.gov/html-site/StudentAbroadHome.html
---
Special Terms
Students should review carefully the Education Abroad Participant Contract, included in the Education Abroad application process. It describes students' responsibilities with regard to participation, and includes information on insurance, and cancellation and refund policies. Students will be asked to electronically sign this document. To view this document before applying, please click here.
---
Contacts for More Information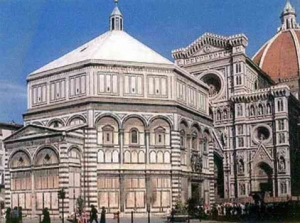 Mr. James D. Pulos
Associate Director
Education Abroad Office, USF World
University of South Florida
4202 East Fowler Avenue, CGS 101
Tampa, Florida 33620-5550
Phone: (813) 974-4043
Fax: (813) 974-4613
e-mail: jpulos@iac.usf.edu