University of South Florida
This page is the brochure for your selected program. You can view the provided information for this program on this page and click on the available buttons for additional options.
Yeats School and Irish Culture
Belfast, Ireland
(Outgoing Program)
Program Terms:
Summer

Eligibility:
Please see below for requirements.
There are currently no active application cycles for this program.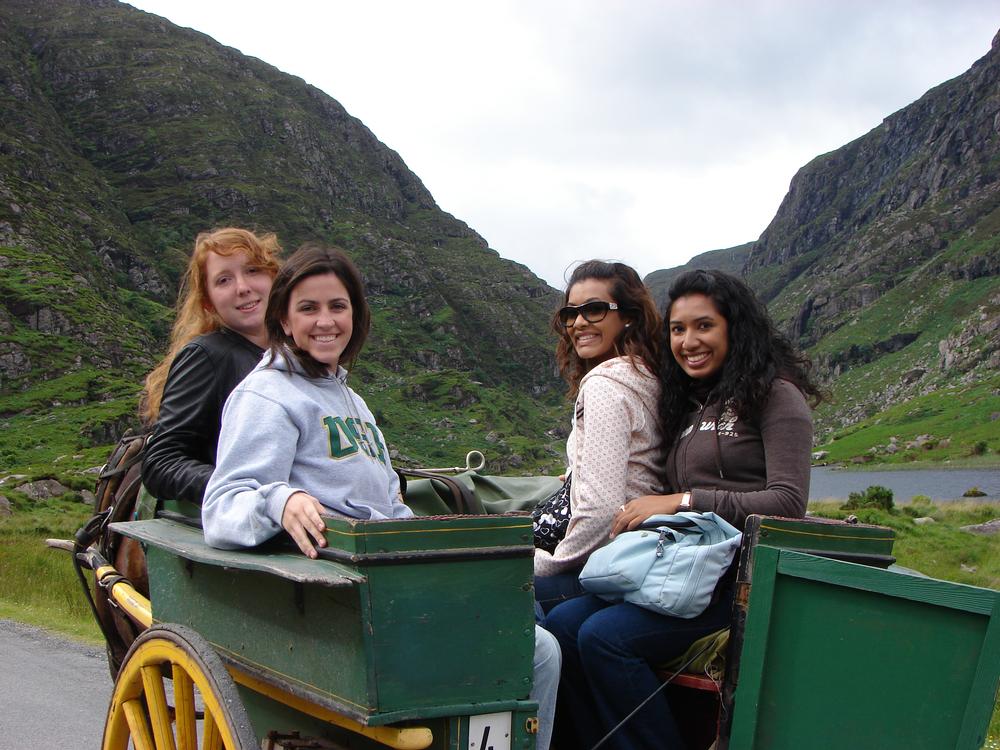 ---
Program Overview
Imagine your summer in the most beautiful locations in Ireland while you earn USF credits! We begin our journey on the Causeway Coastal Route, which has been placed in the top five most spectacular drives in the world. From our landing in Belfast, we will proceed to Ballycastle, a small town used as a gateway to explore the northwestern glens of Antrim as well as the stunning UNESCO World Heritage site of the Giant's Causeway and the ruins at Dunluce Castle, a rugged fortress overlooking the North Channel. From there we will progress to the Northeast and famous town of Donegal, known for Irish music and its gateway to more natural wonders in Ireland, including Slieve League, one of the 5 highest cliffs in Europe. After two nights in Donnegal, we will arrive in Sligo for two weeks at the Yeats International Summer School, where you will hear lectures and join discussions, poetry workshops and, optionally, drama workshops. Learn from Irish experts about one of Ireland's most celebrated literary artists, while also having the opportunity to reside for two weeks in a typical Irish town, coming to know its natural and town attractions and meeting with students from Ireland and other countries. Excursions to important historical and natural locations will be included. Finally, we will travel through the Burren and stop at the Cliffs of Moher before returning back to Shannon and preparing to fly back to the United States.
Program Itinerary (Subject to change)
Day One Monday, July 23
Arrive/meet in Belfast Airport early am. Coach bus to our accommodations in Ballycastle. Rest. Afternoon: 2-5 mile hike in Ballycastle Forest for views of the North Sea. Dinner together.
Day Two, Tuesday, July 24
Get out your hiking boots and prepare to walk some rugged, beautiful coastal paths! Coach tour to the famous Carrick-a-Rede Rope Bridge (LONG pathway of rock steps if you choose to cross the bridge). From there to UNESCO World Heritage site, the Giant's Causeway, a remarkable area of 5-7 sided volcanic rock pillars stretching into the sea. Hike down, bus ride back up. After lunch, a visit to Dunluce Castle before returning to Ballycastle. Dinner on your own. Optional evening of Irish music at a local pub.
Day Three, Wednesday, July 25
After all of yesterday's hiking, relax on the coach en route to Donegal in the Republic of Ireland, and the gateway to more stunning scenery in the northwest of the island. In mid-afternoon, after we have settled into our hotel, we will visit Donegal Castle.
Day Four,Thursday, July 26
Drive to Malin Head, the northernmost point in Ireland. Back to Donegal. Live Irish music is generally available on Thursday and Friday evenings.
Day Five, Friday, July 27
Drive west through the pretty town of Killybegs to Slieve Leagh, one of the 5 tallest cliffs in Europe jutting into the Atlantic Ocean. Lunch in Glencolumbkille, then onto the picturesque village of Ardara, known for Irish woolens. Back to Donegal. Evening on your own.
Day Six, Saturday, July 28
We head to Galway for a short visit, then back to Sligo to settle into our accommodations for the Yeats Summer School.
Day Seven, Sunday, July 29
Morning time for walking in Sligo after signing in for School. Afternoon field trip.
Days 8-19, Monday, July 30-Friday, August 10
Two weeks of becoming experts at one of Ireland's best known poets and playwrights, W. B. Yeats, recipient of the Nobel Prize for Literature in 1923. Learn from Irish experts who can help untangle Yeats' sometimes confusing, but always fascinating literature. There are also poetry workshops (extra charge) and drama workshops (no extra charge) for you to hone your own skills. Weekend excursion will be provided by the School as well as opportunities to visit local attractions.
Day 20, Saturday, August 11
Coach bus drive from Sligo to the Poulnabroune to Cliffs of Moher to Shannon Airport Hotel.
Day 21, Sunday, August 12
Early departure from Shannon Airport. Arrive back in Tampa in the evening of the same day.
Trip Notes:
There are several opportunities for hiking, and some can be strenuous. You can opt out of the hilly hiking and take the bus up and down terrain, but you will miss some of the spectacular scenery this way (don't worry – you will still enjoy breath-taking views!) I recommend you bring comfortable hiking boots or shoes with you. Of course, bring some raingear – umbrella, plastic ponchos, raincoats. The accommodations in Sligo are a 15-20 minute walk to the city centre. I suspect that taxis are available, certainly in the evening, but that expense is on your own (and I do recommend a taxi in the evening for safety). We will be on a few beaches, but I don't know that there will be time to dive into the very cold water. Bring swimwear, just in case. Especially for Floridians, the weather might feel cold, especially at night. Be sure to include sweaters, sweatshirts, and long slacks as well as those shorts and light-weight shirts. If you want to wear something dressy for our last night, pack accordingly (not required).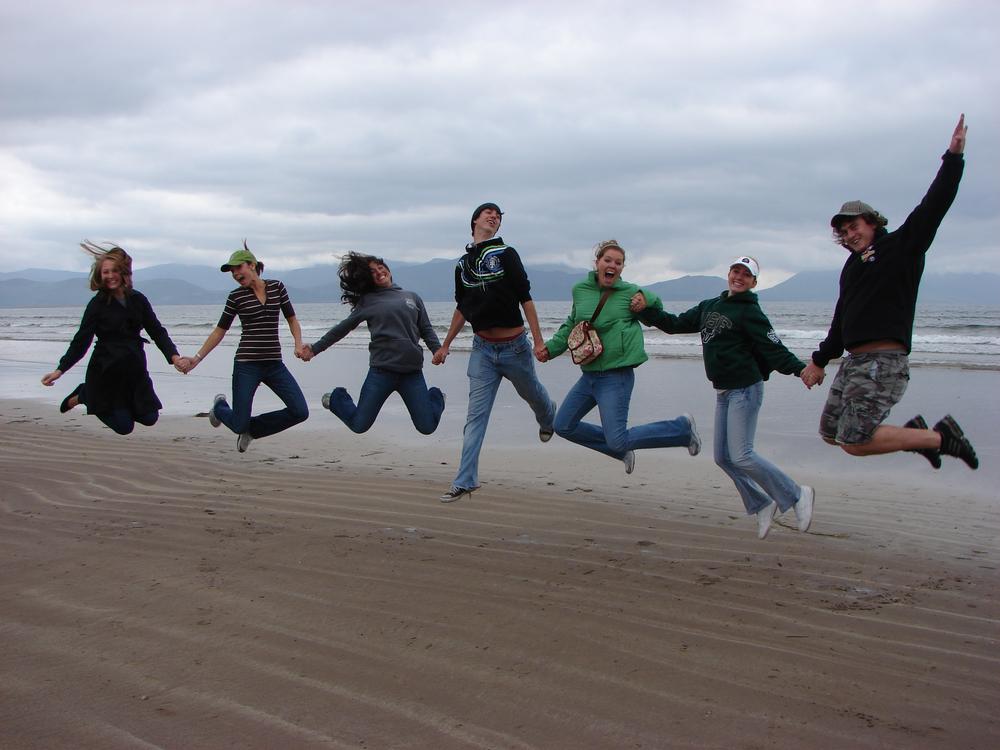 ---
Location
Please see full itinerary for a detailed list of the locations to be visited on this program.
---
Host Institution
Yeats International Summer School.
---
Academic Program and Course Information
The goals of this academic international program are as follows:
to introduce students to the works of W. B. Yeats by international scholars as well as to some contemporary writers, musicians, and other artists
to provide an engaging academic opportunity for USF students to work with Irish and other international students, scholars, and artists (primarily in writing and theatre)
to learn about the history, geography, and social contexts of Ireland
to compare and contrast local and newly experienced cultures
Course assignments are as follows:
Prior to departure, each student will submit a paper explaining his/her reason and goals for choosing this trip, explication of one of Yeats' plays or poems, and background on one of the sites we will visit during the trip.
Daily attendance at lectures and seminars during the 2-week Yeats School.
Creative presentation for our Listowel Writers' and Artists' Day – an original poem; a scene from a play, a song, music or dance you learned; photography (with either artistic, historical, or geological commentary); an explication of a literary piece you studied at the Yeats School; etc.
A media presentation (powerpoint, video, etc.) of diverse learning gained from the trip – touring, social contexts, Yeats School, etc.
Credit Type:
Students enrolled in this program will be enrolled in direct USF credit.
---
Faculty
Dr. J. Lynn McBrien is an Associate Professor in the College of Education at USF Sarasota Manatee. Her BS in in Secondary Education/English, and her MA is in English from Purdue University. After completing her MA, Dr. McBrien received a Rotary International Graduate Fellowship to study at Trinity College Dublin, Ireland, where she received a post-graduate degree in Anglo-Irish Literature, studying with great Irish writers and scholars such as Brendan Kennelly, David Norris, and Terrance Brown. She taught courses in writing, drama, and literature at the University of Southern Maine for 10 years as an adjunct. Dr. McBrien has toured throughout Ireland on more than 10 occasions. She and her family have a personal connection with the belated John B. Keane and his family, and poet/playwright Brendan Kennelly was her mentor in Trinity.
Dr. McBrien currently teaches Social Foundations of Education, a course on media literacy, and International Perspectives in Education. With this and her background in English education, she is prepared to offer a diversity of perspectives and opportunities for students in this summer abroad course.
---
Program Costs
Approximate Total Program Cost $3700.00
Program includes:
Pre- and post-departure class sessions and instruction
Academic instruction throughout the time in Ireland
Accommodations (shared occupancy) and airport transfers in Ireland
Coach transportation
Most breakfasts
Entrance to most sites and performances (Carrick-a-Rede Bridge is optional and student paid)
Two evening mentor workshop in Listowel: writing, drama, music, dance, photography, history
Not included:
Roundtrip airfare
Passport
Most meals
Personal spending
---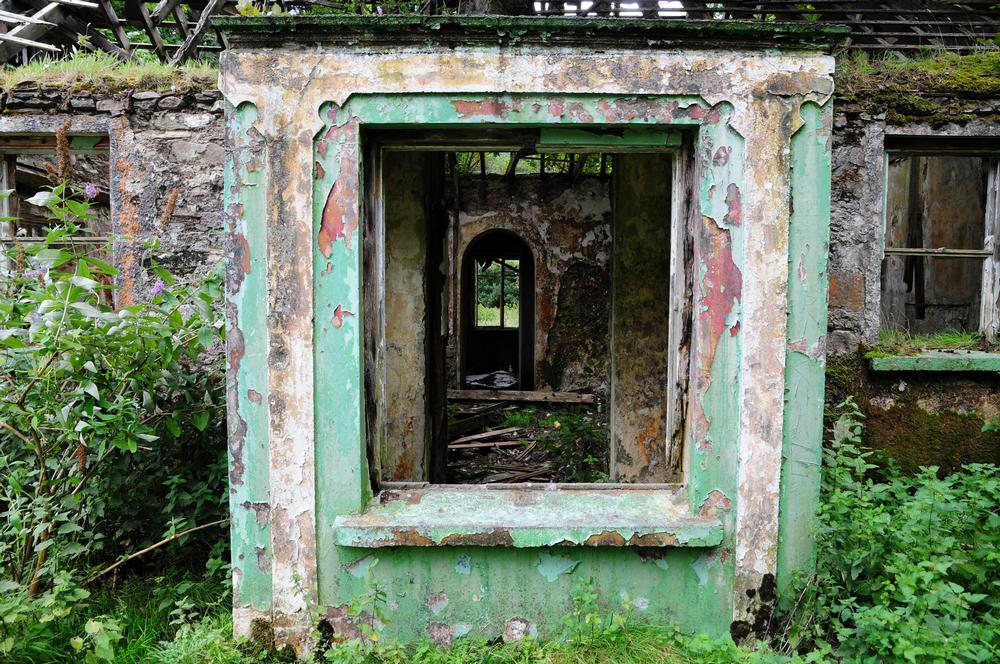 Living Arrangements
Most arrangements are based on double occupancy, though you can usually opt to pay extra if you prefer a single room. For the two weeks in Sligo, we will stay at the Yeats Village, student accommodations that include kitchen facilities and living room areas.
Return to top
---
Who Can Participate?
The program is open to students from any academic discipline who have an interest in Ireland and Irish studies. Students of mass communications, English, history, social sciences, and the arts may benefit in particular.
---
How to Apply
To apply please go to the Forms Page of our website and complete the Program Application, Terms and Conditions and Course Approval. Once the Education Abroad office has received and processed your application, the full Study Abroad Program Cost will be placed on your OASIS account. In order to be accepted into the program, a minimum payment of $500 must be made. Failure to pay within five business days will result in your cancellation from the program.
In order to secure visas and the least inexpensive airline tickets, early application is strongly encouraged. The deadline for submitting your application and partial payments is Febuary 1, 2012. Please note: All students must have a passport valid 18 months after the completion of the program (January 2013).
Please see next section on How and When to Pay for specific payment instructions.
---
How and When to Pay
Please click here for further details regarding payment.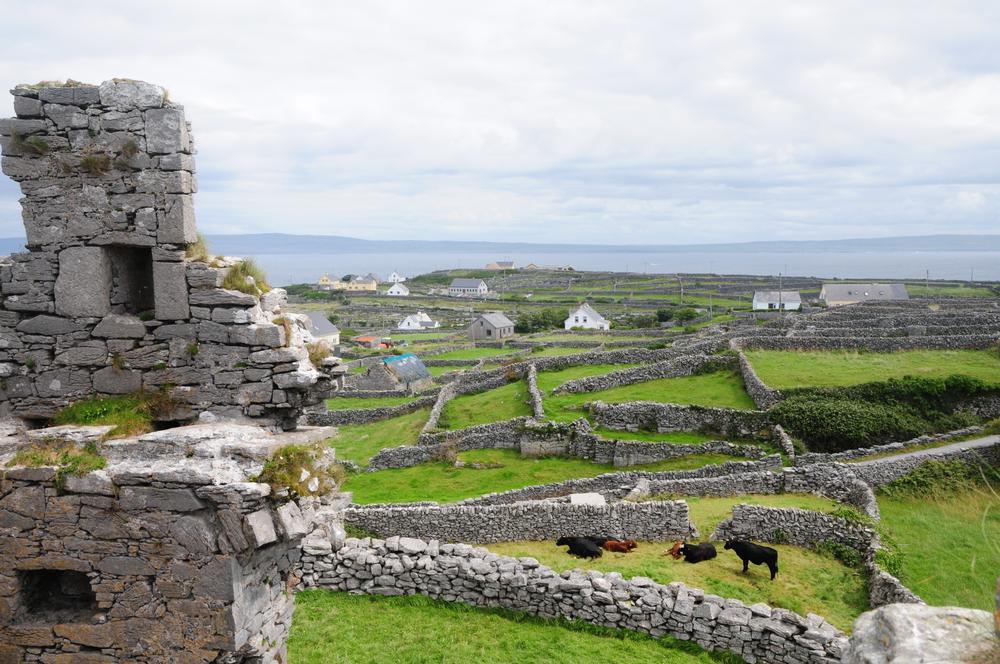 ---
Getting There
You will be responsible for reserving and purchasing your international airline ticket. Please do not purchase your air ticket until you have been advised to do so by the Program Coordinators. We will advise participants of a group-designated flight schedule. Students arriving with the group will have transportation to and from the airport. If you travel independently, airport transfers cannot be made.
---
Medical Insurance and Travel Documentation
USF provides program participants with sickness/accident and emergency medical evacuation insurance valid for the dates of the program. The insurance is provided by CISI. Please note that the USF insurance does not include trip cancellation coverage or travel insurance (theft of luggage, costs due to delays in travel time, etc.), pre-existing conditions or on-going medical treatment.
Those who plan to travel independently, either in advance of the program or after the program ends, must ensure that they have insurance coverage valid outside the U.S. If not provided through your domestic health insurance carrier, this can be purchased separately through CISI or through another agency. The USF Card Center sells the International Student ID (ISIC) card which has a health insurance benefit in addition to providing student discounts overseas. For information, call the Card Center at (813) 974-2357 or visit the office located in the Marshall Center on the USF Tampa campus.
---
Financial Aid and Scholarship Funding
Students who are eligible for loans and grants to take classes at USF may be able to use their assistance to study abroad. USF students should contact the University of South Florida Office of Financial Aid (813) 974-4700 or visit http://usfweb2.usf.edu/finaid/ for further information. Students attending other universities should apply to their home institutions for financial aid. Please inform the Education Abroad Office early if you expect to receive financial aid. Note that it is the student's responsibility to meet program payment deadlines regardless of financial aid disbursement timeframe.
The Education Abroad Office offers Compass Study Abroad Scholarships for study abroad. These are partial scholarships awarded on a competitive basis to degree-seeking USF students. Please visit: http://educationabroad.global.usf.edu/?go=Funding for application information. The deadline for submission of the Compass Award application for summer 2010 is February 15.
---
Safety & Health
Participants' safety and wellbeing are paramount to USF. Because of the added stresses associated with operating in a foreign culture and language, even the safest foreign locations are likely to carry more risk to your safety and health. For this reason it is vital that you learn as much about the places you will be traveling to; the more you are familiar with the host country's geography, culture and language, the safer you will be. All participants will be required to attend a general study abroad orientation as well as program-specific orientations. In addition to these sessions, you should consult the USF Safety Website as well as the websites listed below that provide useful information regarding your host country, and preparation for your international travel.
---
Special Terms
Students should review carefully the Education Abroad Participant Contract, included in the Education Abroad application process. It describes students' responsibilities with regard to participation, and includes information on insurance, and cancellation and refund policies. Students will be asked to electronically sign this document. To view this document before applying, please click here.
---
Contacts for More Information:
Program Coordinator:
Mr. James Pulos, Assistant Director
Education Abroad Office, CGS 101
(813) 974-4043
jpulos@iac.usf.edu
Faculty Contact:
J. Lynn McBrien, Ph.D., Associate Professor of Education
USF Sarasota/Manatee
Campus phone (941) 359-4635
jlmcbrien@sar.usf.edu