University of South Florida
This page is the brochure for your selected program. You can view the provided information for this program on this page and click on the available buttons for additional options.
Amsterdam, Netherlands;
The Hague, Netherlands
(Outgoing Program)
Program Terms:
Spring Break

Eligibility:
Please see below for requirements.
Budget Sheets:
Spring Break

There are currently no active application cycles for this program.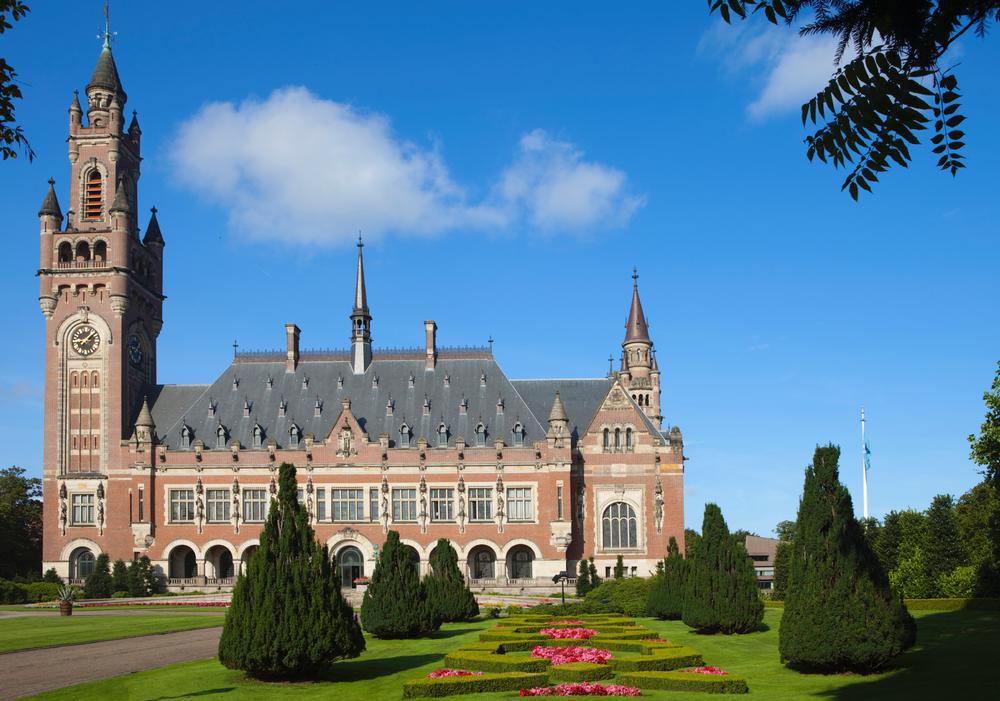 ---
Program Overview
This program will be based in two cities in The Netherlands. Amsterdam is the capital of The Netherlands. It has a population of more than one million in its urban area; and, it is the country's largest city and its financial, cultural, and creative centre. Amsterdam is sometimes referred to as the Venice of the North, because of the canals that are located across the city, its impressive architecture and more than 1,500 bridges. We will visit the Anne Frank Museum and the Jewish Museum in our first days in Amsterdam. At the end of the program, when we return to Amsterdam, we will visit the European Cultural Foundation, National Committee for International Cooperation and Sustainable Development, Green Peace or Strawberry Earth and Amsterdam's Markets.
Our second city in the Netherlands will be the Hague which is often known as the "judicial capital of the world" due to the many international courts that are located in the city. Among these are the International Court of Justice, the International Criminal Tribunal for the former Yugoslavia and, since 2004, the International Criminal Court. Beside these institutions, The Hague is home to more than 150 international organizations, as well as many EU institutions, multinational companies and embassies. These institutions give the city a distinct international character — one that is noticeably different from Amsterdam and visits to these institutions will enhance our understanding of the politics of international justice.
The focus of the program will be on International Justice. Students have been reading and studying the impact of organizations such as the International Criminal Court and International Court of Justice and other international peace organizations. They will be able to see firsthand, not only the physical building in which these organizations are housed, but the day-to-day operations of these organizations, as tours of each will be part of the program.
Students will be required to meet on four Saturdays (or Tuesdays to accommodate schedules) in April . Each class meeting, students will be assigned various topics and required to write a three to five page paper on the impact of various people or events (assigned by the instructor) on International Peace Organizations or a power point presentation for the class on the chosen topic.
We will be working with the Center for International Studies (CIS), an organization that has been customizing study and service-learning trips abroad for the past 10 years. They will be arranging all transportation, housing and excursions for this trip, providing in-country staff support and logistical expertise.
Return to top
---
---
Location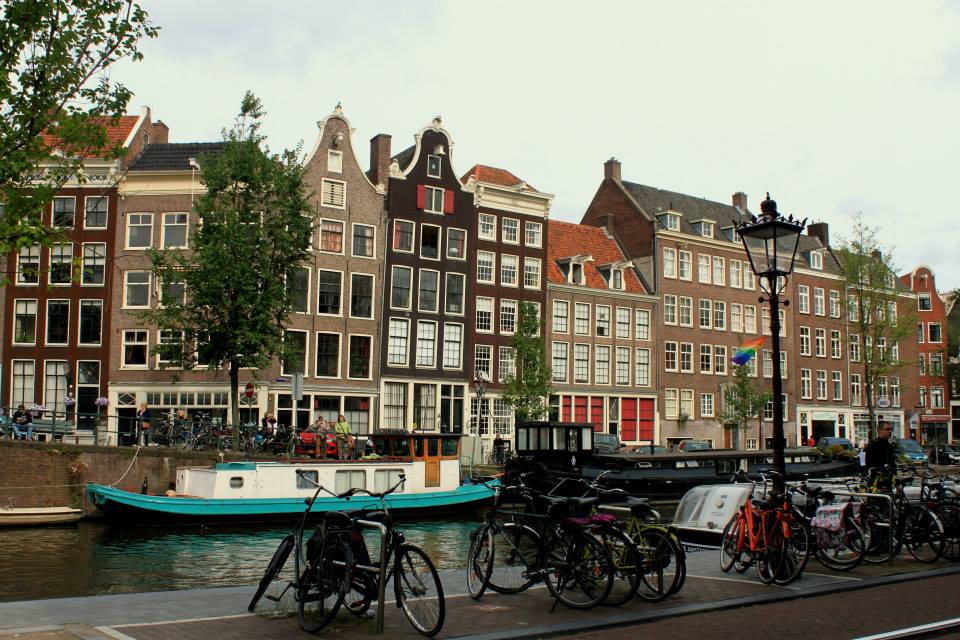 Program Itinerary (Subject to change)

Day 1 - Friday
Depart Tampa for Amsterdam

Day 2 - Saturday
Morning: Arrive in Amsterdam and transfer to The Hague.
Walking Tour of The Hague
8:00 pm: Welcome dinner and CIS Orientation

Day 3 - Sunday
Morning: Breakfast at the hotel
Visit the Hague Historical Museum (http://www.the-hague.info/museums/historical_museum/) - The Hague Historical Museum is located in the historic heart of The Hague. It is housed in a monumental 17th century edifice. Numerous paintings and artifacts from the museum's collection illustrate the history of more than seven centuries of The Hague.

Afternoon: Visit the Prison Gate Museum (http://www.holland.com/us/tourism/article/the-prison-gate-museum.htm)and Humanity House - The Hague is referred to as the center of humanism and human rights defense. The Prison Gate Museum exhibits all too well how "peace" and "justice" have evolved over the ages. At the Humanity House students actively experience and discover what humanitarian aid and humanitarian law really mean. This new knowledge helps them to gain a better understanding of relief work, and might inspire them to take action themselves.
Day 4 - Monday
Morning: Breakfast at the hotel followed by a guided tour of the Peace Palace (http://www.vredespaleis.nl/) and its Library. Tour of the International Court of Justice, World Court or the Permanent Court of Arbitration (To be confirmed). The Peace Palace in The Hague is home to a number of international judicial institutions, including the International Court of Justice (ICJ), or World Court, the Permanent Court of Arbitration (PCA) (the oldest institution for international dispute resolution), the renowned Peace Palace Library, as well as The Hague Academy of International Law, which attracts law students from all over the world every summer.

Afternoon: Train to Delft, home of Hugo Grotius, who laid the foundations for international law.

Day 5 - Tuesday
Morning: Breakfast at the hotel followed by a visit the International Criminal Tribunal for the former Yugoslavia - Attend a hearing and enjoy a presentation by an ICTY representative. International Criminal Tribunal for the former Yugoslavia was established by Security Council resolution 827 on 25 May 1993 in the face of the serious violations of international humanitarian law committed in the territory of the former Yugoslavia from 1991. Since its creation, the Tribunal has become a fully operational legal institution rendering judgments and setting important precedents of international criminal and humanitarian law.

Afternoon: Visit and lecture at the headquarters of Europol (https://www.europol.europa.eu/) and Iran-United States Claims Tribunal in The Hague. Europol is the European Union law enforcement organization that handles criminal intelligence. Its aim is to improve the effectiveness and cooperation between the competent authorities of the Member States in preventing and combating serious international organized crime. The establishment of Europol was agreed in the Maastricht Treaty of European Union on 7 February 1992. The Europol Convention came into force on 1 October 1998.

The Iran–United States Claims Tribunal (IUSCT) is an international arbitral tribunal established pursuant to the Algiers Accords of January 19, 1981, an agreement between the United States and Iran mediated by Algeria to resolve the hostage crisis. In exchange for the release of the hostages seized by Iranian students on November 4, 1979, the United States agreed to terminate litigation against Iran in U.S. courts and to release Iranian assets frozen by the Carter Administration. Many of the frozen assets had been attached by U.S. claimants pursuant to Treasury license. The U.S. claims agreement with Iran provided an alternative remedy backed by a billion dollar escrow account for U.S. nationals with contract and expropriation claims against Iran. President Reagan confirmed the Algiers Accords, and the constitutionality of these arrangements was upheld by the U.S. Supreme Court in Dames & Moore v. Regan,453 U.S. 654(1981).

Day 6 - Wednesday
Morning: Breakfast at the hotel followed by a visit to the International Criminal Court. The International Criminal Court was the first ever permanent, treaty-based international criminal court. It was established on July 17, 1998 when its statute was accepted by 120 States. The ICC is a court of last resort. It will not act if a case is investigated or prosecuted by a national judicial system unless the national proceedings are not genuine. In addition, the ICC only tries those accused of the gravest crimes.

Afternoon: Transfer to Hotel in Amsterdam

Day 7 - Thursday
Morning: Breakfast at the hotel followed by a city walking tour. We will visit the
Anne Frank Museum (http://www.annefrank.org/) and the European Cultural Foundation (To be confirmed).

Afternoon:
Visit Amsterdam's Markets - Bloemenmarkt (Flower Market) and Albert Cuyp Market (http://www.albertcuypmarkt.nl/)

Day 8 - Friday
Morning: Breakfast at the hotel - Free day in Amsterdam*

National Geographic Guide:
http://travel.nationalgeographic.com/travel/city-guides/amsterdam-netherlands/

Evening: Farewell Dinner

Day 9 - Saturday
Morning: Breakfast at the hotel - Return to the US

Return to top
---
Academic Program and Course Information
The program, CPO 4930, will be entitled "The Politics of International Justice."

Credit Type
Students enrolled in this program will be enrolled in direct USF credit.
---
Faculty
Both Sue Altenbernd and Mary Payrow-Olia have previously taught study abroad courses, CPO 4930-001, Comparative International Politics: "Czech Republic in Transition" on two separate occasions, Spring Break in both March 2007 and March 2010 in Prague and "Turkey in Transition," Spring Break in March 2011 in Istanbul. This will be the first program in Amsterdam and The Hague. The program, CPO 4903-001, will be entitled "The Politics of International Justice." English is widely spoken in both The Hague and Amsterdam.
---
Program Costs
The USF Study Abroad Program Cost: $4837.00
The Educations Abroad Program Cost does include international airfare.
The Study Abroad Program Cost does not include: Passport & visa processing, personal expenses, trip cancellation/travel insurance, books & materials, ISIC card, personal travel, most meals.
---
Living Arrangements
Students and instructors will stay in a hotels in both Amsterdam and The Hague.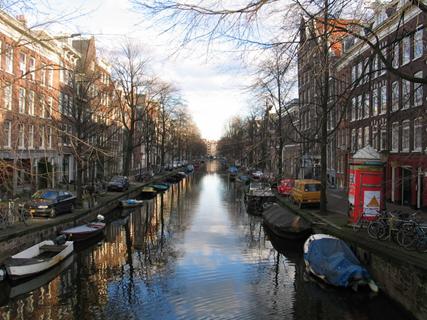 ---
Who Can Participate?
This program is open to anyone 18 years of age or older, interested in Government and International Affairs, Political Science, or related academic areas.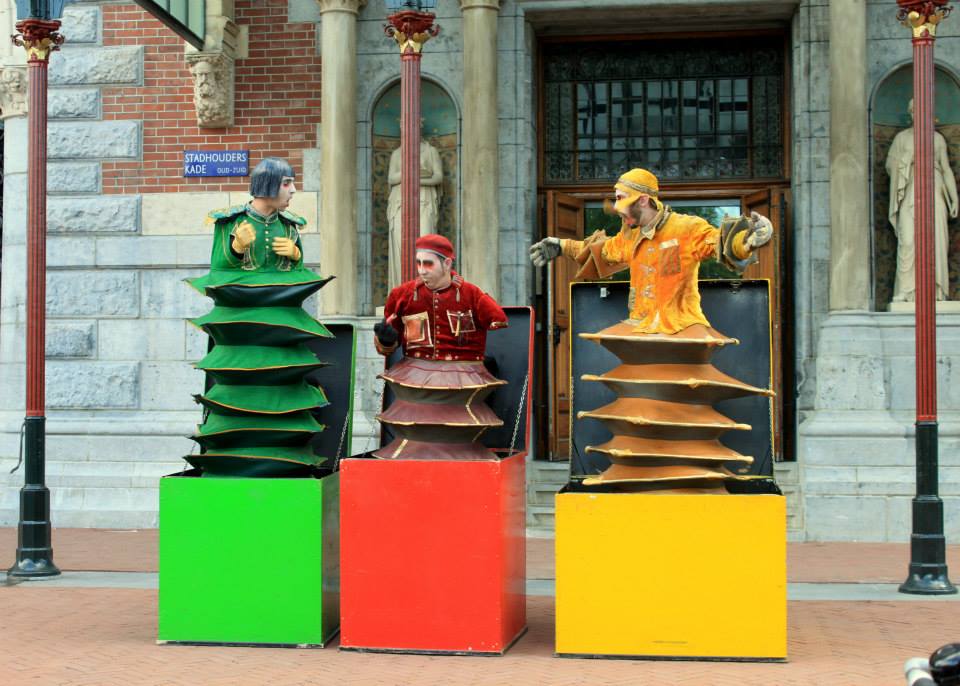 ---
How to Apply
In order to enroll in the program, you must complete the Education Abroad Application, which can be found on our office's website. In addition, your Course Approval form must be signed by your major acacdemic advisor. Applications will be accepted on a first-come, first-served basis.
Upon submitting a completed application pages and confirming your place on the program, a $500 charge will be placed on your OASIS account, and you will be given a form to take with you to the Cashier's Office to remit payment.
---
How and When to Pay
Please click here for further details regarding payment.
Return to top
---
Getting There
Participants should note that this program will provide group flight arrangements made by USF for all participants. The group will be traveling to and from Tampa with their Program Directors and fellow participants. Please note that the full cost of this roundtrip airfare is included in the total Program Cost for each student.

Return to top
---
Medical Insurance and Travel Documentation
USF provides program participants with sickness/accident and emergency medical evacuation insurance for the dates of the program. Those who will travel independently, either in advance of the program or after the program ends, must ensure that they have insurance coverage that is valid outside the U.S. If not provided through your domestic health insurance carrier, this can be purchased separately through CISI or through another agency. The USF Card Center sells the International Student ID Card (ISIC), which has a health insurance benefit in addition to providing student discounts overseas. For information, call the Card Center at (813) 974-2357 or visit the office located in the Marshall Center on the USF Tampa campus.
U.S. citizens must have a valid U.S. passport with at least one year of validity remaining on the passport. Non-U.S. citizens should check with the Italian consulate in Miami and with their own country's consulate regarding visa requirements.
---
Financial Aid and Scholarship Funding
Students who are eligible for loans and grants to take classes at USF may be able to use their assistance to study abroad. USF students should contact the University of South Florida Office of Financial Aid (813) 974-4700 or visit: http://usfweb2.usf.edu/finaid/ for further information. Students attending other universities should apply to their home institutions for financial aid. Please inform the Education Abroad Office early if you expect to receive financial aid. Note that students are responsible for meeting program payment deadlines regardless of financial aid disbursement time-frame.
The Education Abroad Office offers Compass Study Abroad Scholarships for study abroad. These are partial scholarships awarded on a competitive basis. Please visit:
Funding Page for application information and deadlines.
---
Safety & Health
The Netherlands is well known as a safe and healthy country. Nevertheless, all reasonable precautions will be undertaken to protect the health, safety, and welfare of students. The American Consulate General in the Netherlands (http://amsterdam.usconsulate.gov/) will be made aware of our plans, students will be instructed on the avoidance of pickpockets and other petty criminals. The CDC recommends the following immunizations for travel to the Netherlands:
| | |
| --- | --- |
| Vaccination or Disease | Recommendations or Requirements for Vaccine-Preventable Diseases |
| Routine | Recommended if you are not up-to-date with routine shots, such as measles/mumps/rubella (MMR) vaccine, diphtheria/pertussis/tetanus (DPT) vaccine, poliovirus vaccine, etc. |
| Hepatitis B | Recommended for all unvaccinated persons who might be exposed to blood or body fluids, have sexual contact with the local population, or be exposed through medical treatment, such as for an accident, even in developed countries, and for all adults requesting protection from HBV infection. |
Additionally, students will be made aware of resources from the US Department of State and the CDC through a handout prior to travel. Housing will be selected which is safe and secure, and any travel will be conducted in groups.
Participant's safety and well-being are paramount to USF. Please click here for detailed country-specific safety and health information given in our Country Study Report. Make sure to read up on country-specific information on the U.S. Department of State and Centers for Disease Control and Prevention websites. Because of the added stresses associated with operating in a foreign culture and language, even the safest foreign locations are likely to carry more risk to your safety and health. For this reason it is vital that you learn as much about the places you will be traveling to as possible; the more you are familiar with the host country's geography, culture and language, the safer you will be. All participants will be required to attend a general study abroad orientation as well as program-specific orientations. In addition to these sessions, you should consult the USF Safety website as well as the websites listed below that provide useful information regarding your host country, and preparation for your international travel.
Additional information will be provided to registered participants, but we encourage you to consult the following websites as soon as possible.
USF Education Abroad Safety Website: http://educationabroad.global.usf.edu/?go=safety
Country Specific Information: http://travel.state.gov/travel/cis_pa_tw/cis/cis_4965.html
Preparing for your trip: http://studentsabroad.state.gov/html-site/StudentAbroadHome.html
---
Special Terms
Students should review carefully the Education Abroad Participant Contract, included in the Education Abroad application process. It describes students' responsibilities with regard to participation, and includes information on insurance, and cancellation and refund policies. Students will be asked to electronically sign this document. To view this document before applying, please click here.
---
Contacts for More Information
Ms. Masai Shakong
Education Abroad Advisor
USF World
4202 East Fowler Avenue, CGS 101
Tampa, Florida 33620-5550
Phone: (813) 974-9024
Fax: (813) 974-4613
Email: masai@usf.edu
or
Professors Sue Altenbernd and Mary Payrow-Olia
Government and International Affairs
Office Location: SOC 368
Phone: (813) 974-0790
emails: suealtenbernd@tampabay.rr.com or arzhangkhan@hotmail.com